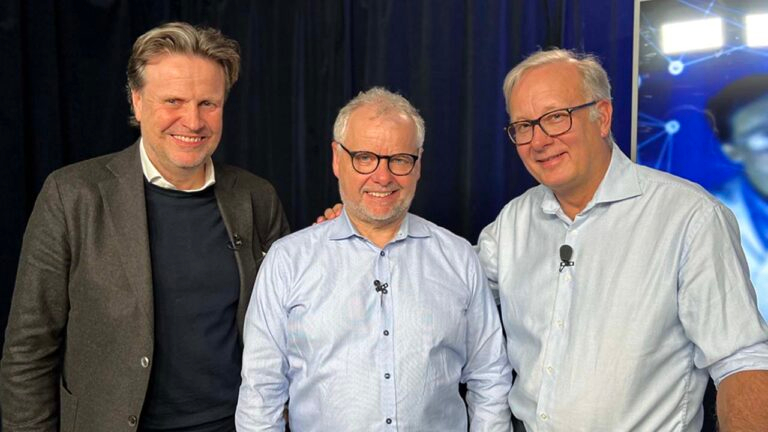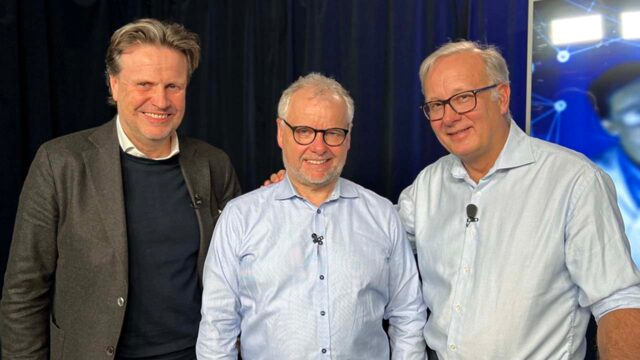 SynAct Pharma announces change in management
The biotech company SynAct Pharma has important clinical data coming in 2023 and recently expanded its portfolio with the acquisition of TXP Pharma. SynAct is now making a switch in management to focus more on business development. Current Chairman Torbjørn Bjerke will take over as CEO as Jeppe Øvlesen steps down. Synact also proposes changes in the board with the current member Uli Hacksell as the new Chairman and Thomas von Koch as a board member.
SynAct Pharma is a biotech company focused on research and development in inflammatory and autoimmune diseases, currently with a large focus on rheumatoid arthritis (RA). Learn more.
SynAct Pharma reported significant progress in its pipeline with the lead compound resomelagon (AP1189) in 2022 and has recently expanded its portfolio with the acquisition of TXP Pharma. The company has several ongoing Phase II trials and is expecting to present the next study data in the second half of 2023.
As the projects are advancing and clinical data are coming up, the company will put more focus on its business development.
Torbjørn Bjerke new CEO
Consequently, SynAct announced on April 3rd the appointment of the company's current Chairman Torbjørn Bjerke as its new CEO. The change will be effective from the Annual General Meeting which is to be held on 25th May 2023. Dr Bjerke has been chairman of SynAct Pharma since 2016.
Dr Bjerke has a broad background in life science including being the co-founder of Action Pharma, TXP Pharma and Carelight Ltd.. He has also held many leading positions such as the president and CEO of Karolinska Development, Orexo, Biolipox, Arctic Aurora LifeScience, and director of pharmacology at AstraZeneca and Executive Vice President R&D at ALK-Abello. He is currently a partner and portfolio manager at Arctic Asset Management, the chairman of Carelight, Arctic Aurora LifeScience, Biotech Select and Biothea Inc.
Comment from the Chairman of the Board
Uli Hacksell, the proposed new Chairman of the Board, commented on the decision in the press release.
"We are happy to welcome Torbjørn as our new CEO of SynAct. SynAct Pharma is in a transformational phase with next important clinical data in second half of this year. Having been the company's Chairman since 2016, Torbjørn has excellent first-hand knowledge of SynAct. Also, he has great knowledge in developing successful new medicines, a fantastic global network of investors and pharma companies and extensive proven track record in business development and deal making."
Comments from the resigning CEO
Dr Bjerke succeeds Jeppe Øvlesen, who has been instrumental in building SynAct from a small privately owned company to a Nasdaq-listed company over 9 years. Øvlesen commented on his resignment from the position:
– The last nine years have been an incredible journey as an entrepreneur, and I could not be prouder to hand over the baton to Torbjørn, whom I have worked with in three different companies during the last 23 years. I strongly believe that his strategic leadership and deep knowledge in biotech and securing high-value partnerships make him the right next CEO to deliver tremendous value to all stakeholders, including both patients and shareholders. I will remain a committed, long-term shareholder.
Changes in the board
As Bjerke is stepping down as chairman, SynAct proposes to the Annual General Meeting that Uli Hacksell, an existing board member, take his place.
Hacksell has gained experience from academia as professor of organic chemistry at Uppsala University and has held executive positions in major pharmaceutical and biotech companies such as CEO of ACADIA Pharmaceuticals and senior positions at Astra.
He is currently Chairman of Medivir and Annexin, and a board member of InDex Pharmaceuticals and Active Biotech.
The Nomination Committee of SynAct also proposes Thomas von Koch, who invested almost 80 MSEK in SynAct in 2022, to take seat at the Board. He is the current chairman of Bactiguard, a company he co-founded, and he has financial and leadership experience from Investor and cofounder and former CEO of EQT.
The content of BioStock's news and analyses is independent but the work of BioStock is to a certain degree financed by life science companies. The above article concerns a company from which BioStock has received financing.
Prenumerera på BioStocks nyhetsbrev