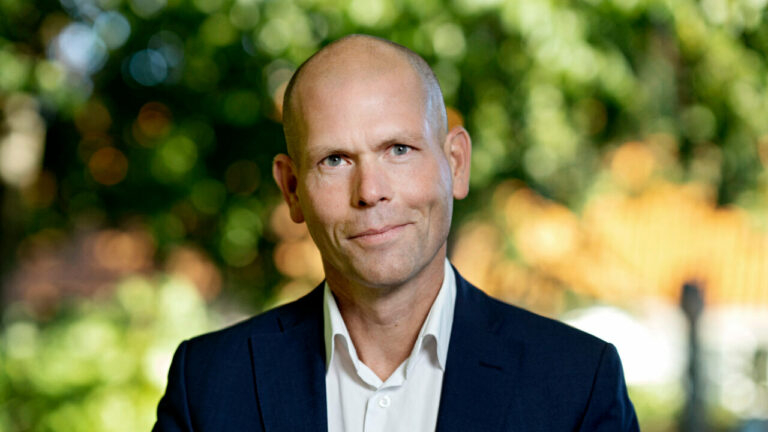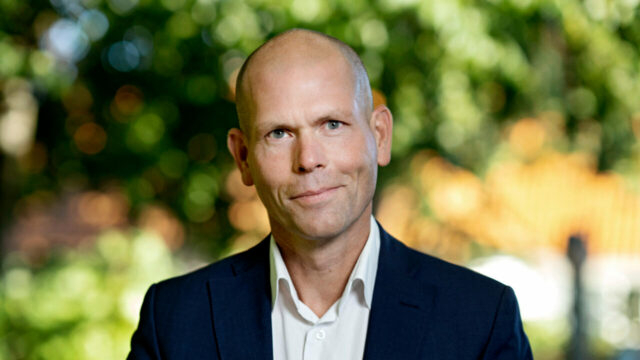 Evaxion to sharpen focus and launch new platform
Danish Evaxion Biotech continues to leverage its core AI capabilities. The company has launched the new ObsERV platform and increased focus on target discovery and early out-licensing opportunities. BioStock contacted CEO Per Norlén to find out more about what this means for the company.
2023 is off to a good start for Copenhagen-based Evaxion Biotech. The company develops a pipeline of drug candidates derived from its proprietary AI drug discovery technology. The next generation asset for personalised cancer immunotherapy, EVX-03, is scheduled for clinical entry before the end of the year. Meanwhile, the ongoing phase II study with EVX-01 in metastatic melanoma, is planned for interim readout in Q4 2023.
Recently announcing a new drug AI discovery platform, the company now has a total of four. They translate vast amounts of data about the human immune system, pathogens and patient-specific cancer mutations, to identify novel targets in both infectious disease and cancer. Based on this technology, Evaxion has built a broad portfolio of drug development candidates, from discovery to clinical phase II.
Evaxion to launch new platform
The latest addition, called ObsERV, is designed to enable the identification of new targets for personalised cancer therapy. Evaxion hopes that this will make it possible to find treatments for patients that are not responding to current cancer immunotherapies. The new platform focuses on the identification of patient-specific targets, based on ancient viral remnants in our genes, so-called endogenous retroviruses or ERVs.
When targeting the ERVs in preclinical models, the company has been able to completely prevent tumour growth.
Focuses on AI powered drug discovery
The launch of  the new platform is part of Evaxion´s strategy to increase its focus on its core AI platforms for target discovery. Another step in the new strategy is to start clinical trials with the EVX-03 drug candidate. This programme builds on a novel DNA technology and is to target personalised ERVs, based on the novel ObsERV platform. The aim is to start clinical studies in the fourth quarter of 2023, subject to additional funding.
Comments from the CEO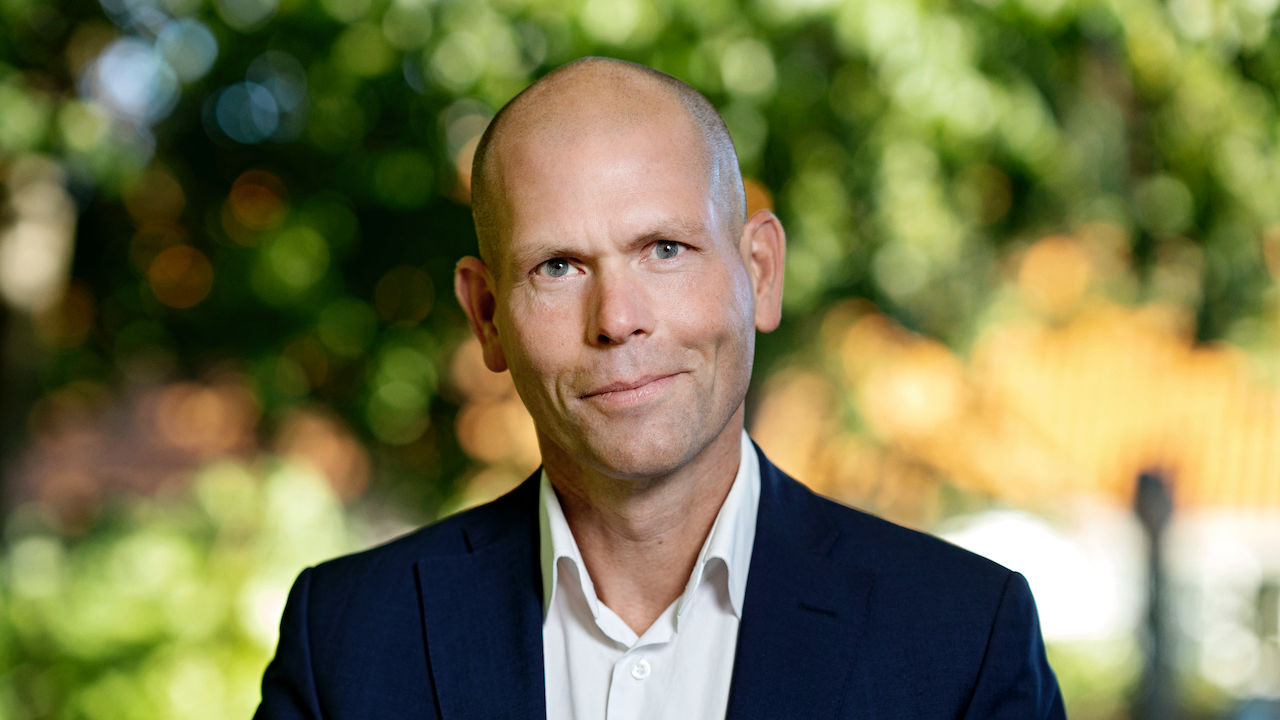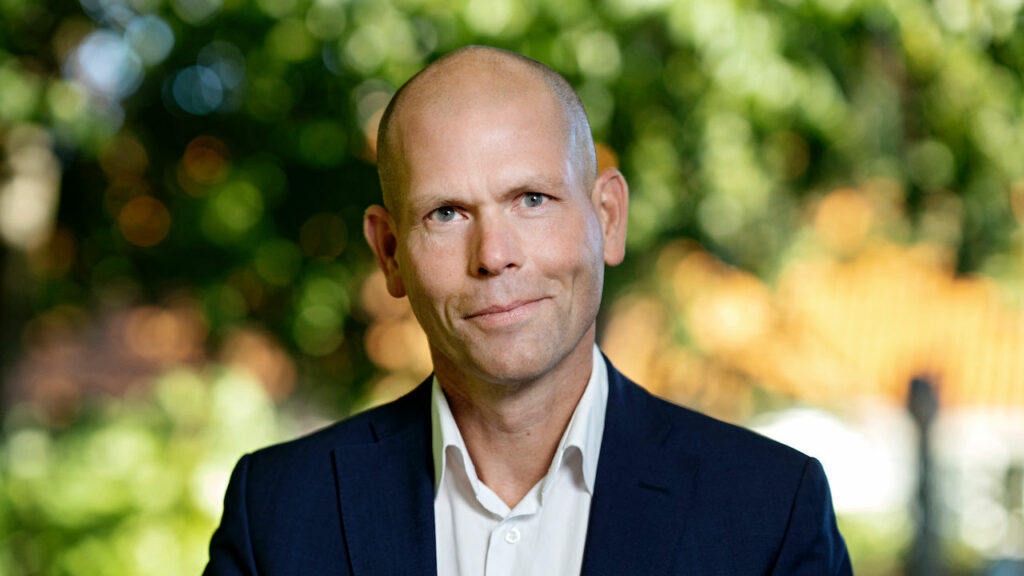 BioStock talked to Evaxion CEO Per Norlén to learn more about what these latest announcements mean for the company.
If we start with the new ObsERV platform, how does it differ from your exisiting PIONEER platform?
– PIONEER and ObsERV are both AI platforms used for personalised cancer immunotherapy, but they identify completely different targets. PIONEER identifies patient-specific tumour mutations, so called neoantigens, whereas ObsERV identifies patient-specific proteins from ancient viruses. The latter admittedly sounds quite strange, but as human beings we all carry a lot of viral DNA in our genes. In fact, almost 10 per cent of our DNA is of viral origin. Such viral DNA, or ERVs, can be seen as leftovers from historical viral infections during human evolution – and ERV proteins can be targeted by cancer immunotherapy.
Why were ERVs the obvious target for this new platform?
– ERVs are normally hidden in our genes and kept under strict control by our cells. But they can become activated, notably in cancer. And if the activation leads to expression of viral proteins, these foreign proteins make up excellent targets for the immune system. We recently demonstrated that patients that express ERVs in their cancer survive longer than those who do not. The simple explaination may be that the immune system start treating the tumor as a virus infection – and viruses must of course be attacked. We have developed ObsERV to identify such ERV targets, and this allows us to develop a personalised ERV-immunotherapy for each patient.
What opportunities does this new discovery platform open up?
– The key opportunity is that we can broaden the target population for cancer immunotherapy quite dramatically. Today immunotherapy is more or less restricted to cancers with a lot of tumor mutations, called hot tumours. Our ObsERV platform is able to identify ERV-targets regardless of the number of tumour mutations. In short, ERV immunotherapies have the potential to be equally effective in patients with few mutations, so called cold tumour patients. Which includes the vast majority of all cancer patients. We essentially open up for a new treatment pradigm within cancer immunotherapy that can benefit many more patients, and notably patients with cold tumours.
You also announced a shift in focus for the company. How will EVX-01 and EVX-02 be affected?
– Yes, we are now taking another step along our strategy to focus our efforts on our most unique capabilities. Which is our AI technology for target discovery. The consequence is that our clinical trials will be aiming to provide clinical validation for our novel targets and for the predictive power of our AI platforms, rather than aiming to demonstrate clinical proof of concept in larger clinical trials. The simple strategy is to focus on what we do better than anyone else, and partner our products with companies that are more focused on late stage clinical development and commercialisation.
– The clinical study for the peptide-based candidate EVX-01 will be reduced to a smaller phase II study with up to 20 patients where the aim is to confirm the highly promising efficacy data of the clinical phase I study.  The DNA-based candidate EVX-02 has almost completed its clinical phase II study and we will present the full data set in about 2 weeks at AACR. In parallel we have advanced a next generation vaccine-technology through preclinical development. It essentially supercharges the effects of the DNA-technology used in EVX-02 and has been developed into a new DNA-programme called EVX-03.
– The novel vaccine-technology carries a propriatary genetic immune stimulant that leads to stronger efficacy as demonstrated in pre-clinical models. Further, EVX-03 is able to deliver both neoantigens and ERVs at the same time. Therefore we now intend to focus our clinical efforts to the EVX-03 programme, to get clinical validation for our proprietary vaccine technology, and, to validate our ObsERV platform and ERVs as targets for personalized cancer immunotherapy.
The new strategy means you are reducing staff and you also plan to take EVX-03 into clinical trials. How will that affect the company´s financial situation?
– The large phase IIb trial of EVX-01 has been a major cost driver for the company. By reducing the size of that trial we will actually extend our runway quite significantly, towards the end of the year. As a consequence of the optimisation of the phase IIb trial of EVX-01 we have reallocated ressources to EVX-03 and reduced the number of FTEs. With a stronger focus on our core AI capabilities, and on more nimble clinical trials, we are adjusting the organisation accordingly.
You also just announced a new plan to fast track the development of ERVs to the clinic. What does the plan entail?
– We have a very ambitious plan for personalised ERVs and see a potential to bring it to patients before the end of the year, subject to additional financing. Our upcoming EVX-03 clinical study is designed to assess the effect of personalised neoantigens. The DNA-vaccine technology is however able to encompass both neoantigens and ERVs, meaning that we can deliver them as part of the same treatment. Something we think will lead to superior efficacy. By incorporating ERVs in our EVX-03 programme we will likely be the first company in the world to bring a personalised ERV therapy to the clinic and to patients.
The content of BioStock's news and analyses is independent but the work of BioStock is to a certain degree financed by life science companies. The above article concerns a company from which BioStock has received financing.
Prenumerera på BioStocks nyhetsbrev