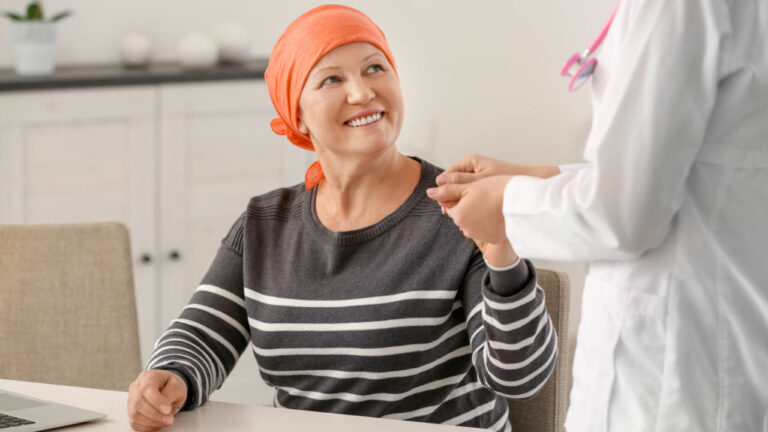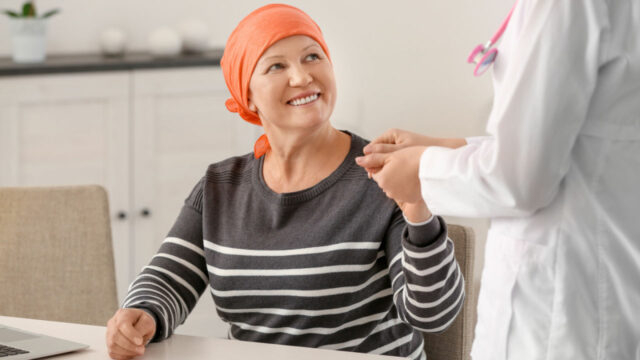 Targinta positions itself in the ADC field
The Antibody-Drug Conjugates area has grown rapidly in recent years with several research advances, market approvals, and licensing agreements. A clear example is Pfizer's 43 billion USD acquisition of Seagen announced on March 13. Swedish Targinta, with its unique cancer target and First-in-Class antibodies, has developed a strong position in the ADC field.
Targinta is a wholly owned subsidiary of the Swedish biopharma company Xintela. The company's development of therapeutic antibodies is based on the discovery that the cell surface protein and stem cell marker integrin α10β1 is expressed on cancer cells in highly aggressive cancers such as glioblastoma and triple-negative breast cancer.
New target for the treatment of aggressive cancer
Targinta uses integrin α10β1 as a target molecule on cancer cells for the development of antibody-based cancer treatments, which no other company has done before. The company's patents prevent other companies from developing antibodies directed against integrin α10β1.
There are two therapeutic antibodies in Targinta's pipeline – TARG9 and TARG10. TARG9 is an antibody-drug conjugate (ADC), a targeting antibody equipped with a powerful toxin for the purpose of killing cancer cells. TARG9 selectively targets aggressive cancer cells that have integrin α10β1 on their surface. When TARG9 binds to integrin α10β1, the toxin is released into the cells and subsequently kills the cancer cell. TARG10 is a function blocking antibody that inhibits growth and migration of aggressive cancer cells by binding to integrin α10β1 and blocking its signaling.
ADC – growing area with commercial success
The interest in ADCs has increased significantly in recent years and the field is considered one of the hottest in oncology. ADCs usually have both improved efficacy and safety than for example chemotherapy since they deliver the toxin directly to the tumor and have a cell-killing effect, without impacting the healthy tissue. Thereby, more potent toxins can be used, improving efficacy and reducing the risk of side effects.
In recent years, numerous advances have been made in the ADC technology that enable the development of even more potent ADCs with reduced toxicity. This has generated several successful clinical studies and market approvals. According to an article in Bioprocess Online, 12 ADCs have been approved by the FDA, three of which have reached blockbuster status (Kadcyla from Roche, Adcetris from Seagen and Enhertu from AstraZeneca) with 2022 sales of 2.2 billion USD, 1.4 billion USD and 1.2 billion USD respectively.
Examples of deals
In recent years, the number of commercial agreements in the ADC field has also increased. According to the previously mentioned article, there has been over a threefold increase in deal volume for ADC-related asset. In addition, ADCs have had the highest average deal value (USD 2 billion) compared to other technologies in oncology.
In March, Pfizer announced that they will acquire Seagen for 43 billion USD, which will give them access to the company's ADC technology. This is the largest acquisition in biopharma since 2019.
2022 closed off with three big deals within the field. In December, Merck announced a 9.5 billion USD license agreement with Kelun-Biotech, as well as a 830 million USD deal with Mersana Therapeutics. That same month, Amgen signed an agreement with LegoChem Biosciences worth 1.25 billion USD.
Targinta aims to enter partnership early
Significant for the ADC deals is that they are carried out at an earlier stage of development compared to small molecule drugs. Targinta aims to enter early partnerships to accelerate the development of the company's drug candidates. According to the company, there are many potential partners in the pharmaceutical industry looking for new targets and antibodies to complement their product portfolios. In addition, there are opportunities for orphan drug status and fast track status, which can shorten the development process.
Great interest, strong patent protection and promising preclinical results
According to Biotech Forecasts, the global ADC market is expected to grow from 5,3 MUSD in 2021 to 33,4 MUSD by 2030. The area also give rise to investment opportunities for venture capital funds that in 2021 invested approximately 1.8 billion USD in ADC technologies.
Currently, there are more than 500 active clinical trials with more than 140 ADCs, which is expected to result in continued interest and subsequent transactions in the field. Even though the competition is high, Targinta sees a potential to become a prominent player in the field. The company has a new target on cancer cells, first-in-class antibodies and granted patents in Europe, the USA, Australia, and Japan that provide strong patent protection.
TARG9 has also shown positive results in preclinical models for both glioblastoma and triple-negative breast cancer. The studies show that TARG9 induces cell death and that it has an inhibitory effect on tumour growth.
Phase 0 studies to validate the treatment concept
To validate the target molecule and the treatment concept, Targinta plans to conduct phase 0 clinical studies, i.e., microdosing studies. A very low dose of the antibodies will be administered to cancer patients to show that they target the tumors in patients. In this way, Targinta can both reduce the development risk and increase the value of the project.
In 2023, Targinta will prepare for the phase 0 studies by carrying out additional preclinical development and production of the antibodies. Thereafter, the company will perform toxicological analyses, prepare clinical documentation, and submit a clinical trial application. The company expects to be able to start the studies in 2024 and then report results in early 2025. Thereafter, the goal is to enter partnerships for the continued clinical development and commercialisation.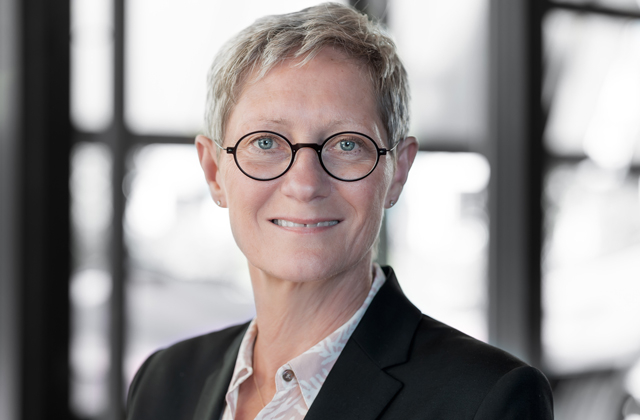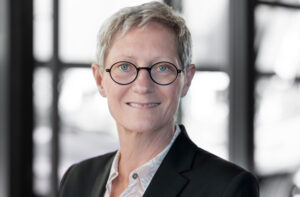 Targinta's CSO sees potential in the ADC project
BioStock contacted Evy Lundgren-Åkerlund, CEO of the parent company Xintela and CSO in Targinta, to find out more about the potential of the company's ADC project.
Evy, there seems to be a relatively tough competition in the ADC field. What makes your ADC TARG9 stand out?
– What makes TARG9 unique is that it targets a new target molecule found especially on cancer cells in very aggressive cancers such as glioblastoma and triple-negative breast cancer. In addition, we have patents that protect our antibodies in both the diagnosis and treatment of cancer and that prevent others from developing antibodies directed to the same target.
»What makes TARG9 unique is that it targets a new target molecule found especially on cancer cells in very aggressive cancers such as glioblastoma and triple-negative breast cancer. In addition, we have patents that protect our antibodies in both the diagnosis and treatment of cancer«
We have seen several licensing agreements for ADCs in recent years, even for candidates in the preclinical phase. In what value range do you see a potential agreement for Targinta's ADCs?
– In the article you refer to, the average deal value for ADC assets in preclinical phase amounted to USD 2.1 billion during 2018-2022. It shows what great interest there is in this area and what great commercial potential Targinta's ADCs have.
– Targinta actually has two antibodies in preclinical development, our ADC TARG9, and also a function-blocking antibody, TARG10, which in preclinical models has shown an inhibitory effect on the growth of glioblastoma, as well as growth and metastasis of triple-negative breast cancer. TARG10 can also be developed as an ADC.
The content of BioStock's news and analyses is independent but the work of BioStock is to a certain degree financed by life science companies. The above article concerns a company from which BioStock has received financing.
Prenumerera på BioStocks nyhetsbrev