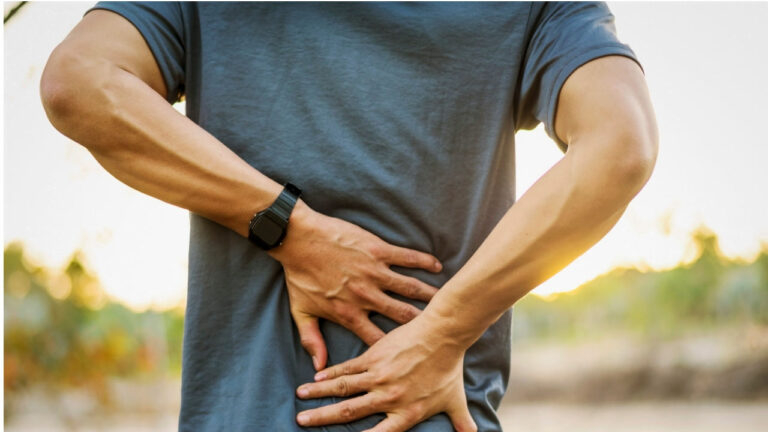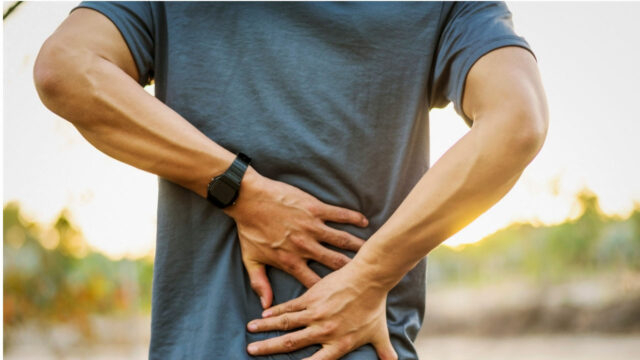 Stayble adds disc herniation to the pipeline – study approved
The pharmaceutical company Stayble Therapeutics has received approval to initiate a clinical phase Ib study with STA363 in patients suffering from chronic disc herniation. In parallel with the disc herniation project, the company is working on completing the phase IIb study in degenerative disc disease, while preparing for future partnerships. With two indications in the portfolio, the company's attractiveness and bargaining power in partnering discussions increase.
Stayble Therapeutics was founded in 2015 and has since developed into an established player in injection-based treatments for chronic disc-related back pain. The company's drug candidate STA363 consists of lactic acid that induces a connective tissue transformation in the disc, resulting in a volume and pressure reduction that is expected to overcome the underlying causes of back pain and leg pain caused by degenerative disc diseases and disc herniation. The company's ambition is that a single injection into the disc will relieve pain and increase physical function.
One drug candidate – two indications and different mechanisms of action
STA363 is currently being evaluated in a fully recruited phase IIb study in patients with degenerative disc disease. All patients have completed their 6-month follow-up and top-line results are expected to be presented in the fourth quarter of 2023.
At the end of February, Stayble Therapeutics announced that they also plan to start a phase Ib clinical trial in patients with disc herniation.
The two indications are based on two distinct mechanisms of action, connective tissue transformation and volume reduction, and are therefore expected to work independently of each other.
Herniated discs cause leg pain and decreased function
In disc herniation, the disc bulges and mechanically presses on the spinal nerve. This in combination with inflammation causes radiating leg pain.
Today, there is a lack of effective treatment options for herniated discs. In many cases, the herniated disc heals on its own within a few weeks, but in 15 per cent of the millions affected, it develops into a chronic herniated disc. To relieve the pain, patients need to take painkillers, sometimes even strong ones such as opioids. If analgesics and physiotherapy do not help, surgery is the only option.
Need for new treatment options
Thus, there is a medical need for new treatment options for patients with herniated discs. Stayble Therapeutics' goal is to fill the unmet medical need by providing a simple and effective one-time treatment for chronic disc herniation than can be given even before opioids and other strong painkillers are prescribed.
Stayble Therapeutics' hypothesis is that STA363 can remove the pain by reducing the size of the disc herniation through a volume and pressure reduction in the disc, which will be investigated in the upcoming phase Ib study.
The study will be conducted in Poland in collaboration with the contract research organization Cromsource. The primary goal is to evaluate safety and tolerability, as well as the effect of the treatment on disc volume. Furthermore, leg pain will be evaluated, but the number of patients is too small to statistically establish pain relief.
Green light for phase Ib study
The study is now approved by both regulatory and ethical authorities in Poland. Stayble Therapeutics can thus begin to prepare for the start of the study together with the involved clinics. The aim is to treat the first patients in Q3.
A total of 24 patients will receive a single injection of STA363 or placebo. Then they will come back for follow-up visits after one week, and one, three and six months. This means that study results may be available by the end of the first half of 2024.
Increased market potential for STA363
By adding disc herniation as a new indication to the pipeline, Stayble Therapeutics becomes a platform company with opportunities in two diseases. They will not only be able to help more people with chronic pain, but also increase the market potential for STA363 and diversify the risk in the company.
Patients with disc herniation are a huge patient population. There are approximately 2.3 million chronic cases of lumbar disc herniation in Germany, France, Italy and Spain, the UK, the US and Japan. Stayble estimates that about 60 percent of them can be treated with STA363. Additionally, another 10 million patients are diagnosed annually, of which 1.5 million cases are classified as chronic. In that patient group, Stayble Therapeutics estimates that approximately 60 percent are treatable by STA363.
Better equipped in partnership dialogues
To be able to carry out the phase Ib study in patients with herniated discs, Stayble Therapeutics has decided on a rights issue of 35.2 MSEK. The proceeds will also be used to complete the ongoing phase IIb study in degenerative disc disease and prepare for future partnerships.
During Stayble Therapeutics' latest BioStock Investor Pitch, CEO Andreas Gerward said that the company's value and attractiveness are increasing in the partnership dialogues now that they have two projects in the clinical phase.
The content of BioStock's news and analyses is independent but the work of BioStock is to a certain degree financed by life science companies. The above article concerns a company from which BioStock has received financing.
Prenumerera på BioStocks nyhetsbrev