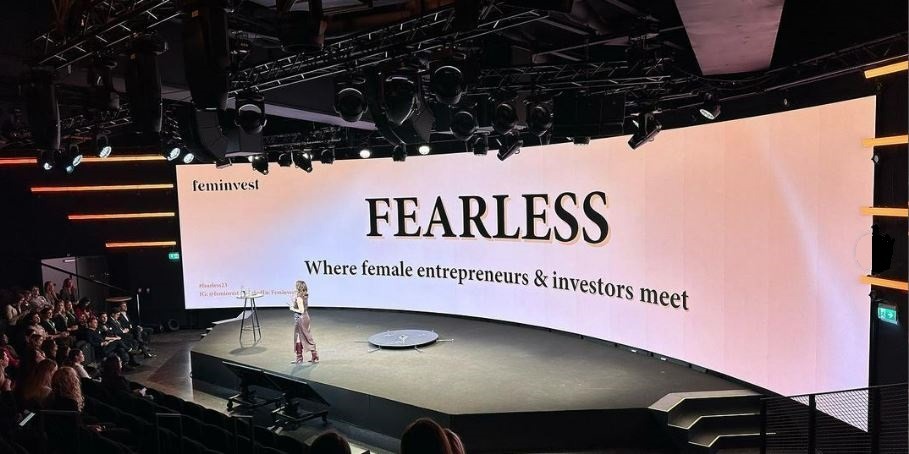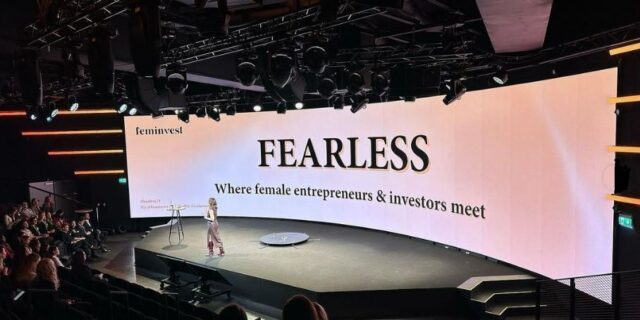 Interesting innovations at Feminvest's annual event
On International Women's Day, Feminvest held its annual event FEARLESS. BioStock had the opportunity to attend the event, where speakers, panels, investors and life science entrepreneurs participated. The event provided an exciting opportunity for female entrepreneurs and investors to learn, network and get inspired by other successful women in the field. We summarize the event's message and highlight participating companies in medtech and digital health.
Feminvest is an acceleration hub with a network of angel investors working to advance women's financial independence and entrepreneurship through education, networking and investment opportunities. With over 45,000 members, Feminvest is Sweden's largest network for female entrepreneurs and investors. 
The goal is clear – to contribute to a more equal ownership and society. Via the website, a podcast, social media, educational meetings and other events, Feminvest educates and inspires about investments and entrepreneurship. One of their recurring annual events is FEARLESS.
FEARLESS – an event for increased equality
This year, the event was held on March 8 in Stockholm, on International Women's Day. The event brought together inspiring speakers, panels and companies to discuss topics related to entrepreneurship, investment and female ownership. The event had a clear focus on encouraging and empowering women who want to become successful entrepreneurs or investors. 
During the event, topics such as lacking equality in the investment industry, and the impact on individuals, companies and society were highlighted. For example, the investment capital is unevenly distributed between men and women, where women have much more difficulty getting access to capital to fund their business ideas. Only a fraction of the total investments in the Nordics go to companies with female founders. 
In addition, women are underrepresented both as investors and as employees in leading positions at companies and institutions within the industry. This can lead to deficiencies in the diversity of ideas and perspectives that emerge within the companies – something that seems to affect the companies' success rate. In fact, statistics indicate that listed companies with female leadership do better on the stock market than their sector colleagues.
Medical technology founded by women
One of the female-led companies that participated in FEARLESS was the unlisted medtech company Inossia, which was founded by researchers Malin Nilsson and Cecilia Persson. The company targets the aging spine with the product Inossia Cement Softener. The product is intended to be mixed with – and thereby soften – the bone cement that is currently used in the treatment of two different conditions in the spine. One of them is spinal fractures caused by osteoporosis. Today, up to 40 per cent of all treated patients return after their treatment with new fractures within three months, which is due to the hard and rigid material of the bone cement. Currently, the company is conducting a large randomised controlled clinical trial at seven hospitals in Spain, Germany and Poland. 
Inossia's second indication is degenerated discs, a condition where only one per cent of those affected receive surgery due to the risks involved in today's treatment method. With its product, Inossia hopes to be able to offer a minimally invasive procedure that is also suitable for the elderly population. 
Within the spinal fractures indication, Inossia's ambition is to obtain market approval and begin sales in the EU and the US in 2025. For the indication of degenerated discs, the company intends to achieve approval and product launch in parallel in both markets in 2027.
Digital health for PCOS sufferers
The digital health company Ovulai, whose founders are Katarina Stojanovic, Sandra Liljeqvist, Kristina Stojanovic and Leyla Ali Dholey, also participated at FEARLESS. The company has developed an app with the ambition of letting women take control of chronic gynecological conditions. Initially, the focus is on the hormonal disorder polycystic ovary syndrome, PCOS, which affects about one in five women of childbearing age. The condition involves symptoms such as elevated levels of male hormones, polycystic ovaries, insulin resistance and anxiety and depression. Despite being a common condition, approximately 70 per cent of cases remain undiagnosed.
Created together with experts and a PCOS community, Ovulai's app is based on evidence-based knowledge about the impact of lifestyle changes on the condition. Through digital programmes that involves nutrition, exercise and mental health, specifically designed for PCOS, the user is assisted in implementing these lifestyle changes. According to the company, the app has over 1,500 users, and 30 per cent experience an improved quality of life after the first month of using the app. Ovulai has received numerous awards, but also support from, among others, KTH, Almi, Vinnova and Health Tech Nordic.
FEARLESS took place in Stockholm in March and is one of several events in 2023 organised by Feminvest. Read more about investments and female entrepreneurship on Feminvest's website. 
Prenumerera på BioStocks nyhetsbrev