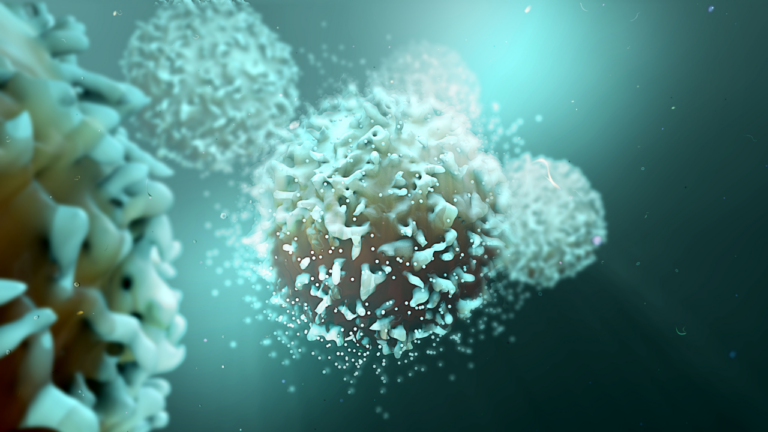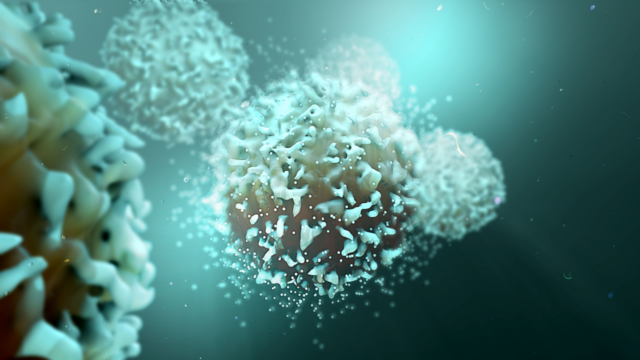 Curasight can look back on an eventful year
When reporting 2022, the Danish cancer company Curasight describes the year as eventful. The year's primary focus was the strategic work, which the company now hope will lead to collaborations. BioStock contacted CEO Ulrich Krasilnikoff who tells us about the past year and the plans for 2023.
The Danish cancer company Curasight bases its technology on the uPAR receptor, a biomarker of cancer aggressiveness. The company develops the drug candidates uTRACE and uTREAT for the diagnosis and treatment of several cancers. The company's PET tracer uTRACE is a non-invasive diagnostic tool that locates and assesses aggressiveness of thecancer. In the therapeutic version, uTREAT, the tracer is armed with a beta-emitting radionuclide to createa short-range radiation therapy.
Curasight is currently developing uTRACE for prostate cancer, head and neck cancer, neuroendocrine tumours and brain cancer. The development work with uTREAT focuses on brain cancer, and since positive proof of concept data was achieved last year in head and neck cancer and neuroendocrine tumours, these indications have also been included in the company's focus areas for the candidate. In 2022, preclinical studies with uTREAT were initiated in head and neck cancer and neuroendocrine tumours. The company expect to show first results from these studies as early as this spring.
A strategic year
When Curasight publishes its annual report for 2022, it is described as a crucial year characterised by intensive strategic work. The company's new strategy is based on working in several different indications at the same time with the company's two candidates. Curasight is now working on development in prostate cancer, head and neck cancer, neuroendocrine tumours and brain cancer with uTRACE. When it comes to uTREAT, the focus is on the indications brain cancer, head and neck cancer and neuroendocrine tumours.
Another important part of the strategy is to establish synergistic partnerships that can build additional value to the business, both financially and in terms of knowledge. Curasight states that there is interest in the company's technology and its application in several indications among potential partners. The plan is to continue discussions on partnerships while also continuing the work on uTRACE and uTREAT through clinical development.
Continued solid finances
If we look at the financial part of the report, Curasight reported an operating loss for the full year of approximately 19.5 million DKK, which compares with an operating loss of 11.4 million DKK the year before. At year-end, the company's cash position amounted to approximately 50 million DKK.
The report states that the money is expected to last well into 2023 and that future financing options are now being explored where partnerships are one of the options for new non-diluting funding and relevant to take the candidates to market.
More news expected in 2023
In the first half of 2023, the results of the clinical proof of concept study in brain cancer with uTRACE is expected to be published. The preclinical study in brain cancer with uTREAT is also expected to be completed in the spring, closely followed by the results of the preclinical study with uTREAT in head and neck cancer and neuroendocrine tumours.
The company is now in discussions with FDA about the clinical programs for uTRACE and about continuing the clinical investigation of uTRACE in the indication prostate cancer. The company predicts that there will be a great  news flow from them in 2023 with important value inflection points for the company.
CEO Ulrich Krasilnikoff responds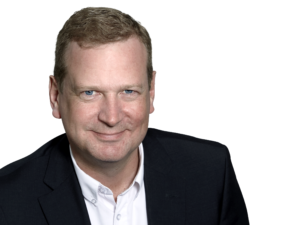 Ulrich, how was Curasight's 2022 and what were the main events?
– 2022 was a pivotal year characterized by intensive strategic work as we updated our clinical strategy, and we are now pursuing four promising indications with uTRACE – brain cancer, prostate cancer, head- and neck cancer and neuroendocrine tumours.
– The new strategy enables us to pursue a theranostic strategy – meaning combining more accurate diagnosis with effective treatment. We do this by leveraging Curasight's accurate diagnostic technology uTRACE which uses intelligent cancer imaging, with targeted treatment solutions from our uTREAT technology. By pursuing this theranostic solution, we can create potentially more gentle and efficient new treatment options for various cancers.
– Furthermore, we received positive proof of concept data with uTRACE in head- and neck cancer and neuroendocrine (NET) tumours where uTRACE was used to precisely detect and diagnose. The findings led us to quickly expand our strategy and initiate preclinical studies of uTREAT in these indications. With both preclinical studies underway, we hope to be able to present the first results during H1 2023.
The last time we interviewed you, you said that there are ongoing discussions with several potential partners, but that it is tricky to clarify the optimal match. Can you tell us more about what kind of partner you are looking for?
– An important part of our new strategy is also to establish synergistic partnerships, which could build further value in our business by taking part of the late-stage development and take the technology to the market.
– The potential partners we currently have discussions with, are some of the world largest pharma companies within their field and they have the manufacturing capacity, infrastructure and manpower to commercialize our technology worldwide.
– During our discussions with those potential partners, we have seen a genuine interest in Curasight's technology. We therefore look forward to continuing these discussions and hopefully be able to go into one or more collaboration agreements in 2023.
One of the more important milestones for you is the results of the phase II study in brain cancer. What would it mean for you to get a positive result here as well?
– Aggressive brain cancer (glioblastoma) is one of our main focus areas. The prognosis for that cancer is poor as approximately 50 per cent of all patients with glioblastoma have died after approximately 14 months from being diagnosed. After 5 years virtually everyone died. Ten percent of the patients are children.
– It is a difficult disease to do something about and nothing has happened within the medical field in relation to improving treatment of this cancer in the last 15 years. However, it is our expectation that with our technology we can improve the survival rate for this patient group.
– This is why positive phase II results are very important to us in order to move forward with the development and ultimately get a product on the market that can help this patient group. So the coming time will also be very exciting for Curasight on that point.
The content of BioStock's news and analyses is independent but the work of BioStock is to a certain degree financed by life science companies. The above article concerns a company from which BioStock has received financing.
Prenumerera på BioStocks nyhetsbrev