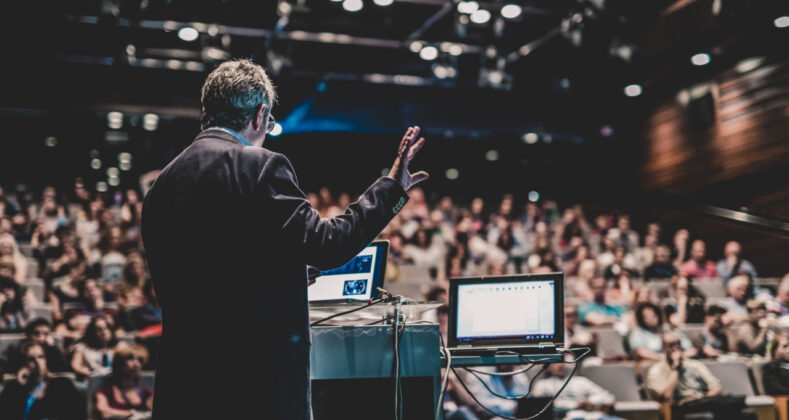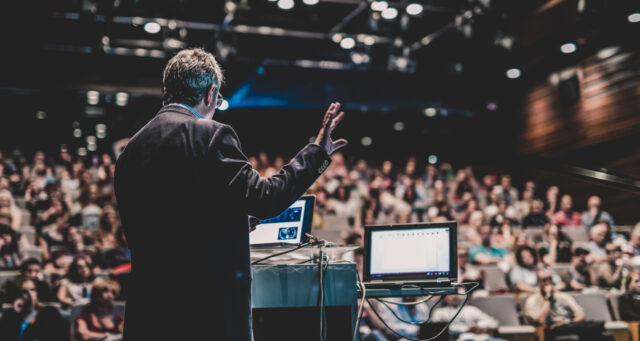 Aptahem's CEO sees continued interest in Apta-1
Aptahem is progressing with its first clinical study with sepsis candidate Apta-1. The company has also ramped up activities to showcase the candidate at domestic and international industry conferences, such as BIO-Europe Spring in Switzerland and TIDES Asia in Japan. BioStock talked to CEO Mikael Lindstam to learn more.
In 2022, the Malmö-based biotech Aptahem initiated its first clinical study with drug candidate Apta-1, an emergency treatment for sepsis. Sepsis is a potentially life-threatening inflammatory condition that affects nearly 50 million people annually, of which 11 million die.
However, despite this there is still not a specific treatment, or an emergency treatment. Today's care focuses on treating the underlying symptoms through antibiotics, anti-inflammatory treatments, liquid, and oxygen. However, not all patients respond to these treatments, and there is still the risk of suffering from tissue and organ damage.
Aptahem's goal is therefore to fill this medical vacuum and position Apta-1 as the world's first specific emergency treatment for sepsis.
First–in-human study initiated in December 2022
On 5 December 2022 and after several years of preclinical studies, Aptahem initiated its first phase I study, divided into a phase Ia and a phase Ib part, under the leadership of The Centre for Human Drug Research (CHDR) in the Netherlands.
The study evaluates the safety, tolerability, and pharmacodynamic effects of Apta-1 in healthy volunteers. The study is conducted in several study cohorts and on March 6, 2023, cohort three was completed. When the phase Ia part is completed, Aptahem's intention is to initiate a phase Ib study, hopefully as early as this year. The goal is to complete the upcoming phase Ib study in the fourth quarter of 2023 and to communicate preliminary results early in 2024.
The CEO comments
In parallel with the ongoing phase I study and while following the planned time frames, Aptahem has expanded its focus on increasing the visibility of the company and Apta-1 to potential partners. BioStock contacted CEO Mikael Lindstam to find out more about the impressions from the conferences he has attended in recent months.
Mikael, in what way is your participation at conferences today different from two years ago?
– To some extent, it differs in the sense that circle of those you are looking to meet to present Apta-1 and the company, has broadened as we reach milestones and given the fact that we are now in clinical stage. Some parties we have long had contact with, while others are new contacts. Some potential takers change their strategies that either end up more in the sights of Apta-1's qualities, or the fact that we are in clinic, while others begin to look at the early clinical phase. Interests and trends as well as their strategies change at fairly regular intervals.
– This has increased the interest in Apta-1, but not only that but also interest in the company itself where meetings with various financial stakeholders also have increased. Today, we search more outside the usual ranks to identify potential partners or licensees who are narrower in their search area than the very largest pharma companies, though we also meet with those. Everything is done to increase the opportunity to get a stable deal and with the right partner.
You have attended several high-profile events over the past six months. Can you talk about some of the highlights and what interest you have seen in Apta-1?
– Our participation at TIDES was important given the world we are in with our RNA therapeutic candidate Apta-1, where the synthetic oligonucleotide (oligo) world is in ever-growing as well as the increased interest in this type of chemical compounds and its several benefits with, for instance, antibodies. The area has received a major boost since Covid and its RNA-based vaccines, which, however, are biologically produced. Even on the manufacturing side, a lot is happening due to the increased need for RNA-based drug candidates.
– Aptahem can also benefit from this by creating even more efficient manufacturing methods and reducing costs while improving quality. The interest in synthetic oligos/aptamers is attracting more and more interest in countries such as China, Japan, South Korea, etc. as they are very curious about disruptive solutions in drug development. But, as I said, in general there is an intensified interest not only there, but also in the USA and Europe.
– We bring home new contacts, impressions and how we should rhetorically work with aptamers and one of them is to use the word RNA therapeutics to reach out to more people.
– I just got back from BioEurope and I also participated in the digital event that took place this week. This time, the physical event was beyond expectations with both new and old acquaintances, many of whom have now changed their focus to be more interested in projects in the early clinical phase, where we are. There was also a large proportion of participating financial actors. Overall, our meetings had a good focus with well-read stakeholders.
How is the ongoing phase Ia study progressing?
– It is progressing according to plan! We are nearing the end of the study and look forward to compiling the preliminary results.
What are your expectations for the next stages of development?
– This will be very exciting as the next steps focus partly on mapping Apta-1's potential therapeutic effect through phase Ib studies in toxin-stimulated healthy volunteers to get an indication of how we want to position ourselves for phase II in patients. These are important steps in minimising risk for phase II, and at the same time demonstrating as early as possible the therapeutic potential and increasing interest in a license/partner deal.
The content of BioStock's news and analyses is independent but the work of BioStock is to a certain degree financed by life science companies. The above article concerns a company from which BioStock has received financing.
Prenumerera på BioStocks nyhetsbrev