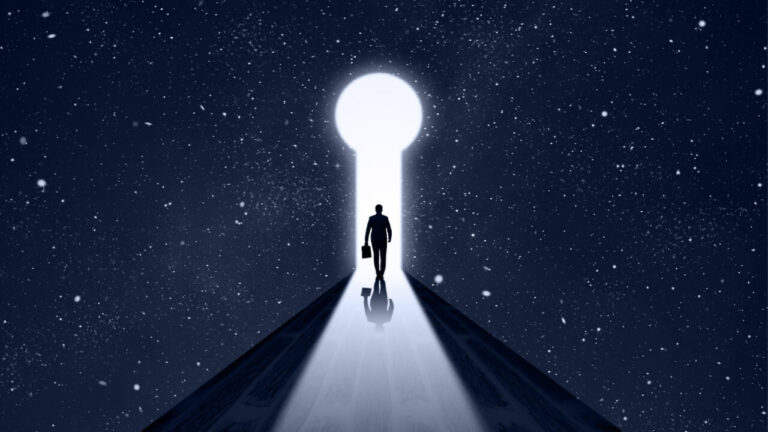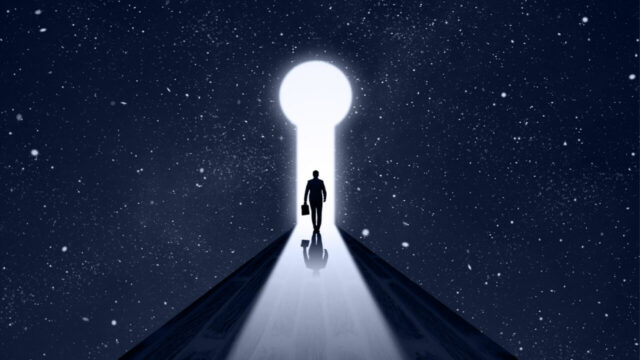 Annexin's CEO: "The cancer area more than doubles the potential"
Annexin Pharmaceuticals' candidate ANXV is being developed as a new treatment for retinal vein occlusion, an eye disease that affects more than 16 million people globally. However, the candidate has also shown promising potential in cancer, among other indications, and the Stockholm-based company has now stepped into the field. Recently, a directed rights issue of approximately SEK 7 million was carried out, which will finance initiation within this area. BioStock spoke with CEO Anders Haegerstrand to get his take on the potential for ANXV in cancer.
Biotech company Annexin Pharmaceuticals is developing the candidate ANXV – a recombinant human protein based on the body's own protein Annexin A5. A phase II study with the candidate is currently underway in the US, with the goal of offering a First-in-Class treatment for the vascular disease retinal vein occlusion (RVO), which leads to vision loss and often blindness.
Annexin also benefits from the fact that there is a lot of independent preclinical research on Annexin A5 – the results of which the company believes give clear indications for ANXV, as they are almost identical. These data have shown that the candidate has broad potential in indications such as inflammatory bowel disease, sickle cell anaemia, and cancer.
Initiating development of ANXV within cancer
As BioStock has previously reported, the company has expressed its intention to take advantage of the candidate's broad potential by identifying additional indication areas to focus on. The outcome of this was made public on December 19, when it was announced that Annexin had carried out a directed rights issue of approximately SEK 7 million to initiate operations in the cancer area.
In a press release, the company states that the candidate in animal studies proved to be as effective as today's well-established immuno-oncology drugs such as checkpoint inhibitors (CPIs) – which have great patient and commercial value, but whose treatment effect in many patients is bad. More recently, the company announced bringing on an oncologist with both clinical and commercial experience to the company, Dr Alain Thibault. Dr Thibault has experience from leadership positions at global pharmaceutical companies as well as smaller biotech companies, and a contact network that Annexin will benefit from in contact with commercial partners and investors. Going forward, Dr Thibault will be the company's Head of Therapeutic Area Oncology.
A number of mechanisms of action in cancer
Studies have revealed several mechanisms of action for Annexin A5 that may be important for the treatment of cancer, including binding to cancer cells so that they cannot escape the immune system. A similar concept are CPIs, where antibodies are used, and which today are blockbuster drugs. Unlike these, ANXV binds to the fatty substance phosphatidylserine (PS), which, according to the company, is a unique target. Annexin also sees opportunities to give ANXV in combination with CPI in order to enhance the effects.
Another way that Annexin A5 could work in cancer treatment is that it has been shown to be chemically linked with substances like chemotherapy. Since cancer cells generally have a lot of PS on their cell surface, the hope is to get an increased absorption of the chemotherapy in cancer cells and thus reduce known side effects. See BioStock's studio interview (in Swedish) with CEO Anders Haegerstrand, where he talks more about Annexin A5's mechanisms of action in cancer.
Taking the step towards a multi-billion-dollar market
The fact that Annexin Pharmaceuticals is a leader in the development of the protein, and previously secured patents in cancer, provides the company an advantage when it comes to developing ANXV as a new treatment for cancer. The company states that the immuno-oncology market, combined with the market for chemotherapy drugs that bind to cancer-specific proteins, is worth more than USD 50 billion.
CEO tells more
BioStock contacted CEO Anders Haegerstrand to find out more about the significance of investing in cancer for the company.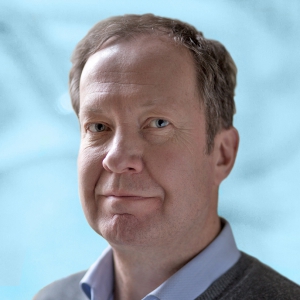 Anders, you have recently raised SEK 7 million to finance the initiation of operations in cancer, which will be the company's second focus in addition to RVO. What significance does this new focus have for your potential as a drug development company?
– Based on total market opportunities, this means a much greater – more than double – potential for ANXV. The areas we have discussed often, such as cardiovascular, Covid-19, and sickle cell anaemia are still medically relevant, but the decision to make a targeted investment in cancer is based on ANXV's platform-like potential and of course the fact that the medical need is very large.
What does the strategy look like entering this area and what will be the next steps?
– The cancer area is very big and, in many ways, more complex, which is why we are now building internal competence and establishing a scientific council, which in turn provides credibility and the best conditions for partnership and funding. By associating a renowned expert in the field of cancer, Dr Alain Thibault, with us, we have already come some way. The work with new unique chemistry for connecting ANXV to chemo toxins is also secured through the financial contribution and we will take the first steps shortly.
When could in-house clinical research with ANXV in cancer be initiated?
– In the field of immuno-oncology, we assess that the preclinical studies with Annexin A5 conducted by independent researchers, together with our phase I study data in healthy volunteers, may be sufficient to start clinical studies. We must be humble though, that potential partners or regulatory authorities may think otherwise. For clinical studies, the main idea is to do these through a commercial partnership. As for binding to chemotherapy drugs, we will start with the chemistry work as soon as possible and then prove that the conjugated ANXV kills the growth of cancer cells but not normal cells.
Can we expect more news on the new development area from Annexin in the coming year?

– We intend to present additional information about our development plans within the area. We hope to present the outcome from meetings with regulatory authorities and, at the event of a positive outcome, could mean that we apply for initiating a clinical study in cancer. Also a main focus this year is partnership discussions.
The content of BioStock's news and analyses is independent but the work of BioStock is to a certain degree financed by life science companies. The above article concerns a company from which BioStock has received financing.
Prenumerera på BioStocks nyhetsbrev