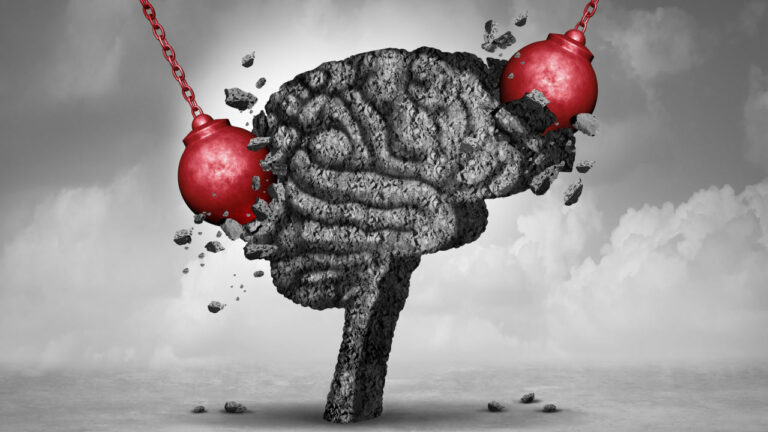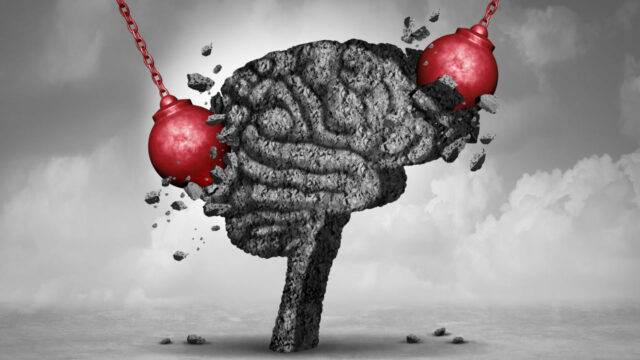 Saniona and Cephagenix comment on their joint migraine programme
Last week, Danish biotech company Saniona announced the successful preclinical in vivo validation for a migraine treatment in the Cephagenix joint venture programme. BioStock reached out to Professor Jes Olesen, CEO of Cephagenix and Palle Christophersen, Executive Vice President, Research, Saniona, to learn more about the collaboration and the recent development milstone.
Copenhagen-based Saniona has research and development partnerships with Boehringer Ingelheim GmbH, Productos Medix, and in May 2021, Saniona also became a minority shareholder (27.6 per cent) of Cephagenix ApS, a private Denmark-based company formed to explore ion channel modulators for the treatment of migraine.
Migraine – a debilitating neurological condition
Approximately one billion people worldwide suffer from migraine, a chronic neurological disorder, thus making it the most prevalent neurological disorder, particularly affecting young adults and females. Individuals suffering from migraine have recurrent episodes of severe headache that can last for hours to several days, often accompanied by other symptoms such as nausea, vomiting, and sensitivity to light and sound. Comorbidities associated with migraine include stress, depression, stroke and anxiety.
Common treatments targeting migraine are CGRP antagonists, botulinum toxin and triptans. But, since only a small percentage of patients use current migraine treatments due to side effects or lack of effectiveness, there is a strong need for new and more tolerable migraine treatment options.
Saniona´s joint migraine project with Cephagenix
The Cephagenix and Saniona collaboration is aimed at identifying subtype-selective ATP-sensitive potassium channel (KATP) inhibitors for the treatment of migraine. Cephagenix has produced highly selective novel inhibitors of the specific KATP channel subtype expressed in the intracranial arteries and first-generation compounds from this series have now shown efficacy in a relevant rodent migraine model.
The drug candidates from the Cephagenix programme are initially intended for acute migraine treatment with potential for preventive treatment in chronic migraine patients. Cephagenix's inhibitors were successfully developed using Saniona's Ionbase technology platform. Most recently selected compounds from the series have demonstrated promising in vitro and in vivo preclinical results, thus validating the concept and the initial tool compounds from the series.
Cephagenix and Saniona comment on the collaboration
To learn more about Saniona´s and Cephagenix's joint venture programme in migraine, BioStock reached out to Professor Jes Olesen, Danish Headache Center, University of Copenhagen and CEO of Cephagenix, and Palle Christophersen, Executive Vice President, Research at Saniona.
Jes Olesen, Cephagenix and Saniona aim to develop first-in-class KATP channel inhibitors as an efficacious and safe treatment of migraine. What is the medical need within migraine?
– There is a significant medical need for new effective and better tolerated migraine treatment options, and we believe that our subtype selective KATP inhibitors are well positioned to become the next generation effective migraine medicine. Current migraine treatments are only used by a limited fraction of patients partly because of side effects and/or insufficient response rates. We know that in Denmark only one out of seven migraine patients use triptans although these generally show the highest response rates of the medicines used. The new CGRP antibodies and antagonists appear to be better tolerated but their response rates generally seem to be lower.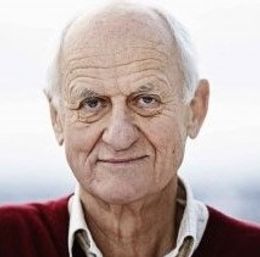 What are the potential benefits of KATP channel inhibitors?
– We believe the KATP channel is a common pathway for several migraine mechanisms and therefore expect efficacy in a broad segment of patients. Furthermore, we do not expect that this type of medicines will have CNS side effects.
What have your preclinical studies shown that makes you convinced that these findings could lead to new, more effective treatment options?
– We have demonstrated potent effects of our subtype-selective KATP inhibitors on the relevant arteries and shown efficacy in rodent pain models predictive for picking up anti-migraine drugs. Openers of the channel provoke migraine attacks in patients with migraine and blocking the channel is effective in our mouse and rat models of migraine.
– Based on both preclinical and clinical evidence generated by our group during the past two decades we have concluded that activation of KATP channels in intracranial arteries is the most effective means of inducing migraine attacks. This may be explained by the notion that most other migraine provoking principles e.g., CGRP, PACAP and NO seem to be ultimately mediated by opening of the KATP channels in intracranial arteries. Thus, our research shows that the KATP channel is a final common pathway for known triggers of migraine. Therefore, blocking this channel is likely to be highly efficacious in migraine. Moreover, the KATP channel targeted is located in blood vessels outside of the brain and not expressed by neurons. Therefore, no side effects from the brain are expected.
Palle Christophersen, in 2021 Saniona became a minority shareholder of Cephagenix. What made you interested in the migraine programme?
– Saniona has a long-time experience with the pharmacology of different potassium channels. When Jes Olesen approached us with this scientifically very well-validated project for migraine, we saw immediately that we were in an ideal position to quickly establish the necessary technology for driving this project. Furthermore – and very importantly – Jes Olesen convinced us that migraine is still an underserved disease, with a great opportunity to be first movers.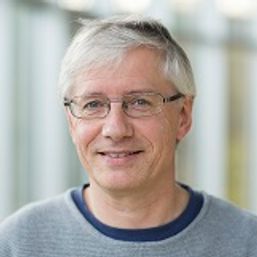 Cephagenix's novel subtype-selective inhibitors of KATP channels were developed using Saniona's Ionbase technology platform. Can you elaborate on this procedure?
– IonBase is our compound collection and information database comprising more than 120.000 chemical structures. This knowledge base has been developed via many years of ion channel drug discovery and can be considered as a "library" enriched with chemical structures interacting with ion channels. Therefore, IonBase represents a unique starting point for establishing a new ion channel project.
How far have you come during the first two years of Cephagenix activities?
– During the first year we established the biological technology and screened the entire IonBase and ended up with a number of interesting "compound families." These were characterised in detail for general off-target effects and basic properties, a process that led to the selection of a few chemical series to proceed further with. During the second year we established the necessary chemical technology and started what we call the hit-to-lead phase. In this phase we synthesised analogues and tested whether potency and selectivity as well as other compound properties could be improved. We also made the first tests on isolated cerebral blood vessels to be sure that the new molecules possessed the ability to counteract dilation of cerebral vessels, which is a prerequisite for an efficient anti-migraine compound with this special mechanism of action.
Jes Olesen, what do you see in the future of your collaboration to bring new migraine treatment options to the patients?
– We already have good contacts to pharma companies in the migraine space and at some point, we see a pharma partnership as the most effective way of developing the program through clinical studies and to the patients. We have seen that introduction of new migraine treatment principles have dramatically increased the migraine market, and there is significant big pharma interest in the field. It is worth noticing that Pfizer recently acquired the CGRP migraine company Biohaven for a total price of more than 11.6 billion USD.
The content of BioStock's news and analyses is independent but the work of BioStock is to a certain degree financed by life science companies. The above article concerns a company from which BioStock has received financing.
Prenumerera på BioStocks nyhetsbrev