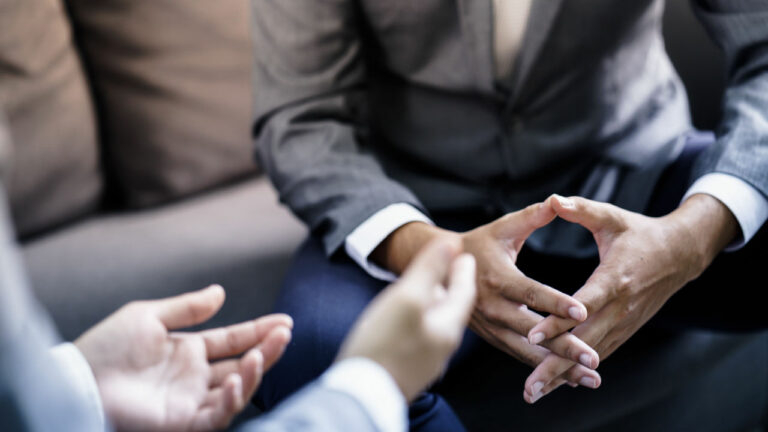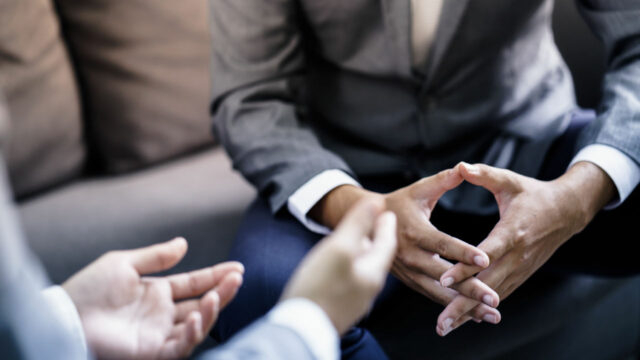 Iconovo starts 2023 with negotiations for ICOpre
Iconovo enters the new year with confidence after a rewarding and eventful 2022. During the year, the company moved into new facilities at Ideon Science Park, strengthened the patent portfolio, entered into collaboration with Galenica and initiated a pandemic project together with the Bill & Melinda Gates Foundation. In addition, Iconovo recently entered negotiations with a potential licensing partner for the company's inhaler ICOpre. CEO Johan Wäborg talks more about the negotiations and possibilities in 2023 in an interview with BioStock.
Iconovo develops inhalation drugs in collaboration with international pharmaceutical companies. It can be about completely new types of drugs as well as generic products. The company has developed several inhalers: ICOres, ICOcap, ICOpre, ICOone and ICOone Nasal.
In Iconovo's new facilities in Ideon Science Park in Lund, there is a specially equipped laboratory for developing inhalers and dry powder formulation, enabling the development of complete inhalation products.
Progress in ICOres budesonid/formoterol project
In 2022, Iconovo made progress on several fronts, not least in the customer projects. The company's most advanced project is ICOres budesonide/formoterol, a generic version of the blockbuster Symbicort Turbuhaler for the treatment of asthma and COPD. In early 2022, Iconovo's partner Amneal Pharmaceuticals completed a clinical study that established the pharmacokinetic correlation between the products. Annual sales of Symbicort are estimated at USD 3.3 billion, of which USD 1 billion is in Europe (November 2022).
In 2022, a patent application for ICOres was also approved by the European Patent Office EPO. Iconovo has several approved patents for ICOres in the US, Europe, China, and Japan.
The clinical development of ICOres budesonide/formoterol contains a series of pilot pharmacokinetic studies that are carried out sequentially to optimize the product before a pivotal study to obtain market approval. The plan is to market the product in the Nordic region through the subsidiary Iconovo Pharma, while Amneal owns the rights in other markets. Read more about the establishment of Iconovo Pharma in BioStock's interview with Fredrik Radencrantz, Director Business Development.
Potential licensing agreement for ICOpre with global generics company
In 2022, Iconovo also continued the development of ICOpre – a multidose pre-metered inhaler that has a dose counter and can be loaded with three different drug substances. ICOpre provides the same functions as GSK's well-known Ellipta inhaler but is based on its technical solutions, which minimizes the risk of patent infringement.
Iconovo intends to develop generic versions of all five products in GSK's Ellipta portfolio (Relvar, Anoro, Trelegy, Incruse and Arnuity) which together generated sales of USD 4.2 billion in 2021. In 2025, the first patent for Relvar expires and Iconovo is far ahead in taking advantage of the business opportunity, through ICOpre.
Iconovo recently announced that they have entered into negotiations with a global generic company with the aim of a licensing agreement for one or more products in the ICOpre portfolio. According to Iconovo, the negotiating partner is a fast-growing and resourceful company in a group of companies that focuses on complex generic products and is expected to have a turnover of approximately USD 500-1000 million in 2022. The goal is to enter a licensing partnership within six months. However, Iconovo underlines that there are no guarantees that the ongoing discussions will result in an actual agreement.
Seamless client projects with Galenica collaboration
In 2023, Iconovo will continue to work on customer projects and aim to bring in more customers, as the negotiations on ICOpre testify.
To facilitate the process towards the customers' clinical studies, Iconovo entered a collaboration with Malmö-based Galenica in 2022. The agreement covers GMP manufacturing of clinical trial material, primarily for Iconovo's disposable inhaler ICOone.
The company currently has several collaboration agreements for ICOone, one of which is with Monash University for the development of a preventive oxytocin treatment for postpartum hemorrhage. In addition, ICOone will be used in Arcede's clinical study with RCD405, a new drug for COPD and asthma. The third project is the development of a nasally administered covid-19 vaccine in ICOone Nasal together with ISR.
Both ICOone and ICOone Nasal have low manufacturing costs and are easy to use. ICOone Nasal's user-friendliness was demonstrated in a user study in 2022.
Collaboration with the Bill & Melinda Gates Foundation continues
ICOone is also used in the ongoing collaboration project with the Bill & Melinda Gates Foundation for the development of new inhalation treatments for the next pandemic. Iconovo has received a grant of 9 MSEK to ensure that there is both a technology platform and manufacturing equipment in place so that it can quickly develop a vaccine or prophylactic drug in the event of a new pandemic. The project runs until the summer of 2023.
CEO comments on the negotiations and goals for 2023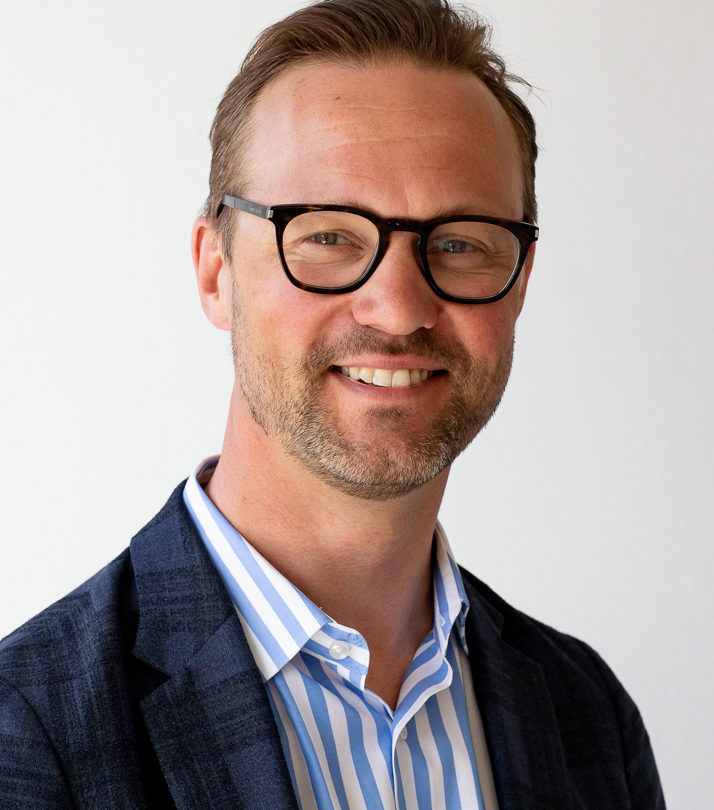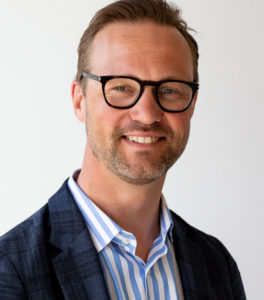 BioStock contacted Iconovo's CEO Johan Wäborg to find out more about the progress in 2022 and his hopes for 2023.
The market for generic drugs is characterized by extremely low prices and thin profit margins. Why are generic companies still an attractive customer group for Iconovo?
– We help customers with both the development of original drugs and generic products, so we have one foot in both segments. And as far as generics are concerned, one must be aware that the market for inhaled drugs has a completely different dynamic than that of, for example, tablets and capsules.
– To be able to launch a generic inhalation drug, a new inhaler is required that does not infringe the originator's patent, and the drug substances are formulated so that they work together with the new inhaler. All these challenges mean that few companies dare, and even fewer succeed, to develop a generic inhalation product – especially those that must meet the requirements to be directly interchangeable with the original drug. Therefore, when patents expire for the original products, the price level is usually reduced by only 20–50 percent for inhalation treatments, compared to 80 per cent for drugs given in tablet form. It makes a huge difference to profit margins.
You have now entered into negotiations with a generic company for a potential licensing agreement for ICOpre. What opportunities does ICOpre offer to you and the potential partner?
– ICOpre offers the user the same convenience as GSK's inhaler Ellipta. The drugs administered with Elllipta lose their patent protection over the next few years and sales of them amount to over four billion dollars, so there is of course a huge potential for generic versions. But few companies can handle the complex interaction between an inhaler and active drug substances. Since we can offer both a first-class inhaler and world-leading development expertise, we are a sought-after partner for generic companies. The fact that we have come a long way in the negotiations with a fast-growing global company is a clear sign of just this. There is enormous value here for both us and a future licensee.
»Since we can offer both a first-class inhaler and world-leading development expertise, we are a sought-after partner for generic companies. The fact that we have come a long way in the negotiations with a fast-growing global company is a clear sign of just this«
What are your main goals for 2023?
– We would like to establish a partnership for ICOpre; whether it will then be with the party we are now negotiating with or with another company remains to be seen, of course. At the same time, we continue to build up Iconovo Pharma, our Nordic pharmaceutical company, ahead of our first regional product launches under our own auspices. The basis of Iconovo Pharma's product portfolio is future drugs based on ICOres, which are being developed by our partner Amneal, and in 2023 we will continue to evaluate opportunities to expand the portfolio through in-licensing, collaborations, or smaller acquisitions.
– Then we want to continue to give all our current partners the best possible support and look forward to more access and milestone payments. The collaborative projects are usually profitable for us throughout the development period, but the big financial leverage is the sales-based royalties after a fully developed product has been launched. The operations of Iconovo Pharma also have the potential to generate significant revenues with high profit margins, and all in all, we aim to deliver a profit margin of approximately 50 per cent in the slightly longer term.
The content of BioStock's news and analyses is independent but the work of BioStock is to a certain degree financed by life science companies. The above article concerns a company from which BioStock has received financing.
Prenumerera på BioStocks nyhetsbrev