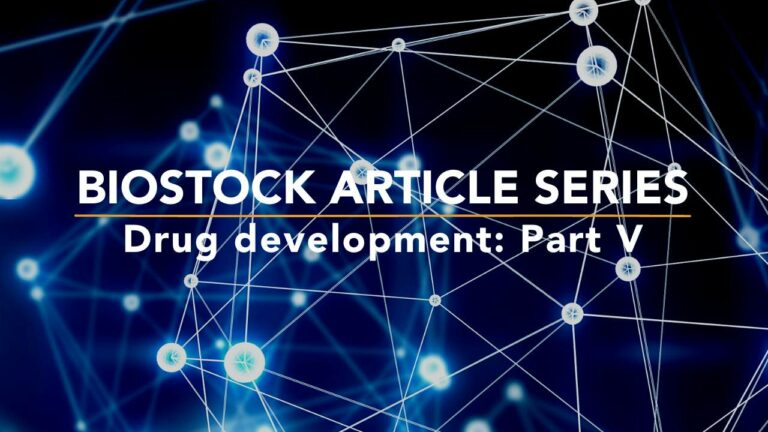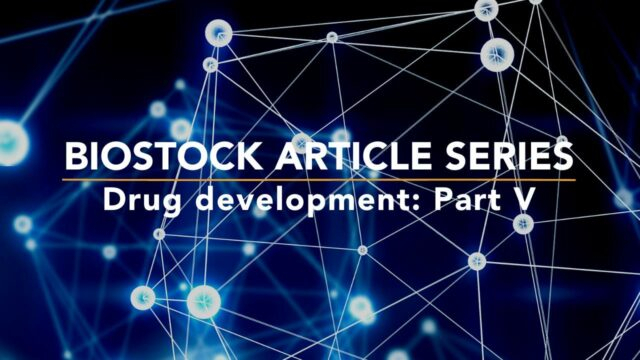 Drug development – The success of orphan drugs
Obtaining market approval is the ultimate goal for drug development companies – but few cross that finish line. However, over the past decade, there has been a positive trend in approval rates, especially for drugs that reach clinical phase III. The trend is particularly strong in one specific category – orphan drugs. This fifth and final part of BioStock's article series on drug development takes a closer look at orphan drug designation and its benefits, as well as some of its shortcomings.
After reading BioStock's article series on drug development, one can note that the road to market approval is fraught with obstacles, not least the strict regulations surrounding the business. Even though the safety regulations entail long and costly development processes, these regulations are necessary and established in order to protect patients from dangerous side effects.
In recent years, however, authorities have created new rules aimed at helping some new medicines take an easier, faster and cheaper route to market – especially those being developed for the treatment of serious diseases with high unmet medical needs. In part IV of this article series, we mention the Orphan Drug Act passed in the United States in 1983 as an important example. In this article, we delve into the consequences of this landmark regulation.
Read also:
Drug development part I – The four phases
Drug development part II – The challenges
Drug development part III – A regulatory obstacle course
Drug development part IV – Making treatments available
Orphan Drug Act
The Orphan Drug Act covers the development of drugs for rare diseases, or as defined by the US Food and Drug Administration, diseases that affect fewer than 200 000 people in the US. 
The law provides three significant financial incentives for drug companies that receive orphan drug designation (ODD) from the FDA. The most important one is market exclusivity – i.e., creating a barrier to direct competition from other companies for seven years after market approval. Other incentives include tax breaks and subsidies for clinical research. 
In 2000, the EU followed in the footsteps of the US by establishing the Committee for Orphan Medicinal Products (COMP), which provides pharmaceutical companies with similar incentives, including market exclusivity. However, there are a couple of significant differences compared to the FDA's ODD. First, COMP provides ten years of market exclusivity instead of seven. However, it requires the drug candidate to be intended for a serious medical condition for which there are no treatment options on the market – this is not required by the FDA. So, it is easier to obtain ODD in the US compared to Europe, but the market exclusivity is somewhat shorter. 
An increase in the number of approvals
The benefits of ODD have been obvious. Since its introduction, the number of drugs approved for rare diseases has skyrocketed from just 34 in 1983 to about 600 in 2020. These new drugs have benefited millions of people. 
The statistics also indicate that ODD has led to great benefits in the drug development process. An analysis using data from the period 2011 to 2020 shows that ODD candidates have a higher probability of reaching market approval than other drug candidates – which applies in all clinical development phases. The probability of an ODD candidate in phase I to reach market approval was 17 per cent, compared to just under 8 per cent for the rest of the candidates. 
These results are in line with data from a previous study by BIO (Biotechnology Innovation Organization). This also indicates a higher average success rate for ODD candidates in clinical development, compared to all drug candidates during the period 2006 and 2015. Non-oncology ODD candidates in phase I had an extra high probability of reaching market approval: 25 per cent. This can be compared with 10 per cent, which was the average for all drug candidates.
Orphan drugs require post-approval studies
A relevant factor to consider when discussing the success rate and market approval for ODD candidates is that orphan drugs more often need to undergo continued safety tests even after market approval. This is partly because knowledge about rare diseases is still limited, due to these diseases being exactly that – rare – and partly because the clinical studies have often been limited in terms of the number of patients included. An approved orphan drug is therefore often followed for several years to ensure that it is both safe and effective. 
Furthermore, rare diseases mainly affect children or young adults, which increases the need for clinical studies after market approval, since drugs are usually tested on adults before obtaining approval. Recruitment to the studies is further complicated by the fact that rare diseases involve a smaller number of affected patients, which makes it more difficult to recruit a satisfactory number of volunteers for clinical studies. 
Overall, supplementary post-marketing studies constitute a fundamental aspect of the design of clinical trials for orphan drugs. 
With success comes scepticism
Despite the positive development trends for ODD candidates, the Orphan Drugs Act has received quite some criticism. First, reports indicate that 95 per cent of the 7 000 documented rare diseases still lack treatment options. At the same time, this class of drugs receives a high degree of market approval – the category accounted for a slight majority of all FDA approvals, as well as just over a third of the number of market approvals in Europe in 2021. 
This has created the suspicion that the law is being exploited in questionable ways, and this scepticism seems to be justified.  There are reports that drug-developing companies are exploiting loopholes in the Orphan Drug Act to maximise their profits. In fact, several common drugs have begun to be used to treat rare diseases to obtain ODD, which can lead to market monopoly thanks to the market exclusivity that orphan drugs obtain. 
Orphan drugs are also one of the most profitable drug categories, with each of the category's top ten sellers estimated to generate between 3 and 13 billion USD by 2026.
A good example is AbbVie's Humira (adalimumab), which happens to be the best-selling drug in the world with sales revenues of 21 billion USD in 2021. The drug was originally approved for rheumatoid arthritis (RA), a non-rare disease and thus not an orphan drug indication. The drug's indication has since been broadened to include 12 indications, and Humira has received ODD for six of these. This means that the Orphan Drug Act does not necessarily lead to more drugs being developed specifically for rare diseases, but that companies can still benefit from the advantages it entails.
This prompts a never-ending debate around whether the Orphan Drug Act has or has not led to the desired consequences – making innovative treatments available to patients with urgent medical needs in rare diseases. But despite the criticism, there is no getting away from the fact that the Orphan Drugs Act has created significant incentives to develop drugs for rare diseases and make these available to previously untreated patient groups.
This concludes the series on drug development. Read the other parts below:
Drug development part I – The four phases
Drug development part II – The challenges
Drug development part III – A regulatory obstacle course
Drug development part IV – Making treatments available
Prenumerera på BioStocks nyhetsbrev