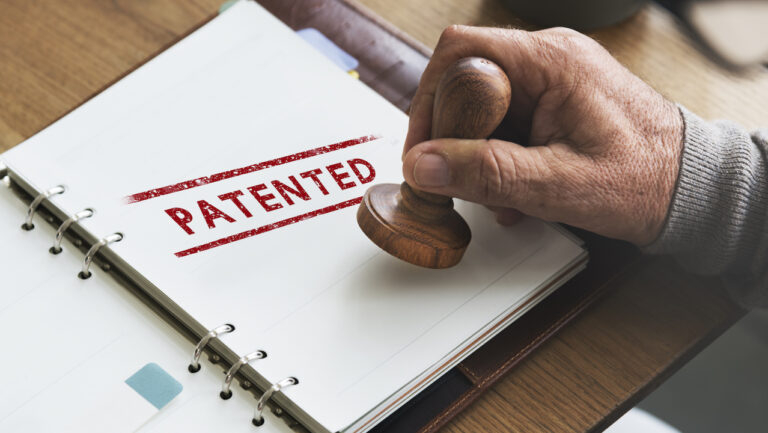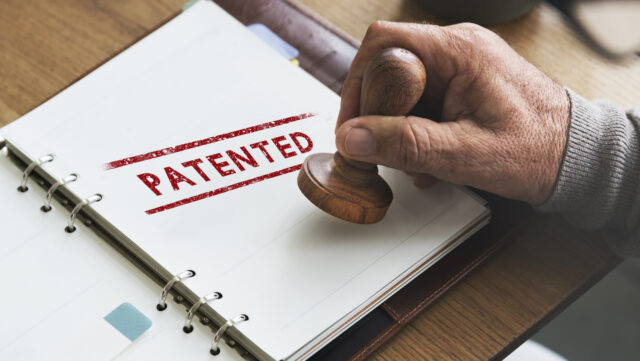 The value of patent protection in life science
Inventing, developing and launching new drugs and medical devices is a long, capital-intensive and risky process. Property rights and patent protection of assets are fundamental to every successful life science company. In this article, we focus on the value of patent protection in life science and the importance of a robust patent strategy.
According to the Swedish Patent and Registration Office (PRV), as much as 80 per cent of a company's value can consist of assets that are not physical. These intangible assets can be, i.e., research results, manufacturing processes, business models, brands, and software.
According to PRV, companies that develop and nurture their intangible assets have higher profitability than those that do not. Learn more.
To protect these assets, there are four types of intellectual property rights (IP rights) – patent, trademark, design, and copyright.
In BioStock's investment guide, we address the patent portfolio as an important parameter to take into account when investing in biotech. This article delves into the value of patent protection for companies in the life science industry. 
The value of patent protection
A patent provides exclusivity to exclude others from commercially exploiting an invention for a limited period of 20 years from the date of application of the patent.
In addition to patents, trademark protection and design protection are also important for life science companies and are often used as a complement to patents.
Conditions for obtaining a patent
To get a patent granted, the inventions must be new, have a high level of inventiveness, and have industrial applicability, which means that they must solve a problem using technology.
Within the EU, what is patentable in biotechnology in Europe is regulated by the so-called Biotechnology Directive.
The application process
For the life science company, it is important to apply for the protection of intellectual property early on, as it can take up to two years before a patent is approved.
Companies that have applied for a patent in one country can also apply in another country and, if it is done within twelve months, get priority on their application.
The Patent Cooperation Treaty (PCT) provides a unitary procedure for filing patent applications to protect inventions in each of its 156 contracting states.  A patent application filed under the PCT is called an international application, or PCT application.
Expiring patents
Pharmaceutical companies usually use half of the patent term of 20 years to plan and conduct clinical trials to demonstrate safety and efficacy before a drug can receive market approval.
The EU has introduced a period of supplementary protection certificates – SPC, Supplementary Protection Certificate –to compensate for the long development period and large investments before life science companies get their products on the market and can use the patents. SPC means that new pharmaceutical patents can be expanded by another five years, conditional on the total patent and supplementary protection period from the approval of the drug to the sale does not exceed 15 years.
When the patent expires, it opens for other companies to copy and manufacture the drug in the form of generics, which should lead to increased competition and lower prices. As an investor, it is then important to keep track of when a company's patent expires because new competing products may affect sales and the valuation of the company.
An example of an expiring patent is pharmaceutical company Merck's cancer drug Keytruda – one of the great success stories in the immuno-oncology world. The patents for Keytruda expire in 2028 in the US and in 2030 in Europe. Learn more.
Combination therapies and orphan drug designation
One way of strengthening the protection around products whose patents are about to expire is developing new patentable combination therapies where the company's drugs are used together with other drugs.
In addition to patent protection, drugs can also receive extra protection if it succeeds in achieving so-called orphan drug status.
Orphan drug designation is a regulatory benefit that aims to stimulate drug development in less widespread diseases, where it has traditionally been difficult for pharmaceutical companies to find profitability. The status gives an approved drug market exclusivity for up to seven years in the US and up to ten years in the EU. Similar protection can also be achieved for biological drugs, in the US such a drug enjoys a twelve-year exclusivity at the approved Biological Licensing Application (BLA). In Europe, authorised biologics receive 10 years of market exclusivity.
Cereno Scientific, Respiratorius, Idogen, Pila Pharma, Toleranzia, Abliva and Saniona are examples of Nordic companies with orphan drug designation.
Swedish biotech company with patent advances
If we look at Swedish biotech companies with patent advances, we find a good example in Cereno Scientific. During H2 2022, Cereno successfully obtained patent approvals for its candidates for the treatment of cardiovascular diseases. Read BioStock's interview with the company's Chief Intellectual Property Officer (CIPO), Jonas Faijerson, to find out more about IP and what value patents one has for the company.
Another recent example of the value of patent protection is the medical technology company BrainCool, which recently secured patents in South Korea and another patent in the US for the product IQool System regarding the handling of gluttony breaks by medical cooling. Learn more.
Lund-based Xintela has also recently received patent approval in the US for the company's stem cell product XSTEM for the treatment of musculoskeletal diseases that include osteoarthritis and other degenerative joint diseases. The patent is valid until 2039. Learn more.
Iconovo, which develops complete inhalation products, also recently announced that the US Patent and Trademark Office (USPTO) intends to approve another patent for the company's ICOone – an innovative inhalation platform that enables easy and cost-effective administration of vaccines and biological drugs. Learn more.
The above companies are in the development phase or early launch of their products and have a relatively long time until patent expiration. The hope is that in some cases they will be able to challenge established drugs and products, something that can have a decisive effect on pharmaceutical companies with existing products on the market.
BioStock discuss more about the value of patent protection and how pharmaceutical companies are trying to protect their blockbusters in this article.
Prenumerera på BioStocks nyhetsbrev