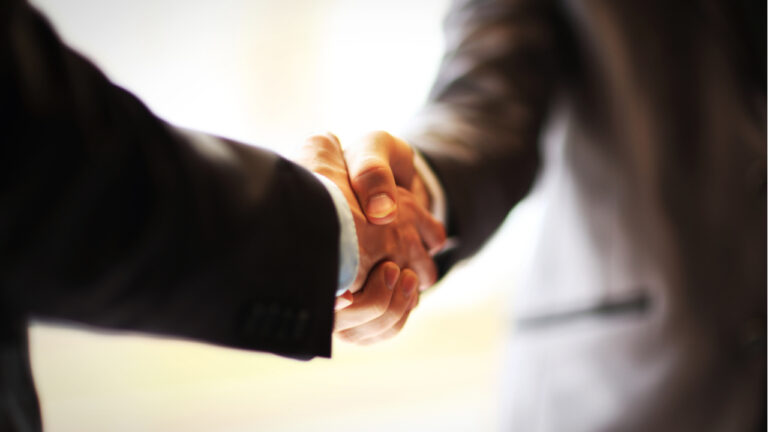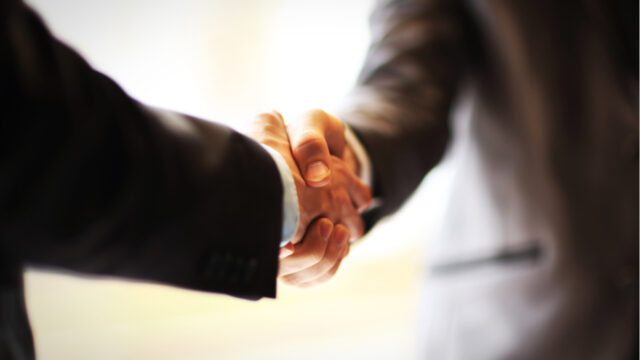 Evaxion and ExpreS²ion to collaborate on CMV vaccine
Evaxion Biotech has signed a Vaccine Discovery Collaboration Agreement with ExpreS2ion Biotech for the joint development of a novel cytomegalovirus vaccine candidate. With their AI platform RAVEN, Evaxion will identify the antigen targets and design the new vaccine based on those, and ExpreS2ion will manufacture the antigen constructs necessary for vaccine development. BioStock spoke to the CEOs of both companies – Per Norlén for Evaxion and Bent U Frandsen for ExpreS2ion – to learn more about the agreement.
Cytomegalovirus (CMV) is a very common virus. According to the American CDC (Centers for Disease Control and Prevention), nearly one in three children is already infected with CMV by age five, and over half of US adults are infected with the virus by age 40.
Most people with CMV infection present with no symptoms; in fact, in the vast majority of cases, the virus poses no major health threat at all. However, once a CMV infection occurs, the virus becomes latent and lingers in the body, but can be reactivated later in a person's life, leading to major consequences in immunocompromised individuals.
Moreover, CMV can be transmitted to babies from their mother during preganancy, posing a significant danger to them, including pregnancy loss in the most severe cases. This virus is the most common infectious cause of birth defects in the United States, leading to lifelong disabilities, including hearing loss, vision problems, muscle weakness, and intellectual disability.
Evaxion addressing a major unmet need
In terms of treatment for CMV infections, antiviral medications like valganciclovir are available. However, these therapies are not very effective, and severe side effects are common. Currently, no preventative treatments, like a vaccine, are available. Designing an effective vaccine is challenging due to the virus's complex structure. Thus, finding the viral proteins that can best work as antigens to activate the immune system has proven extremely difficult.
Striving to circumvent the issue is the Danish immunotherapy company Evaxion Biotech with its proprietary AI-driven technology platform, RAVEN. The platform is designed to compute vast amounts of genetic data to identify the most protective viral targets, based on how they match the receptors of the immune system, and design new vaccines specifically targeting the viral disease in question.
Vaccine development collaboration with ExpreS2ion
Evaxion announced this week that it had entered a Vaccine Discovery Collaboration Agreement with ExpreS2ion Biotech, another Danish start-up aiming to make an impact on patients with their proprietary protein expression platform ExpreS2. The platform is used to develop proteins for immunotherapies, including vaccines, and, through this collaboration, Evaxion will be responsible for designing a CMV vaccine, while ExpreS2ion will produce the antigen constructs derived from RAVEN that have the highest likelihood of eliciting both cellular and humoral/antibody responses to CMV.
Under the terms of the collaboration, ExpreS2ion will have the exclusive right to license the CMV vaccine candidate under a potential Development and Commercialization Agreement. The research and intellectual property licensing costs for the collaboration project will be divided 50/50 between the parties until 2025 when they hope to reach clinical trials with the candidate.
In-depth Q&A with CEOs
BioStock reached out to Evaxion's CEO Per Norlén, who took over as the company's CEO only two months ago, and ExpreS2ion's CEO Bent U Frandsen to get an inside look at the agreement and its potential.
Evaxion's AI platform RAVEN is designed to develop vaccines against a wide range of viral diseases. Per, how did CMV make it on the list as a top priority for the company?
– There is a huge unmet need and nothing has yet succeeded in the clinic, so what to wait for? CMV is a problem for organ transplant patients as well as for mothers and their unborn children, and the consequences of a viral infection can be fatal or lead to lifelong disability. While CMV has been a major challenge for vaccine development, Evaxion's unique AI platform RAVEN is exceptionally good at discovering novel viral stargets. Our ambition is to identify antigens that elicit both an antibody and an immune cell response, which is expected to give broad and long-lasting protection.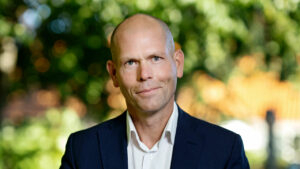 What struck you about ExpreS2ion that led to this collaboration?
– We already had an established relationship with ExpreS2ion and the idea to collaborate on CMV came through our ongoing interactions. Being very close in proximity is, of course, a bonus, but the key is the synergies between our technology platforms. We have a unique capability to discover and engineer novel targets, and ExpreS2ion has a unique platform for production of such complex antigens.
What is the expected timeline for the project?
– We aim for the selection of a differentiated vaccine candidate in early 2025.
Considering you recently announced a change in strategic focus for Evaxion, aimed at channelling the company's resources into its lead clinical assets within personalised cancer immunotherapy, does this collaboration put a dent in your business strategy?
– No, we will continue to invest in both our oncology pipeline and our infectious disease pipeline. What is new is that we aim to seek partnerships early for our bacterial and viral vaccine candidates. And this collaboration with ExpreS2ion is in perfect harmony with that strategy. We have a unique AI platform for target discovery and our ambition is to be able to pursue more of these targets, which we can do through co-development.
Bent, why is Evaxion the perfect partner for this project?
– For me Evaxion is the perfect partner for two reasons: First, Evaxion has in-depth knowledge of system biology and has proprietary bioinformatics platform tools to support the design of the antigens that ExpreS2ion will use to develop the active drug substance in a CMV vaccine. Second, Evaxion has built up the preclinical testing infrastructure to assess in early in vitro and in vivo models the ability of the ExpreS2ion-produced CMV vaccine candidate, if it fits for further development. I believe that Evaxion and ExpreS2ion complement each other perfectly.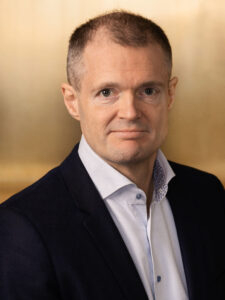 Could you tell us more about ExpreS2ion's role in the deal?
– Well, as mentioned ExpreS2ion brings expertise in making the material in a vaccine. Our ExpreS2 platform has been a very useful tool for producing complex proteins, which is a category that a CMV vaccine is in. It is not a trivial matter to manufacture biologics, but we have the technology to make solutions that are viable all through human clinical testing, even in late-stage clinical phase III setting. In this deal, ExpreS2ion is both a discovery partner with Evaxion, but eventually also a developer of the lead CMV vaccine candidate that will be the result of the forthcoming years of combined research efforts.
For those unfamiliar with ExpreS2ion, is a deal like this one a key part of the company's business strategy?
– Yes, indeed. To me a partnership with Evaxion is a way of committing ourselves to develop a CMV vaccine. This follows our recent business strategy of adding new value to our pipeline in the infectious diseases space.
You recently announced that the ExpreS2 platform was being tested for the first time in a phase III clinical trial (for the development of a Covid-19 vaccine booster). Does this milestone boost, no pun intended, the collaboration with Evaxion at all?
– Yes, that is a bit funny. No pun intended, but there is an element of boost, in the sense the ExpreS2 platform has for a number of years been regulatory validated for clinical testing in early stage clinical trials within malaria, but now a days it is pleasing that it has progressed to be accepted for late stage clinical testing, as in the Covid-19 vaccine – that will surely support the development of a future CMV vaccine.
*Both companies presented at the BioStock Life Science Fall Summit on November 29&30. Watch their presentations here:
The content of BioStock's news and analyses is independent but the work of BioStock is to a certain degree financed by life science companies. The above article concerns a company from which BioStock has received financing.
Prenumerera på BioStocks nyhetsbrev