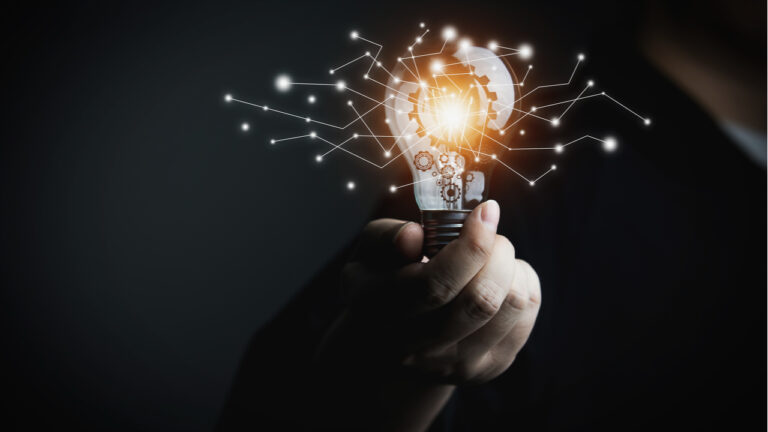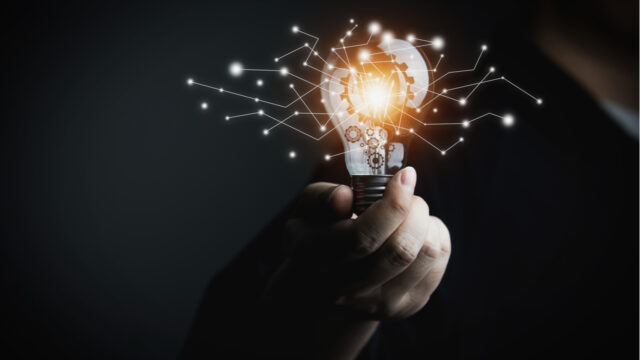 The innovative force behind Ultimovacs' cancer vaccine
Promising clinical data reinforce the fact that Ultimovacs' universal cancer vaccine UV1 has the potential to become a new line of treatment for cancer patients. The company's broad clinical pipeline evaluating the candidate is the culmination of decades of research led by one of the pioneers in cancer immunotherapy, Professor Gustav Gaudernack. BioStock was able to get in touch with Professor Gaudernack, who is currently CSO at Ultimovacs, to learn more about his work.
Despite major advancements in the oncology field over the past decade or so, the unmet need for better treatments is still extremely high. Norwegian biotech Ultimovacs is one of the biotechs working hard to bring a novel cancer vaccine to patients.
A universal cancer vaccine
The company's vaccine candidate is called UV1, and it is currently being evaluated in one phase I and five phase II studies. Ultimovacs' strategy is to combine UV1 with other classes of immunotherapy, like checkpoint inhibitors (CPIs) to boost a patient's immune response, making the attack on cancer more robust and long-lasting.
What makes UV1 such a promising candidate is its target: telomerase – an enzyme that is expressed in roughly 90 per cent of all types of cancer. The cancer cells cannot mutate away from telomerase since it is the essential enzyme for the tumour's immortality and unlimited power to grow. This makes UV1 a universal cancer vaccine able to attack almost any type of cancer. For a more detailed look at Ultimovacs' cancer-fighting technology, watch this BioStock interview with the company's Chief Innovation Officer, Sara Mangsbo.
A pioneer in cancer vaccine technology
According to Allied Market Research, the global cancer vaccines market is projected to reach 7 billion USD by 2027 from 4 billion USD in 2019. The promise behind cancer vaccines is thus quite compelling, and their popularity has risen in recent years. We have seen proof of this just in the past few months, with Covid-19 messenger RNA (mRNA) vaccine stars Moderna and BioNtech both laying out their plans to develop their own vaccines against cancer. Read more about cancer vaccines here.
Already in the late 1970's and early 1980's immunotherapists began tinkering with the idea of vaccines against cancer. One of these researchers was Gustav Gaudernack. In the 90's as Professor and Head of the Unit for Immunotherapy at Radiumhospitalet in Oslo, Gaudernack began developing what is now Ultimovacs' lead product, UV1.
Learning more about Gaudernack's work
Since then, Professor Gaudernack has initiated over 20 clinical studies in cancer vaccination, including the first peptide vaccine study in cancer worldwide. He has more than 50 patents and 15 licenses for monoclonal antibodies, cancer vaccines, and cancer diagnostics. Ultimovacs was founded upon Gaudernack's work in 2011, and he continues to play a pivotal role at the company as Chief Scientific Officer.
BioStock reached out to Professor Gaudernack to learn more about his research and current work at Ultimovacs.
Professor Gaudernack, what led you to the idea of a vaccine against cancer?
– As a biology student at the University of Oslo in the early 1960s, I learned that many cancer forms in research animals are due to infection by certain viruses. It was then obvious to me that vaccination against such viruses could potentially have an impact on cancer development, both at the level of prevention and as a novel treatment modality. The problem at that time was that similar viruses were not known to cause common human cancers.
At what stage in your career did you realise that such a vaccine could become a reality?
– It was a stepwise process. It all started in 1973 as a research fellow at the newly established Arctic University in Tromsø, Norway. My project was to vaccinate mice against a tumour called MOPC-315. We made two important observations: 1. antibodies generated against the vaccine were actually hitting their target in the mice; 2. vaccination also generated a T-cell response against the vaccine.
– With the identification of the enzyme telomerase as the immortalising factor in virtually all forms of cancer, a new target, TERT (telomerase reverse transcriptase), emerged as a candidate for a universal cancer vaccine in humans. In collaboration with HYDRO AS, we synthesized and tested a large number of potential candidate peptides to identify the ones that were most frequently recognised by blood samples from a large number of cancer patients. These efforts led to the development of the first-generation telomerase vaccine, GV1001.
– After 10 years of clinical trials with GV1001 in multiple indications, we were able to collect long-term follow-up clinical data and put together a large biobank of blood samples from vaccinated patients.  We investigated "epitope spreading" – an interesting immunological phenomenon suggesting that the immune system is able to perform more efficiently. So, we studied whether GV1001 vaccination would result in a novel immune response against other parts of h-TERT, and we were able to show that this was indeed the case. These data resulted in the design of a second-generation vaccine, UV1, and the founding of the start-up company Ultimovacs ASA.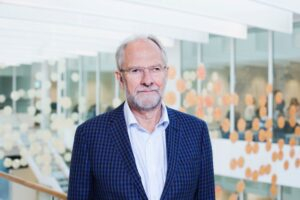 Now, decades later, cancer vaccines are a big presence in the immuno-oncology space. What are your thoughts as you look back at the progress made within the field?
– The field of cancer vaccines has made considerable progress over the last 30 years, mainly due to fundamental changes in the understanding of how the immune system operates and on the technological development. One negative factor, in my opinion, was that the development was for many years side-tracked by what was almost an obsession for development of vaccines based on short peptides designed to generate tumour-specific cytotoxic T-cells. This strategy failed to recognise the role of helper T-cells in orchestrating a stronger, broader and more complete T-cell response. The other factor that stands out is the now recognised role of immune checkpoints – the true clinical potency of cancer vaccines can only be revealed in combination with checkpoint inhibitors (CPIs).
Cancer remains one of the deadliest diseases, causing a heavy burden, not only on patients and their loved ones, but on society as a whole. How much work still needs to be done to find a cure, and are cancer vaccines part of that equation?
– A final cure for all cancer at every stage in life is an uphill fight against evolutionary forces in biology. The task, as I see it, is to find better treatments, i.e., more efficient and with fewer side effect. This is well within the scope of what can be obtained by immunotherapy. The occurrence of a pre-existing spontaneous immune response against a patient's tumour is the cornerstone of current cancer immunotherapy, on which the mode of action of CPIs rests. These responses are, by their nature, not under a physician's control.
– Therapeutic cancer vaccines represent a unique and complementary approach to mainstream tumour immunotherapy, i.e., CPIs, aiming to provide a new wave of cancer-specific T-cells in patients with various forms of cancer. Cancer vaccines may thereby supplement and reinforce pre-existing cancer immune responses and pave the way for synergy with any CPI and other cancer drugs designed to improve tumour immunity. Cancer vaccines are thus definitely part of the equation.
Shifting gears, what makes UV1 stand out among other types of cancer immunotherpies being developed?
– UV1 is standing out as a unique vaccine both by virtue of the expression of its target, h-TERT, which is expressed in over 90 per cent of all cancers, and by its history as a second-generation vaccine, building on 10 years of experience and treatment of over 1000 patients with the first-generation vaccine, GV1001. h-TERT is THE immortalising factor giving cancer cells unlimited power to grow. Tumours are notoriously unstable, and a moving target for therapy. h-TERT is present from the earliest stage of tumour development and throughout the life and evolution of a tumour in the patients. No other tumour target matches this property.
Finally, what are your expectations for UV1 and Ultimovacs as the company goes deeper into clinical development?
– I expect to see UV1 used in an increasing number of cancer indications, in combination with the currently used CPIs and with novel CPIs and other drugs that may amplify the generation of UV1 specific T-cells during vaccination and facilitate the function of UV1 specific T-cells within the tumour microenvironment. I expect that UV1 will be used in earlier phases of tumour development such as the neo-adjuvant setting. I also believe that we will later move into the prophylactic setting, starting with patients having a high risk of developing cancer, either by exposure to carcinogens such as asbestos or by genetic disposition, such as variants/mutations in the h-TERT gene or other inherited cancer disposing genes.
The content of BioStock's news and analyses is independent but the work of BioStock is to a certain degree financed by life science companies. The above article concerns a company from which BioStock has received financing.
Prenumerera på BioStocks nyhetsbrev