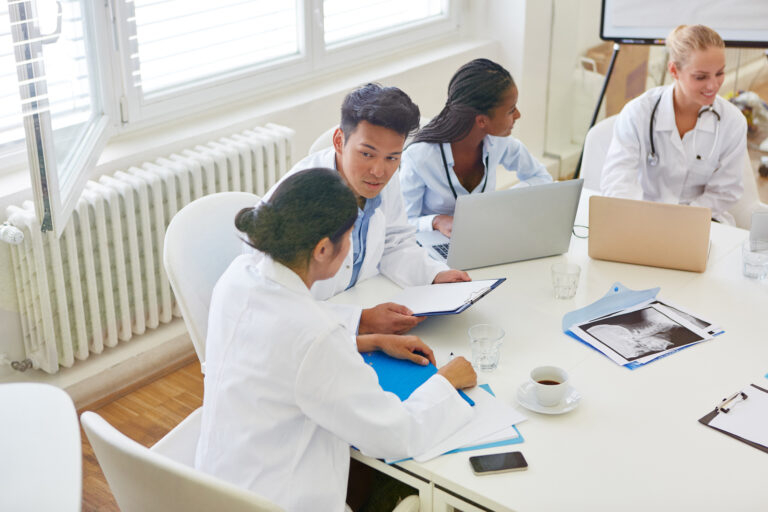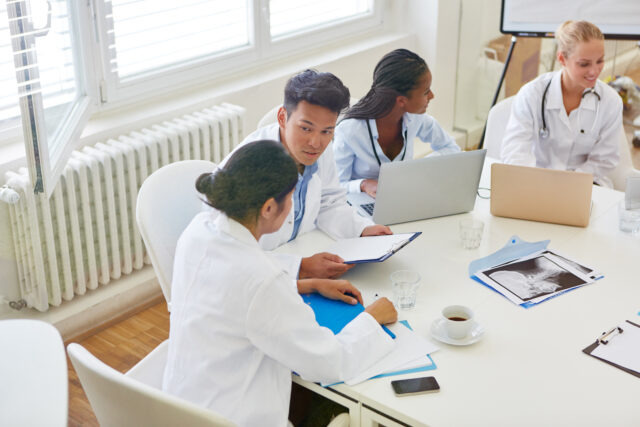 Abliva starts late-stage study with KL1333
Lund-based biotech Abliva's main goal for 2022 was to initiate clinical phase II studies with lead drug candidate KL1333. The company hit their target last week with the initiation of the FALCON study, a study designed with the potential to support registration of the drug for commercialisation. BioStock interviewed Abliva CEO Ellen Donnelly to learn more about this important study.
Lund-based Abliva focuses its development on treatments for primary mitochondrial diseases, a group of rare diseases in which the mitochondria do not work as they should. The conditions typically mean that patients must live with severe symptoms, such as difficulty moving and breathing, and in many cases the diseases lead to a shortened lifespan. Learn more about the disease here.
KL1333 has shown early signs of efficacy
The lead candidate KL1333 is being developed for the treatment of primary mitochondrial disease in adults, including MELAS-MIDD spectrum and similar conditions. The candidate, a modulator of central co-enzymes in the cell's energy metabolism, has demonstrated improvements in fatigue and muscle function in patients treated with a low dose of drug over 10 days of treatment. In the FALCON study, Abliva will work to confirm those early signs of efficacy.
After recommendations from the FDA to move the project from phase I directly to a study that can serve as a pivotal, or registrational study, much of Abliva's focus this year has been on preparing for that trial. After gaining Investigational New Drug approval for KL1333 in late 2021, UK regulators approved the FALCON study in the first quarter of 2022 and other EU regulators have followed suit.
First patient to be dosed in Q1
The FALCON study is a randomised, placebo-controlled and potentially registrational clinical phase II study of 120 – 180 patients suffering from mitochondrial DNA-related primary mitochondrial diseases. Abliva will assess the drug candidate´s safety and the ability of KL1333 to improve chronic fatigue and muscle weakness. Patients who successfully complete the 8-12 week screening period will be dosed twice daily for 12 months, with the first patient expected to be dosed in the first quarter of 2023.
The company has planned an interim analysis on the first 40 patients, the data from which is expected in late 2023 or early 2024. The interim results will provide some early insights into the success of the study and will also provide a final number for the total number of patients needed in the study.
BioStock reached out to Abliva's CEO Ellen Donnelly to get her thoughts on the recent milestone.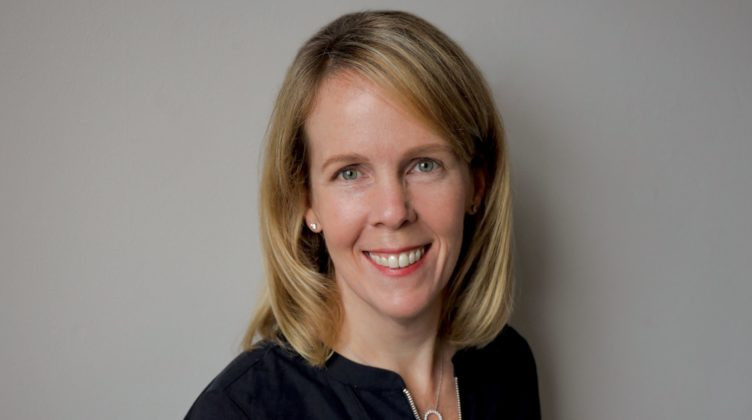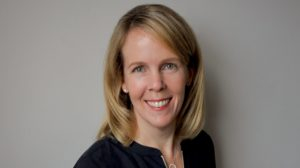 First and foremost, what does it mean to Abliva that you have now started this pivotal study with KL1333?
– The start of the FALCON study is clearly an important milestone for Abliva as we look to confirm the results we saw in our first patient study last year. The study start is also important for adult patients with primary mitochondrial disease who currently have no medicines to treat their disease.
Your study sites will now begin the screening process for the inclusion of patients to the study. Can you tell us more about what patients you are specifically looking to include?
– The patients we are targeting will be at least 18 years of age, have a genetically confirmed primary mitochondrial disease caused by mutations in mitochondrial DNA, and suffer from debilitating chronic fatigue and muscle weakness. Specific diseases that will be included include MELAS-MIDD and KSS-CPEO spectrum disorders as well as MERRF disease. The 8-12 week screening period is built in to ensure the patients have significant, measurable and consistent fatigue and lower extremity muscle weakness.
What interest have you seen so far from patients regarding being included in the study?
– In general, patients suffering from rare diseases are often willing to participate in clinical trials, especially when there are no treatment options available. Trials are very burdensome for patients, though, so we will facilitate the participation for the patients by offering home visits and home nurses as well as travel assistance to the clinical site.
– The clinical assessments to be used in the study have also been selected partially based on feedback from the patient community. In this field we are fortunate to be supported by a very strong 'mito' community of networked patient advocacy groups, who help educate patients about the importance of clinical studies and answer their questions. We have worked closely with these groups throughout the US and Europe and they have been instrumental over the past years in helping us connect with patients to ensure our program reflects their needs and abilities.
Your target is to have interim results late 2023 or early 2024. What can be said today about the expected total length of the study?
– The interim analysis will be performed after the completion of six (out of a total of twelve) months of dosing in 40 patients. The analysis will give us an indication whether the study will meet its primary endpoints and provide a final size for the study. Our current projections (based on recruitment projections from the clinical sites) estimate that the study could be completed by late 2025, with a possible market approval as early as the end of 2026. This, of course, is based on recruitment projections prior to study start, so we are expecting to confirm timelines once we have started dosing in patients.
The content of BioStock's news and analyses is independent but the work of BioStock is to a certain degree financed by life science companies. The above article concerns a company from which BioStock has received financing.
Prenumerera på BioStocks nyhetsbrev