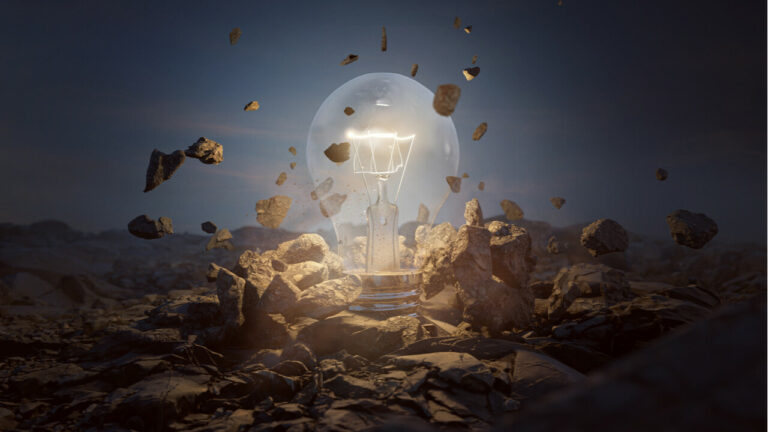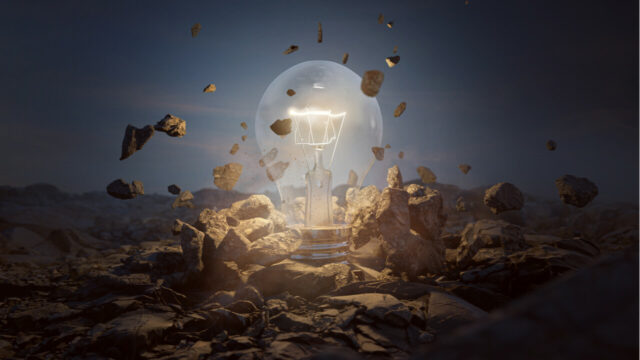 IBS treatment – a breakthrough around the corner?
Approximately one billion people worldwide live with IBS, a condition that often has a major impact on life. Despite this fact, effective drugs against the condition are lacking. In this article, we take a closer look at today's treatment options and new projects under development. Could we be close to a treatment breakthrough?

IBS (irritable bowel syndrome) is a functional bowel disorder and consists of a disturbance in both the motility and the sensation of the intestine, which causes pain and a change in bowel habits that can mean great suffering and reduced quality of life. Contributing factors mainly consist of stress and a disturbed gut-brain axis, intestinal infection and changes in microbiota.
With a disease prevalence of around 11 per cent, IBS is a more common disease than, for example, type 2-diabetes. More than 70 per cent of patients also report insufficient disease control, which is not surprising as today's pharmacological treatments focus on symptom relief – often with incomplete effect.
Read also: IBS – an undertreated condition
Today's treatment
Today, IBS is managed through a range of treatment strategies such as lifestyle changes, stress management and medication. Available drug treatments target specific symptoms, and the range is still limited.
The choice of treatment depends on the type of IBS the patient suffers from – constipation (IBS-C), increased intestinal transit and diarrhoea (IBS-D) or mixed-type (IBS-M).
IBS-C can be treated with bulking agents such as Inolaxol, or macrogol such as Movicol (laxative). However, these are associated with side effects such as pain and nausea.
IBS-D can be treated with loperamide, which has constipation as a common side effect. In IBS-D, the bile salt binder cholestyramine and the tricyclic antidepressant and pain reliever amitriptyline are also available options, the latter of which is associated with many side effects such as mood swings, heart issues, headaches, and dry mouth.• In the case of IBS-M, the treatment can be carried out through combinations of the mentioned medicines.
When IBS occurs in combination with SIBO (small intestinal bacterial overgrowth), rifaximin can be an alternative. However, long-term treatment is often required, which is a challenge as rifaximin is associated with the development of drug resistance. Today, rifaximin is approved in over 30 countries, including the USA for the treatment of IBS-D, traveller's diarrhoea and liver encephalopathy, but has not been granted subsidy in Sweden.
New treatments approaching
Thus, the above-mentioned drugs are associated with negative side effects, and do not fulfil the patient group's treatment needs. In other words, IBS patients thus constitute a large and undertreated target population.
The fact that several pieces of the puzzle regarding IBS disease pathology have recently been added, the possibilities of developing new treatments that target the underlying causes of the disease have improved. The hope – and the goal – is to reach better treatment outcomes that lead to fewer side effects.
Restoring dysbiosis
A company active in the field is Lund-based ImmuneBiotech. The company has developed GutMagnific, a combination of five strains of Lactobacillus. The product is the result of 20 years of research in immunology, microbiology and the brain-gut axis, and it works, among other things, by restoring dysbiosis – a key mechanism in IBS. The company was recognised in 2018 by the innovation authority Vinnova through a grant of just over SEK 0.6 million. The capital injection supported the company's market introduction of GutMagnific in 2019. However, since the company is privately owned and unlisted, there are no public sales figures for the product. ImmuneBiotech has previously announced its intention to list on Nasdaq First North no later than 2022 – however, it remains to be seen whether this will become a reality during the current market turmoil.
Another biotech company that wants to restore dysbiosis – with a specific focus on IBS-D – is Chinese TenNor Therapeutics. The company is developing the candidate TNP-2092, an antibiotic that is currently in phase I. Like the aforementioned rifaximin, TNP-2092 acts on the gastrointestinal (GI) tract specifically, with low systemic impact, but TenNor believes that the candidate is associated with a lower risk of resistance development.
In addition, according to the company, the molecule has a higher bactericidal effect by targeting both RNA polymerase, DNA gyrase and topoisomerase IV – instead of only RNA polymerase, as is the case with rifaximin. Thus, TenNor believes that TNP-2092 has the potential to improve the treatment of IBS-D and take part in the market for GI-specific antibiotics, which according to the company amounts to USD 5 billion.
Focus on serotonin
The Irish biopharmaceutical company Renexxion is instead focusing on IBS-C with its candidate Naronapride. The candidate is in clinical phase II within the indication but is also being developed within other GI conditions such as gastroparesis and chronic idiopathic constipation. Naronapride is a prokinetic agent which speeds up gastric emptying and intestinal transit, and works, among other things, through 5HT4 receptor stimulation – a type of serotonin receptor that is found, among other things, on the muscle cells of the GI tract. In IBS-C, low levels of serotonin signalling is one of the underlying disease mechanisms, contributing to impaired intestinal motility and constipation.
In 2018, Renexxion entered into a partnership with Chinese Sinovant Sciences which, through a license agreement, allows Sinovant to develop and commercialise Naronapride in China, Hong Kong, Macau and Taiwan. As late as autumn 2021, Renexxion also signed a license and collaboration agreement with German pharma company Dr. Falk Pharma, which specialises in GI and metabolic diseases, including IBS. The agreement means that Dr. Falk Pharma will be responsible for the candidate's late-stage development – with an initial focus on gastroparesis – in Europe, the Central Asian Republics and parts of Australasia.
A shift in treatment?
The IBS projects in question differ from current treatment strategies by curbing underlying disease mechanisms, rather than simply alleviating symptoms. The shift in focus gives rise to a renewed hope for breakthroughs in the treatment of IBS in the future.
However, the number of projects aimed at treating IBS is relatively small, which may have to do with the knowledge gaps regarding disease pathology that have long existed. Another reason may be the fact that IBS is neither considered a serious disease requiring major interventions, nor affects life expectancy – which limits the prospects for high pricing.
However, the low level of activity means limited competition. Additionally, in combination with the market size, there is still much to be gained for the one that manages to get all the way to market launch. When this will happen, and who will succeed, remains to be seen.
Prenumerera på BioStocks nyhetsbrev