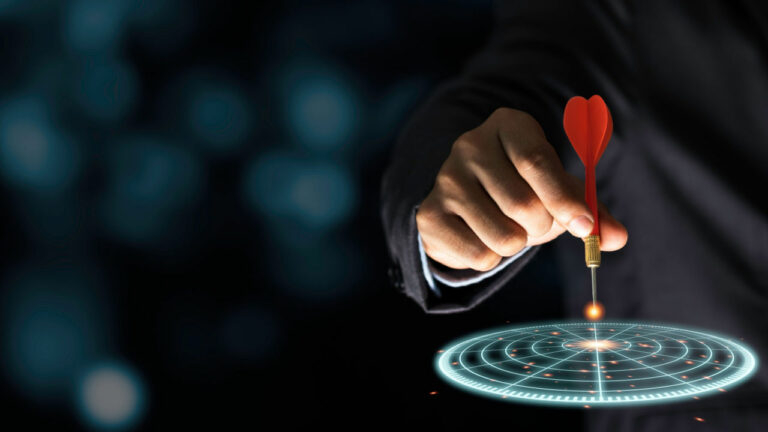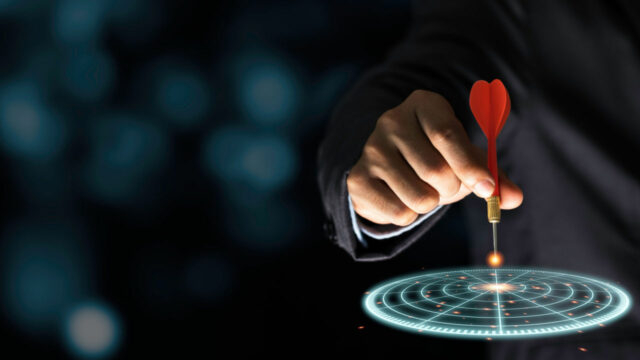 Evaxion comments on new strategic focus
Now that Per Norlén has taken over as CEO of Evaxion Biotech, the Danish immuno-oncology company has announced a shift in strategic focus aimed at channeling the company's resources into its lead clinical assets within personalised cancer immunotherapy. Meanwhile, the infectious disease programmes will be developed in partnerships rather than brought into clinical development by Evaxion. BioStock got in touch with the new CEO to learn more about their plans.
Since its founding, Evaxion Biotech has gone from being an under-the-radar start-up to becoming a clinical stage biotech company leading the development of tailored cancer immunotherapies, individually designed for each patient. The company uses AI platforms to develop its drug candidates, which include not only novel cancer immunotherapies, but also vaccines against infectious diseases.
The immunotherapy candidates, EVX-01 and 02/03, developed through Evaxion's PIONEER AI platform, are leading the way in Evaxion's portfolio, with EVX-01 and 02 currently in clinical development. Meanwhile, the vaccine candidates against bacterial infections, EVX-B1 and EVX-B2, developed through the EDEN AI platform, as well as the viral vaccine candidate EVX-V1, developed through the RAVEN platform, are in the early stages of development
A more detailed look at the company's pipeline can be found here.
Change in leadership
With things moving in the right direction for Evaxion, in August the company's Board appointed industry veteran Per Norlén as new CEO, succeeding Lars Staal Wegner, who spearheaded Evaxion for 10 years. The change in leadership reflects Evaxion successfully reaching a certain maturity in its clinical development with the cancer immunotherapy candidates and a greater focus on business development.
Read more about Evaxion's change in leadership here.
Out-licensing opportunities
Lead candidate EVX-01 has entered phase IIb in unresectable or metastatic melanoma and patient enrolment has begun. Meanwhile, DNA-based immunotherapy candidate EVX-02 is progressing as planned in the adjuvant melanoma phase I/IIa trial, and DNA-vaccine EVX-03, which builds on EVX-02, is still in preclinical stage but could speed through to proof-of-concept if EVX-02 data is positive. Data readouts from the EVX-02 project is currently expected by mid-2023.
This means out-licensing opportunities are quickly approaching, so the company, now led by Norlén, has decided to refocus its development strategy to put more energy and resources into its cancer therapy programmes.
CEO comments
To learn more, BioStock reached out to Evaxion's new CEO Per Norlén.
Per, could you go deeper into the rationale behind Evaxion´s new strategic focus?
– Sure. And it is in fact more of an increased focus on our key oncology assets rather than a change in direction. We already had a strong focus on our clinical programmes, but combined with an ambition to move our promising infectious disease vaccines forward into the clinic. Given that we are a relatively small company, currently about 70 people in total, there are limits to the number of opportunities that can be pursued in parallel. So, in short, we will continue to advance our ongoing and upcoming clinical programmes for personal cancer immunotherapy, with the aim to partner upon strong clinical data, while some of our assets within our infectious disease portfolio may be more effectively developed if we bring in a partner already at the pre-clinical stage. One example is our Staphylococcus Aureus vaccine, which builds on novel targets discovered using our AI platform. Such a vaccine might solve a major global health threat, that of antibiotic-resistant staphylococcus infections, and we already see much interest from potential partners.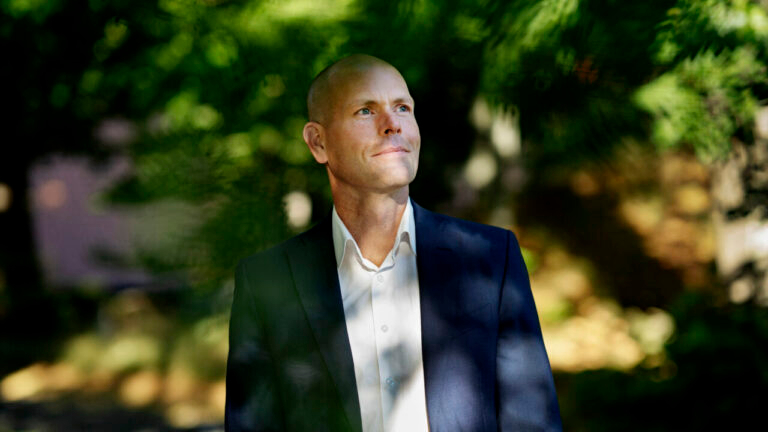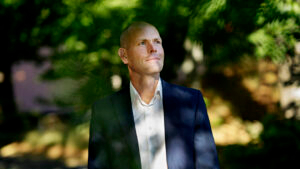 Will this strategic shift lead to structural changes in the company?
– No, not at all. There will be an increased focus, meaning that our prioritised projects will get more resources, while other activities might get less. And if we need to bring in additional resources to advance our key assets, that is what we will do.
How will data from the EVX-02 phase I/IIa trial affect the development of EVX-03?
– A lot. Because EVX-02 and EVX-03 build on the same framework, EVX-03 is basically EVX-02 armed with an additional immune-activating entity. We, therefore, believe that EVX-03 has the potential to be even more effective. A great advantage being that the safety profile is likely to be very similar, if not identical, for the two products. So, there is an opportunity to use the safety readout from EVX-02 and include it in the EVX-03 documentation to swiftly move EVX-03 from phase I to phase II.
Finally, what will become of the infectious disease projects?
– Our AI platforms for infectious diseases keep generating novel targets that can be used to generate more effective vaccines. We may not have the bandwidth to pursue all these targets ourselves, but we believe that we can continue to build the infectious disease portfolio through collaborations and through preclinical-stage partnering.
The content of BioStock's news and analyses is independent but the work of BioStock is to a certain degree financed by life science companies. The above article concerns a company from which BioStock has received financing.
Prenumerera på BioStocks nyhetsbrev