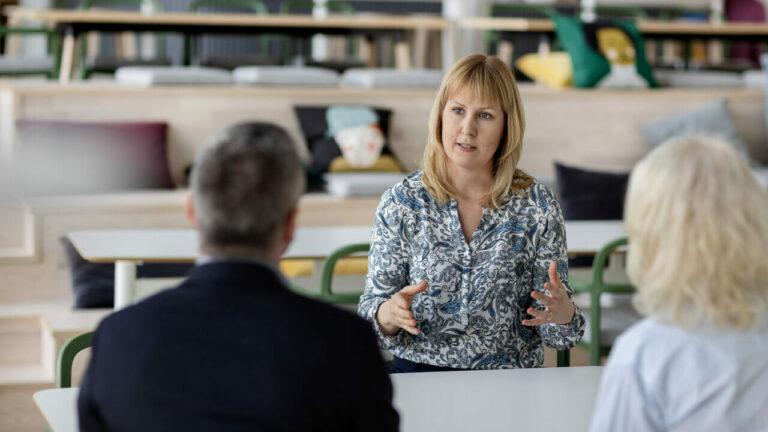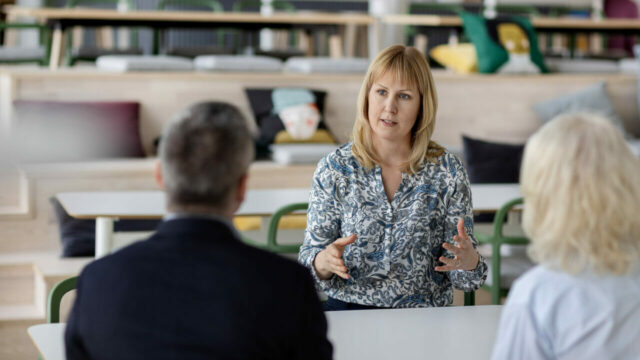 Umeå Biotech Incubator sees opportunities despite the market climate
Umeå Biotech Incubator has been helping companies develop their life science business ideas since 2003. They are now levelling up by welcoming international companies to their coaching program. BioStock talked to the incubator's CEO, Jennie Ekbeck, about the plans for the future and how Sweden can position itself internationally when the investment climate becomes tougher.
Umeå Biotech Incubator has been ranked as one of Europe's best life science incubators and was named Europe's most innovative incubator in biotechnology by Global Health and Pharma Magazine in 2021. The incubator supports and educates entrepreneurs in life science and works to reduce the distance between academia, medicine and business.
The cluster of life science companies that has emerged in Umeå has a close connection to the city's university, according to Jennie Ekbeck, CEO of Umeå Biotech Incubator.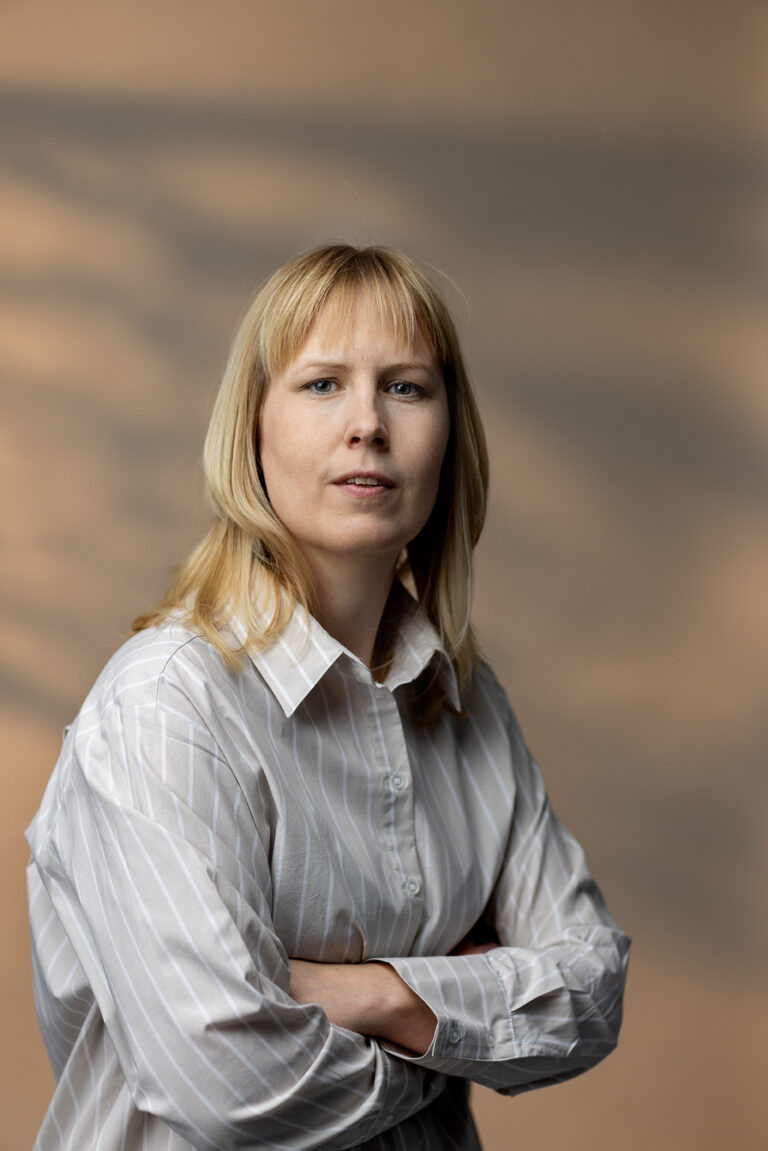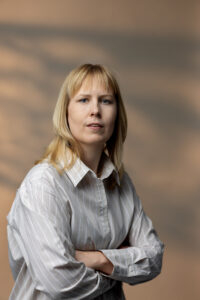 "The university conducts excellent research and is strong within preclinical research. The first version of cloning technology arrived here early in the 1980s and has developed strongly here. AstraZeneca acquired the company Symbiocom to build up its molecular biology expertise, when they later relocated operations to Mölndal, much of the expertise remained in Umeå," says Jennie Ekbeck.
AstraZeneca has also manufactured pills in Umeå. Cytiva has a factory here that manufactures medical equipment for, for example, biological drugs. APL conducts pharmaceutical development and Nordic Biomarker, which recently received the government's award for export success of the year, is based in Umeå.
"It's just some of the businesses that are here, the breadth is great and it just keeps growing".
Welcomes international companies remotely
In Umeå Biotech Incubator's pre-incubator program, startups get help to identify what the needs are like for their innovation and what the market looks like for the innovation.
Umeå Biotech Incubator is now going international when they welcome companies from other countries to the coaching program. They have previously received inquiries from abroad but did not know how to take on the challenge of arranging residence permits. When the pandemic enabled remote work in a new way, the idea to also coach companies remotely began to take shape.
"We thought we can give it a go. The goal is to help companies identify whether their business idea is commercially sustainable or not. We will receive payment from the international companies since it is not part of our mission."
The idea is that this will generate attention for the incubator, but also attention for Sweden and the Nordic region.
"We believe it will have a ripple effect and increase interest in establishing businesses here."
The first pilot project that is now underway includes six companies from all over the world who will test how their idea measures up. The next program will begin as early as spring 2023.
Great growth in the area
The number of jobs in Umeå within life science increased by 17 per cent per year during the period 2017-2021 and the companies' sales rose by 13 per cent per year. Turnover for the cluster in 2017 was 200 million SEK and in 2021 turnover landed at 600 million SEK.
"By 2030, the cluster's turnover is expected to reach 1.5 billion SEK. And in these numbers, we only count the companies that are headquartered here."
Jennie Ekbeck notes that there are also several companies that operate and have many employees on-site in Umeå, but have their head office elsewhere, which means that they are not included in the statistics.
"There is a lot of growth here. We often hear from people who come here that we have a strong settler spirit. It is great for us to hear that because we are the smallest cluster in the industry in Sweden, but we are the one growing the most relative to our size."
Investing in women
Jennie Ekbeck believes that Umeå municipality's goal of attracting women to the city has been positive for the cluster.
"It is a stated strategy to build a city for women. It is in line with our strategies, life science is already an industry with many women and we also want to work for more women in higher positions."
A tougher economy could benefit Sweden
According to Jennie Ekbeck, the worsened business climate does not have to be negative for the Swedish life science sector.
"If you think about the tale of the tortoise and the hare, life science is the turtle who struggles on. During the Lehman Brothers crash, the largest listing on the New York stock exchange was a life science company with a Swedish founder. It is not impossible to raise capital during a recession, the competition is just greater."
With the new interest rate climate, it is important for the companies to present an interesting investment proposal to attract capital.
"Sweden has an advantage here. We are an extremely cost-effective which should make international investors even more interested in us. In the US, companies take in ten times more capital than in Sweden. Everything is more expensive there, from staff to premises.. We have high taxes here, but a society that takes care of the personnel in a different way, which ultimately makes it cheaper to bring in staff and develop companies. Now we can use the ability to deliver results with less resources."
Growing interest in Sweden is already noticeable
In September, SwedenBIO arranged the Nordic Life Science Days (NLS) in Malmö, the largest life science partnering conference in the Nordics. Jennie Ekbeck attended and noted that the growing interest in Sweden has already started.
"There have probably never been as many international investors in NLS as there were now."
Jennie Ekbeck hopes that investors in the new market situation will take a holistic approach to their investments.
"In Europe, we have a tendency to spoon-feed companies without making sure they have enough money to reach the next step. Financing 80 per cent of the activities required to reach the next step is very risky, if the company does not manage to raise complementing capital, the investment could be completely wasted. Then it is better to make sure that the company reaches all the way."
Interviews from NLS-days with, among others, Jennie Ekbeck can be seen here.
Prenumerera på BioStocks nyhetsbrev