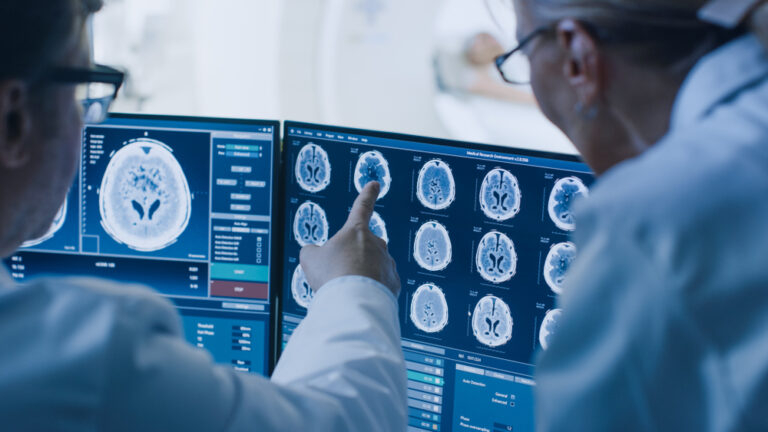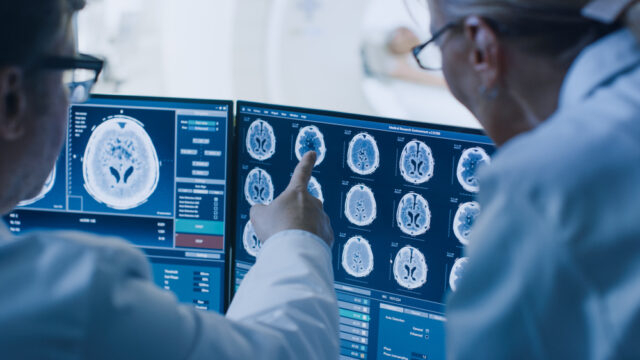 BrainCool's thrombectomy data presented at NeuroRad 2022
Earlier this year, BrainCool communicated safety and feasibility data from a clinical study on early brain cooling of 22 stroke patients treated with thrombectomy using the company's products RhinoChill and BrainCool System. Last week, the EU-funded study Cottis 1 was presented at the scientific meeting NeuroRad 2022 in Germany after a three-month survival follow-up, the standard measure in stroke studies. According to BrainCool's CEO Martin Waleij, the results are a strong signal that the technology is working, and the next step in the EU-funded project will now be a randomised pivotal clinical trial.
BrainCool has developed products for early, rapid, and continuous medical cooling (hypothermia) and temperature regulation for the treatment of stroke and sudden cardiac arrest. With RhinoChill – a portable, battery-powered and non-invasive product – this early and rapid cooling can be obtained, followed by continuous cooling with the BrainCool System (marketed as IQool System in the US). The product combination constitutes BrainCool's BrainCelltreatment concept.
After a confirmed stroke, where a blood clot that obstructs the brain's blood flow has been removed by a thrombectomy – the mechanical removal of the blood clot – permanent damage can still occur when blood flow returns to the brain – so-called reperfusion injuries.
BrainCool's goal with the BrainCell concept is thus to cool down the specific brain tissue before the reflux occurs to reduce the impact of these injuries.
Hypothermia in combination with thrombectomy
Since recent studies in cardiac arrest patients have indicated that early hypothermia can prevent reperfusion injuries,BrainCool initiated a clinical development programme with the University Hospital of Freiburg in 2021, after receiving EU funding of 3 million Euro. The purpose of the studies Cottis 1 and Cottis 2 (Combination of Targeted temperature management and Thrombectomy after acute Ischemic Stroke) is to measure clinical benefits of combining the BrainCell concept with thrombectomy and compare them to today's standard treatment.
On May 16 this year, the company communicated data showing that the primary outcome threshold for safety and feasibility, as well as measurement of cooling times, had been achieved without side effects.
According to BrainCool, the data indicate that the BrainCell treatment entails a doubling of the number of patients who survive with good neurological function already at discharge from hospital. However, this study was not designed to measure survival but is a preparation for the larger upcoming randomised pivotal clinical study Cottis 2.
Presentation at NeuroRad 2022
Last Friday, the study results from Cottis 1 were presented at NeuroRad 2022 under the interventional radiology section, as part of the 57th annual meeting of the German Scientific Organization in Neuroradiology, Die Deutsche Gesellschaft für Neurologie, a non-profit medical organisation with the stated goal of improving neurological patient care in Germany.
The presentation focused on three months survival as an endpoint, with good or complete neurological function.
The Modified Rankin Scale (mRS) assesses disability in patients who have suffered a stroke. A score of 0 is no disability, 5 is disability requiring constant care, while 6 is death.
The results showed that 73 per cent of patients survived with mRS 0–2 after 3 months (good neurological function). 50 per cent of patients survived with mRS 0–1 after 3 months (complete neurological function).
As a next step, the Cottis 1 study results will be published. Meanwhile, the company is awaiting news of Cottis 2 approval by the German Medicines Agency, a study whose goal is to create good clinical evidence for the concept, which BrainCool hopes can form the basis for the establishment of new guidelines in the area.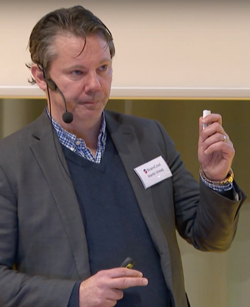 Martin Waleij, CEO of BrainCool, commented on these results in a press release:
"The results already now give a strong signal that early cooling reduces reperfusion damage to the brain. Although the study is only a feasibility study with the aim of providing input for Cottis 2, the results strongly suggest that our concept can greatly benefit stroke patients. The results for patients with complete neurological function are, if possible, even more interesting, if excluding the six patients who were already on mRS 2 before their stroke, when in fact 11 out of 16 patients (68 per cent) had no severe disability after their stroke."
Great need for thrombectomy without reperfusion injuries
The case for using thrombectomy is strong, but according to the global organisation Mission Thrombectomy 2020+, only 10 per cent of all stroke patients receive the treatment. Therefore, the goal for 2020+ is to increase the number of patients receiving thrombectomy, although this may mean that the number of people affected by reperfusion injuries increases.
This is where BrainCool's braincell concept comes into play, with the goal of being able to quickly cool down the brain's temperature before reflux to reduce these injuries.
This is also a strong contributing factor for thrombectomy being a priority area for BrainCool. In fact, in addition to the Cottis studies, the company also plans to initiate another EU-funded project called Cucumber. CEO Martin Waleij commented on this study in a BioStock interview from September 7:
"The EU-project Cucumber is a combination treatment where TTM and thrombectomy are central parts. We plan to start a randomised pivotal trial this fall, led by researchers at the Freiburg University Hospital. We have secured funding for this project, which also includes industrialisation processes and regulatory underpinnings for the new MDR system."
Read the interview here (in Swedish).
FDA
Approval
for
Cooral
System
On Sunday, October 16, BrainCool announced that the company has received market approval from the U.S FDA for the company's product Cooral System to counteract chemotherapy–induced oral mucositis, a serious side effect of cancer treatment. BioStock will get back with an interview with CEO Martin Waleij.
The content of BioStock's news and analyses is independent but the work of BioStock is to a certain degree financed by life science companies. The above article concerns a company from which BioStock has received financing.
Prenumerera på BioStocks nyhetsbrev