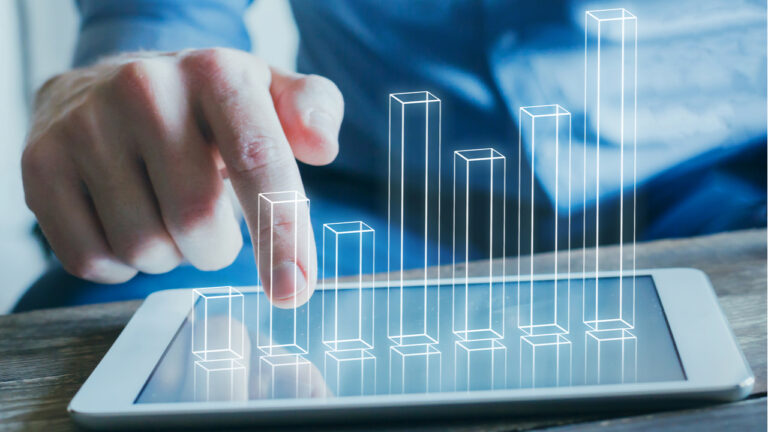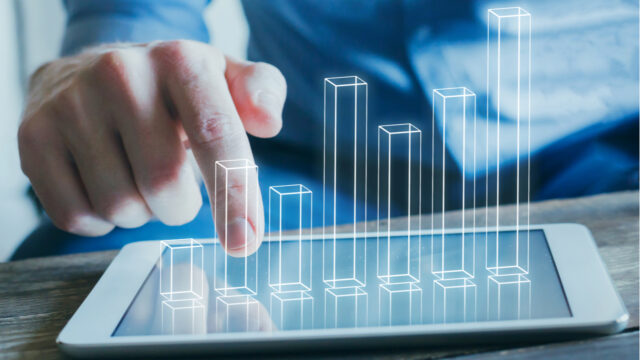 PolarCool's CEO sees increased demand for PolarCap
In an effort to bring its concussion treatment device to new markets around Europe, PolarCool has recently reached key agreements in Germany, the UK, and Finland. The company's CEO Erik Andersson believes their business strategy will hasten their journey towards break-even. Read the full Q&A below.
PolarCool is striving to bring relief to athletes across the globe who risk cutting their careers short because of concussions.
Early-stage cooling in the acute phase of injury has been shown to be critical in alleviating the short- and long-term effects of concussions and PolarCap does this by applying non-invasive, surface cooling technology. The device is easy to use, deploys quickly and delivers highly efficient cooling immediately after injury. Watch a video describing the device here.
Gaining attention within several top sports leagues
PolarCap is currently available at all Swedish Hockey League (SHL) arenas after the league renewed its agreement with PolarCool last year.
The agreement with the SHL is one of many struck by the Lund-based medical device company over the last two years. In fact, as already covered by BioStock, PolarCool has been able to sign deals with several professional teams in top sports leagues around Europe, including ice-hockey, football and rugby, and the deals reflect a robust marketing strategy for market expansion.
Progress for PolarCool since summer
In the last two months alone, PolarCool has struck three strategic deals. The first came this summer with German Bundesliga football team TSG Hoffenheim. This agreement comes as a further step for the company in the German market.
The second deal is with the United Rugby Championship team, Scarlets Rugby, and represents the first Rugby deal in the UK. Additionally in rugby, PolarCool already has contracts with Rugby teams in the French top league, the Top 14.
Last, but not least, this week PolarCool made its first breakthrough in Finland signing an agreement with the Finnish hockey club KalPa. The club plays in the Finnish top league, the Liiga, and will use the PolarCap from the beginning of this season for an initial trial period, with the option to continue with a two-year commercial agreement after the evaluation.
KalPa's CEO Toni Saksman comments:
»As a club, we are looking forward to including the PolarCap System in our routines around concussions. Working with and against the problems of head injuries is important to us and our players in KalPa. I hope that this is the start of a long-term collaboration with PolarCool.«
PolarCool's business model presented by CEO Erik Andersson
BioStock reached out to PolarCool's CEO Erik Andersson to learn more about the company's business model and what is in store for PolarCool as sales continue to increase.
Can you talk about about PolarCool's current situation and what your focus is right now?
– We are now focusing on sales and market establishment within the EU, which is the market where we have so far been approved as a medical device. We have focused on top leagues and teams resulting in contracts in six European countries.
– Apart from individual clubs, we are putting much effort into establishing partnerships with the leagues and governing bodies and see a great interest at that level.
What sports are PolarCool prioritising?
– We are of course devoting focus to ice hockey where we now have a strong reference thanks to our SHL partnership. We have seen an interest from teams in the lower divisions in Sweden where we already have some agreements and expect more. We also have agreements with ice hockey clubs in the top leagues in Germany and Switzerland and are aiming to expand into the rest of Europe. In addition to ice hockey, we invest heavily in rugby, but also football and handball where we have entered into agreements with a number of clubs in the UK, France, Germany and Denmark.
How do you market the product?
– It's normally a two-step process. The sell-in starts with the medical decision-makers at the clubs; this can be a long process, but we generally see a lot of interest from this approach. After that, it is important to convince the commercial management and, in this aspect, we now have calculations that show the financial benefits for the clubs. These calculations are based on the demonstrated clinical effects from a 5-year study in Swedish hockey and show that on average a club in the SHL will reduce their concussion injury cost by 300 000 SEK from players returning to play faster after using PolarCap. In sports such as rugby which has very frequent concussions, or football with high wages, the injury cost savings are often far greater.
– Also, interestingly, in Switzerland we have an agreement with Davos ice hockey club where the club's insurance company pays the full cost of the system, as they expect that the savings from avoiding long and expensive treatments to make up for the cost of the system. This is, of course, a very interesting avenue for PolarCool, and we expect that other insurance companies will soon realise the benefits and we are now making such contacts.
– I would also like to point out that in the 5-year study with PolarCap containing around 130 concussions, all players treated with PolarCap were back to play within a month, yet in the group who did not receive the cooling treatment, around 25 per cent were still not back after 30 days. About 10 per cent were still absent after 100 days and 7 per cent were not back after 300 days! Those are terrible numbers! Moreover, as it stands today, four of these players will most likely never return to play!
– We are convinced that, as awareness grows, PolarCap will be the obvious choice for all sports that potentially involve frequent concussions.
When will the 5-year study you refer to be published?
– A 3-year study has already been published and we expect that the 5-year study, which significantly strengthens the results from the 3-year study, will be published shortly.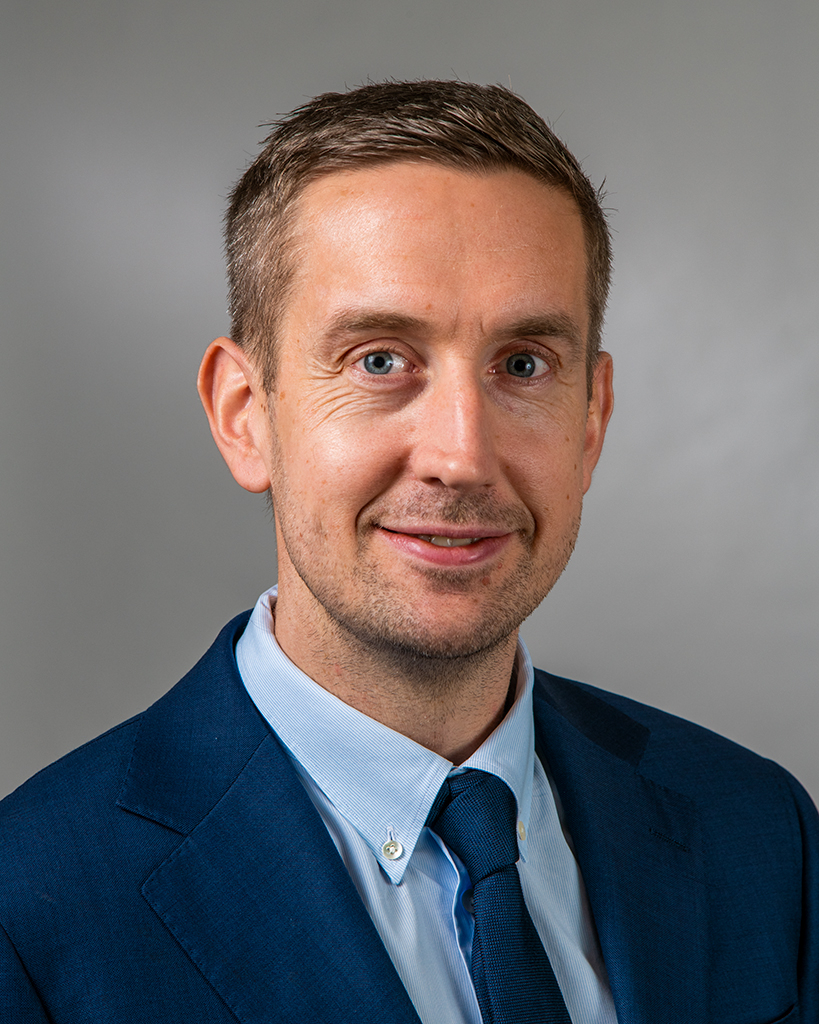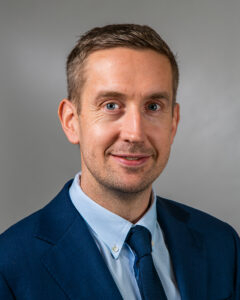 What does your business model look like?
– PolarCool rents out the PolarCap Systems with agreements normally for 2-3 years. We expect to a very large extent, that agreements will be renewed, and this will mean annual recurring revenue for each system we get on the market.
– It should be noted that the PolarCap System is CE-marked as a Medical Device Class IIa according to EU regulations. With our rental model we thereby also maintain the needed control of the devices for post market surveillance, effectiveness, etc.
– In addition to the rental of the systems, we also sell consumables such as the cooling headcap, coolant, transport bag, etc., which we expect will amount to 10-15 per cent of the rental value.
When will the revenue come from the contracts that you won in Q2?
– The vast majority of the agreements we have signed start in connection with the beginning of the season, with the rent being paid annually in advance. Most of our priority markets' seasons start in August/September, so the revenue for the agreements which you refer to will come in Q3. We currently have more than 30 systems on the market, most of which are invoiced during Q3.
How do you explain the increase in costs in Q2?
– A major cost is that PolarCool pays BrainCool 2 million SEK during the year to, among other things, run our QA system including the ongoing FDA application. However, we already have our own QA organisation in place and, as communicated recently, now have received a timetable from our Notified Body, Intertek, for the process to get our own QA-system certified. With this received information from Intertek we now expect to be able to obtain our own MDR certification in the autumn of 2023 and then avoid the cost related to BrainCool.
– Since April, we have also strengthened the organisation with a Head of Sports Marketing, Jamie Bache, which is an additional cost, but his efforts have vastly increased our international marketing reach and resulted in a number of contracts already.
– For a small company like PolarCool, the one-off costs both in regard to the completed successful share issues, as well as costs related to the company's renewed web-profile, marketing material and PR were significant in relation to other costs in Q2.
– It can also be noted that we have 60 systems that will be delivered in the next 3 months where we have paid 75 per cent up-front. This has, of course, had an impact on our cash position, but as these new systems are contracted it will have a positive effect on the liquidity.
How do you envision the future for PolaCool?
– PolarCool is in an exciting situation where we can focus on sales. The company has invested a lot of time into marketing, in particular to sports medical professionals as mentioned earlier, a process that is time consuming. However, as more and more of the medical teams are convinced, our expectation is that these successes will shorten future processes and speed up our journey towards break-even and beyond.
You say that sales are a priority but will the company continue with clinical studies?
– Definitely. We already have an ongoing clinical study in boxing funded by the EU's EuroStars programme that is being conducted under the leadership of Professor Niklas Marklund, who was also responsible for the SHL study. It was started over two years ago but has been delayed due to the pandemic. It will finally be possible to resume the study this September.
– We also have an ongoing grant application for a clinical study on Whiplash to be led by Doctor Bo-Christer Bertilsson at Karolinska Institutet. The aim is to be able to start this in Q2, 2023.
– Additionally, we have initiated a socio-economic study that will look at the savings for society at large from the use of PolarCap, e.g., reduced absence from work, lower treatment cost, decreased human suffering, etc. It is led by Professor Lars Lindholm at Umeå University and is expected to be completed in mid-2023.
The content of BioStock's news and analyses is independent but the work of BioStock is to a certain degree financed by life science companies. The above article concerns a company from which BioStock has received financing.
Prenumerera på BioStocks nyhetsbrev