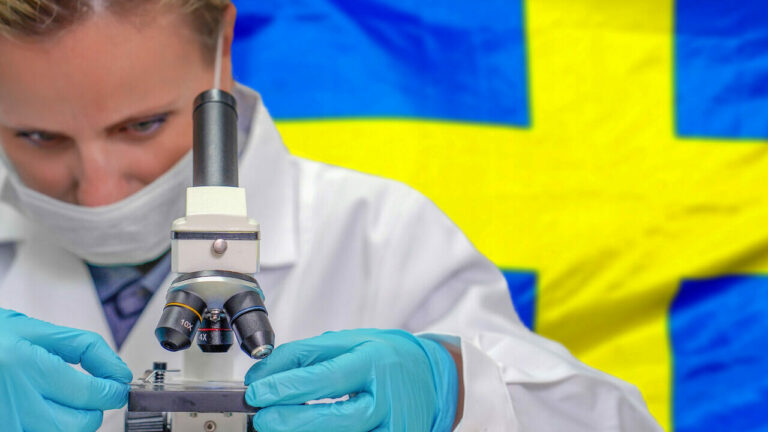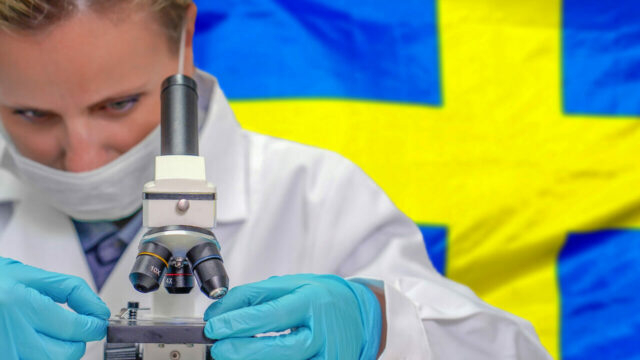 Pharmaceuticals increasingly important for Swedish economy
Life science has become an important industry for the Swedish economy. In the first half of 2022 alone, Swedish pharmaceutical exports amounted to approximately 70 billion SEK, an uptick of almost 40 per cent compared to the first half of 2021. Despite an increasingly uncertain economic landscape, the pharmaceutical industry is one of the few sectors for which stakeholders believe in continued growth.
Swedish pharmaceutical exports amounted to approximately 70 billion SEK during the first half of the year. At the same time, when imports totalled 31.5 billion SEK, the pharmaceutical industry contributed 38.5 billion SEK to Sweden's total net trade, which nevertheless resulted in a deficit of 3 billion SEK.
Peter Leander, head of communications at LiF, the trade association for the research-based pharmaceutical industry in Sweden, commented the figures in a press release:
»I see two clear and positive reasons why Sweden's pharmaceutical exports are increasing. Firstly, increased exports of medicines are a sign that many countries are investing more in healthcare, which in the long run leads to improved public health. The second reason is that international pharmaceutical companies choose to invest in Swedish manufacturing facilities, which is proof that Sweden is a competitive place when it comes to, among other things, technical competence and highly qualified employees.«
The importance of clusters
A large part of Sweden's success in life science is the emergence of industry clusters and innovation hubs for start-ups. Learn more.
»In Sweden, we are and have been incredibly good at stimulating innovations and creating breadth in the field. An important strength is that we have created good conditions for clusters« — Johan Järte, Managing Director at IML, a Swedish life science organisation
Stockholm and the Öresund region lead the way
An example of this is Region Stockholm's ambition to become one of the world's five leading regions in life science by 2025. Recently, a new life science office was opened with a focus on supporting the companies in the region. Martin Tegnér, head of the office, told BioStock that the capital already stands out internationally as an interdisciplinary knowledge hub, but that a more active job is required to create conditions and counteract entry barriers for continued expansion. Learn more.
Also, in Medicon Valley, the name for the life science region around Öresund has grown rapidly and is today one of Europe's largest life science clusters. Region Skåne has about 450 private life science companies that together employ 7 500 people. On the Danish side of the strait, there are over 700 life science companies with a total of 58 000 employees. Learn more.
Petter Hartman, CEO of Medicon Village Innovation in Lund, believes that the innovation system in Skåne is very strong as universities, incubators and research parks have created a favourable environment for entrepreneurship in the sector. Despite today's uncertain economic situation, he believes in continued growth in the sector:
»We have seen that an environment in which companies that are close to the research, potential partners and financiers provides a greater survival rate, which means that we are quite well equipped for a period of greater economic uncertainty.«
Sweden – the hottest pharmaceuticals market in Europe
Earlier this year, BioStock reported that life science is one of Sweden's most important industries, with a rapid growth rate and a high degree of innovation. In July, Adam Kostyál, Senior Vice President of Listing Services Europe at Nasdaq, told our readers that the Swedish market is the most active for life science in all of Europe right now. Learn more.
In addition to the increasing importance of Sweden's exports, the life science sector also contributes to improving the population's health and quality of life and further developing the country as a leading knowledge nation.
With strong export figures, new initiatives and an active market, Sweden's life science sector has good prospects to continue to stand out positively in the future.
Prenumerera på BioStocks nyhetsbrev