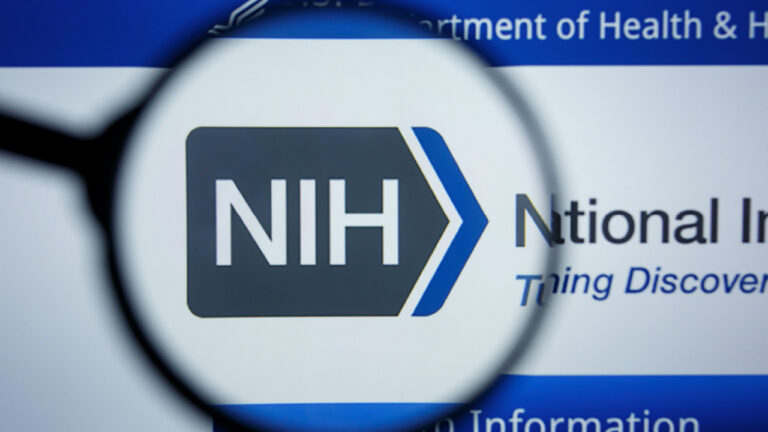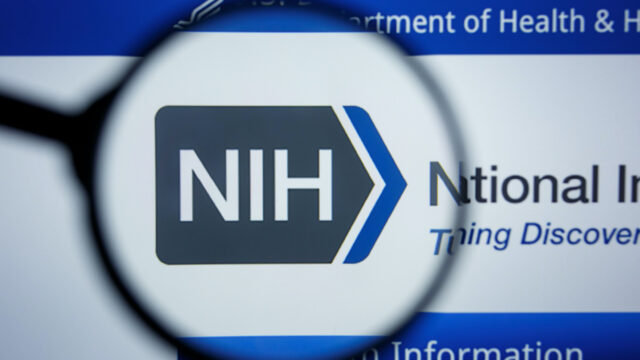 Evaxion receives NIH grant for gonorrhoea vaccine
Things continue to move in the right direction for Evaxion Biotech. During 2022, the company has reached several key milestones, including the expanded DNA oncology vaccine programme into non-small cell lung cancer. Now, Evaxion and its partner in Massachusetts, UMass Chan Medical School, announces, that they have received a grant from the U.S. National Institutes of Health for the development of a gonorrhoea vaccine candidate.
Evaxion Biotech uses artificial intelligence (AI) technology to generate predictive models to identify and develop unique immunotherapies for patients. Through this technology, the company has generated a broad pipeline of candidate immunotherapies that addresses two of the most significant unmet medical needs worldwide – cancer and infectious diseases. Read more about the company's pipeline and vision here.
Within Evaxion's PIONEER AI platform, which is geared toward generating novel cancer immunotherapies, there are two candidates in clinical development: EVX-01, targeting metastatic melanoma, and EVX-02, targeting resectable melanoma, where the company has recently announced the successful production of personalised cancer immunotherapies. During Q2, the company took a key step to expand its pipeline when choosing non-small cell lung cancer (NSCLC) as a new target indication for the third candidate in the platform, EVX-03.
The encouraging preclinical results with EVX-03, indicating the candidate's anti-tumour properties, led Evaxion to advance EVX-03 to a clinical phase I/IIa study in the new indication, and regulatory filing for the study is expected in H2 of this year. Read more here.
Additional bacterial target
Another major milestone for Evaxion during the second quarter was the identification of gonorrhoea as its second bacterial target for treatment through the discovery project EVX-B2. This project stems from the EDEN AI platform, which is used to identify novel, highly efficacious B-cell antigens to be included in pathogen-specific prophylactic vaccines against bacteria. The first target stemming from EDEN is staphylococcus aureus, developed in the EVX-B1project. This includes the highly antibiotic resistant MRSA.
Gonorrhoea is a sexually transmitted disease (STD) that has quickly developed resistance to antibiotics. According to the US CDC, gonorrhoea is one of the world's five most urgent antibiotic resistance threats. Every year in the US alone, there are 1.14 million new infections, including 550 000 estimated drug-resistant infections, leading to annual direct medical costs of approximately 133.4 million USD.
Gonorrhoea can result in ectopic pregnancy, infertility, and life-threatening sepsis infection. Furthermore, gonorrhoea can increase the risk of contracting and transmitting HIV 5-fold.
In preclinical studies, Evaxion's vaccine candidate has demonstrated protection against infection and, according to the company, holds great promise for future development and the patients in need.
NIH grant from National Institutes of Health
Last week, Evaxion announced that the Company, in collaboration with UMass Chan Medical School had received a grant from the U.S. National Institutes of Health (NIH) for the development of the gonorrhoea vaccine candidate. The NIH grant intends to use DNA and mRNA vaccine delivery platforms to deliver Evaxion's lead vaccine candidates, in addition to UMass Chan's vaccine candidate.
In a comment on the news, Birgitte Rønø, Chief Scientific Officer at Evaxion, stated that the scientific collaboration with UMass Chan and the grant from NIH substantiate Evaxion's capabilities within AI-based vaccine design and allow the company to fast-track the development of a gonorrhoea vaccine candidate.
"We are grateful for the NIH grant to secure further development of the vaccine candidate in collaboration with the talented and knowledgeable scientists at UMass Chan, an academic world leader in the field of infectious diseases. We see an attractive market opportunity for this candidate and a major unmet medical need. As gonorrhoea is one of the world's most urgent antibiotic resistance threats with no vaccine available, the development of a safe and efficacious vaccine for the prevention of gonorrhoea infections is critical."
Sanjay Ram, MD, professor of medicine at UMass Chan, added:
"We are pleased to be working with Evaxion on this vaccine and are very encouraged by the promising data from Evaxion's AI platform. The emergence of multidrug-resistant gonococcal strains worldwide has severely limited treatment options. With this collaborative project, we hope to develop a vaccine that addresses this major global public health problem. We greatly appreciate receiving NIH funding for our joint efforts."
The content of BioStock's news and analyses is independent but the work of BioStock is to a certain degree financed by life science companies. The above article concerns a company from which BioStock has received financing.
Prenumerera på BioStocks nyhetsbrev