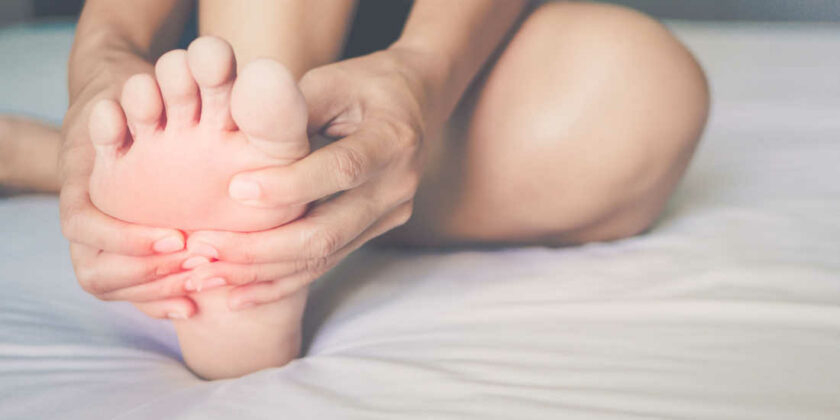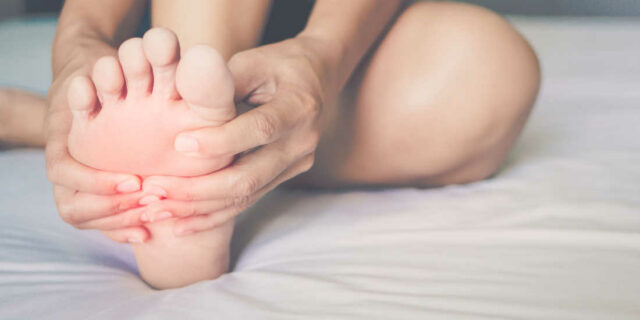 Pila Pharma broadens XEN-D0501 with new indication
During spring, Malmö-based Pila Pharma announced that they had applied for orphan drug designation for the drug candidate XEN-D0501 for the treatment of erythromelalgia. In mid-July, the company announced that the FDA had given the application the green light and with previous clinical findings as a base, the project can go straight into clinical phase II/III studies. BioStock contacted Pila Pharma's CEO Dorte X. Gram to find out more about what the summer's big news means for the company.
When Pila Pharma entered Nasdaq First North Growth Market a little over a year ago, it did so with a drug candidate in the early clinical phase, aimed at the treatment of type 2 diabetes. After just over a year as a listed company, Pila Pharma is in a stable position with the drug candidate XEN-D0501, which is to enter late clinical phase in no less than two indications.
XEN-D0501 targets the TRPV1 receptor, which plays a crucial role in the human ability to perceive pain and also promotes local inflammation. According to the company's hypothesis, fat tissue that is too fat leads to an overstimulation of the TRPV1 receptors, which in turn leads to inhibited insulin production and insulin sensitivity. This is the basic theme behind the main project with XEN-D0501, which aims to inhibit the TRPV1 receptors in patients suffering from type 2 diabetes. Read more about Pila Pharma's clinical concept here.
The project is now being prepared for clinical phase IIb trials, where a three-month preclinical toxicology program was recently initiated.
Entering pain relief
In addition to the investment in diabetes, Pila Pharma has long planned to enter pain relief, which may seem natural given the drug candidate's mechanism of action. Last spring, it was announced that the time for this has come and in mid-July the company made the long-awaited announcement – that the US Food and Drug Administration (FDA) had assigned XEN-D0501 orphan drug designation for the treatment of erythromelalgia.
Erythromelalgia is a rare disease that affects an average of 1.3 out of 100,000 people and is characterised by a strong redness of the skin and intense burning pain. The disease most often occurs in the feet, hands, ears and nose; but can also occur in other body parts in more rare cases. The affected body part often swells up and the skin becomes very hot. There is currently no curative treatment available for patients suffering from erythromelalgia, and the available treatments are only symptom-relieving.
A flying start for the project
The fact that Pila Pharma has now received orphan drug designation means that it has taken an important step in the work to give erythromelalgia patients a better alternative to today's treatment regimen. Should the company reach market registration with the candidate, the orphan drug designation gives the company exclusivity for seven years in the US market.
Once the clinical work starts, the company will be able to use previous results achieved with XEN-D0501 in the diabetes project. This means that Pila Pharma will be able to go directly to phase II/III studies with the candidate and evaluation is currently underway to bring the candidate as quickly and efficiently to patients as possible.
Recruitment of experienced project manager
Pila Pharma also announces the recruitment of Dr Hans Quiding to lead the new project. Quiding has extensive experience with over 35 years at AstraZeneca where he was involved in the development and launch of the bestsellers Citodon and Ardinex. He brings valuable experience in pain that fits well with his new role, especially as he at AstraZeneca also worked with potential treatments for erythromelalgia.
Comments from the CEO
BioStock contacted Pila Pharma's CEO Dorte X. Gram to find out more about what this summer's big news means for the company.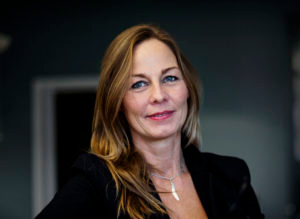 First of all, what does it mean that you have now received orphan drug designation for XEN-D0501 for the treatment of erythromelalgia?
– This means that we now have two legs to stand on. Diabetes is still our main indication and the fact that we are now entering erythromelalgia does not mean that we are shifting our focus away from diabetes. It is an opportunity for us to maximise the commercialisation opportunities of our asset.
– It was not decisive for our investment in erythromelalgia, but an orphan drug designation means that we will be able to get help and advice from the FDA during the project. Then we also get seven years of extra protection if we reach the market, which may also have an impact on our diabetes project.
Why did you choose this particular disease?
– We have long wanted to enter the pain sector with XEN-D0501, which is a relatively old molecule. We wanted to go into a rare indication and had a discussion with our partner where we looked at several different possible paths. In the end, the choice fell on erythromelalgia, which was a perfect fit for us right now.
You state that you can go directly to phase II/III studies in erythromelalgia. How big a study might this be and what might the costs of it be?
– Finding answers to those questions is work that we now have ahead of us. We have seen interest from the authorities and we will have a dialogue with them to come up with the best way forward. Normally, 200-300 patients are needed for this type of study and it is all about finding them, which can be difficult when it comes to rare diseases.
– Our hope is to be able to do a smaller study first and then a larger study after that, similar to how we have worked in diabetes. The goal is to make the work as cost- and time-efficient as possible. We will work on a plan during the autumn that we can then present in the
The content of BioStock's news and analyses is independent but the work of BioStock is to a certain degree financed by life science companies. The above article concerns a company from which BioStock has received financing.
Prenumerera på BioStocks nyhetsbrev