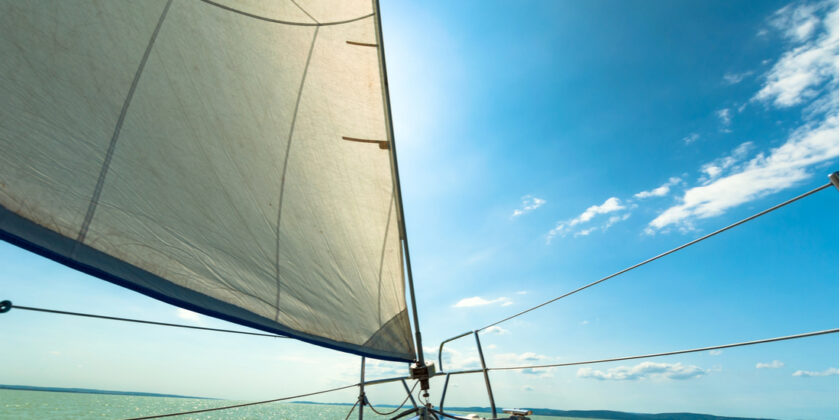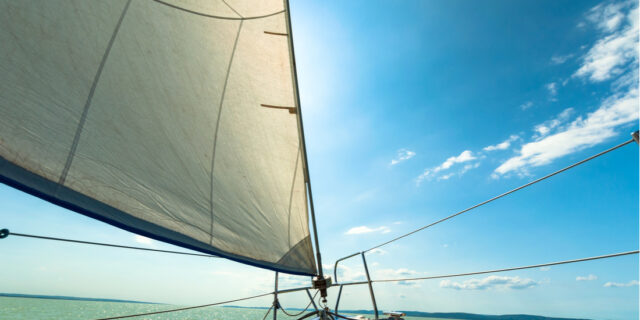 Lipum has wind in its sails for phase I
During the first half of the year, Lipum made many important advances in preparations for the start of the first clinical study with the drug candidate SOL-116. The toxicology and safety programme was successfully completed, and Lipum's development work was also strengthened through recruitments and several new collaborations. The goal is to submit a clinical trial application and then start the clinical phase I study during the autumn, says CEO Einar Pontén in an interview with BioStock.
Lipum is a biopharmaceutical company developing a new biological drug for the treatment of rheumatoid arthritis (RA) and other chronic inflammatory diseases. The company's drug candidate SOL-116 is an antibody that blocks Bile Sale-Stimulated Lipase, a protein involved in the inflammatory process.
Lipum recently published its interim report for the first half of 2022, where CEO Einar Pontén expressed that they are well prepared for the continued development of SOL-116, which will soon enter clinical phase:
»Lipum has wind in its sails. We are well rigged and have an experienced crew ready for our continued journey.«
Toxicology and safety studies successfully completed
Lipum took an important step towards the goal of starting the first clinical study with SOL-116 at the beginning of the summer, when the company completed a toxicology and safety programme with SOL-116 in collaboration with Charles River Laboratories. The studies showed that SOL-116 is safe and well tolerated at high doses and no side effects were observed at dose levels well above those expected to be effective in humans. In addition, the high specificity towards the target molecule was confirmed, which is generally an advantage of antibody drugs.
In summary, the results support the start of the upcoming phase I study with SOL-116 in healthy volunteers and patients with RA. The purpose of the study is primarily to evaluate the safety and tolerability of the drug candidate, but also its pharmacokinetic properties.
New collaborations for the clinical phase
The study will be conducted at QPS Netherlands's facilities in Groningen and Leeuwarden in the Netherlands. QPS Netherlands was selected as a partner at the beginning of the year following an evaluation of several different clinical contract research organizations (CROs). Read more. Since then, final agreements have been signed, analysis methods and the trial protocol prepared, according to Einar Pontén's statement in the Q2 report.
Just before the summer, Lipum also initiated collaboration with Solna-based Pelago Bioscience, which will assist with bioanalytical expertise in the company's preclinical and clinical studies. Initially, the collaboration is focused on developing analytical methods to monitor the content of the target molecule BSSL
Recruitment of a Chief Medical Officer
To further prepare for the clinical study, Lipum recently recruited Dr Helena Bergström as Chief Medical Officer (CMO). Helena is a licensed physician and specialist in clinical pharmacology & general medicine and also has a PhD in medical science. In addition, she has extensive experience in clinical trials, including from AstraZeneca R&D where she was involved in the planning and implementation of clinical studies in neuroscience and cardiometabolic diseases.
Helena will be the medically responsible physician at Lipum's upcoming clinical trial. At the same time, Olle Hernell, board member and co-founder, takes on a new position as senior medical advisor.
Studying additional indications
In parallel with the clinical development progrma within RA, Lipum plans to evaluate the possibility of treating other inflammatory diseases with SOL-116. Thus, during the first half of the year, work continued to identify which inflammatory diseases are of particular interest. The leading indication remains RA, but the company is also considering starting clinical studies in, for example, Crohn's disease, ulcerative colitis, and systemic lupus erythematosus.
In other indications, such as atherosclerosis and diabetes, they plan to focus only on the preclinical phase. This is expected to generate a portfolio of both preclinical and clinical data that could lead to collaborations or out-licensing during the continued development.
Grant awarded to a research consortium
Something that is fully in line with Lipum's plan to study additional indications for SOL-116 is the company's research collaboration with the Cardiovascular Research Centre (CVRC) at Örebro University. In May, CVRC was granted an additional 10 MSEK by the Knowledge Foundation for a new research consortium that includes Lipum, and companies Toleranzia and Aptahem. The project is focused on diseases with inflammatory causes and has been named Discovery targeting inflammation – novel therapeutic aspects on vascular inflammation, thrombosis and breast cancer.
Presented at a major rheumatism congress
An important event for Lipum during the first half of 2022 was the participation at EULAR 2022, Europe's largest congress in rheumatology. The event is arranged every year, this time in Copenhagen, and, from Lipum, CSO Susanne Lindquist, COO Pernilla Abrahamsson and Lab Engineer Eva-Lotta Andersson participated. The company had the opportunity to present its work A Novel Target for Treatment of Inflammatory Joint Diseases.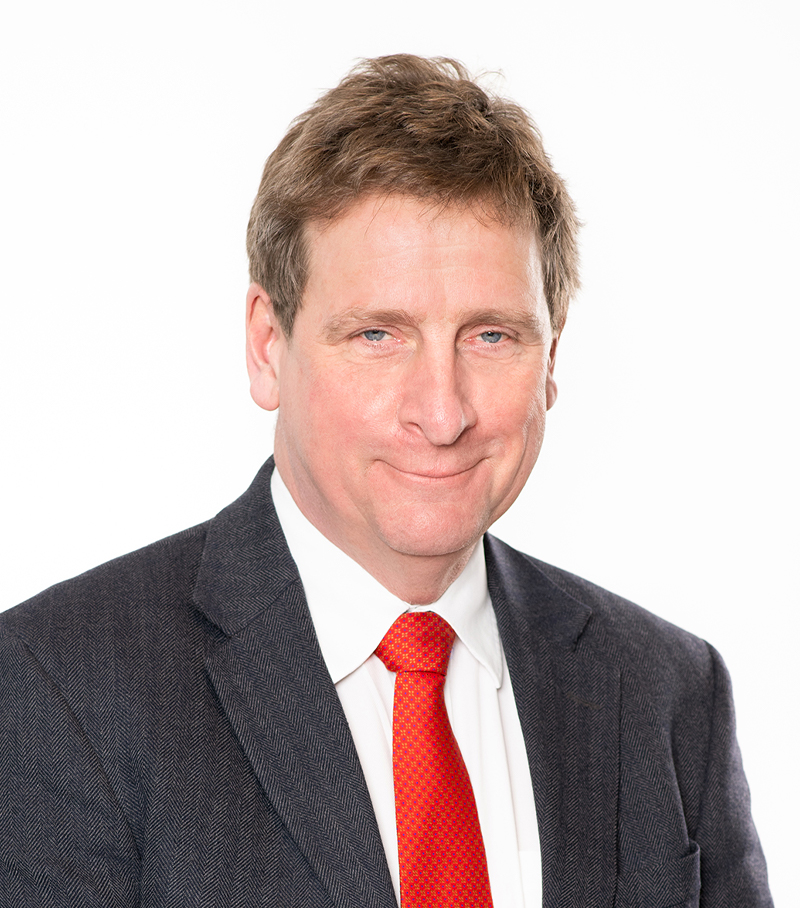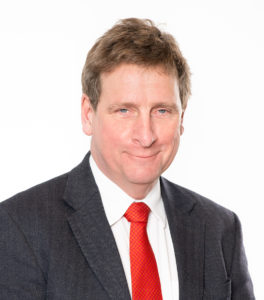 CEO Einar

Pontén

comments on

the

next

steps

and

the

financing

plans
After an eventful first half of 2022, Lipum is now looking forward to starting the first clinical study with SOL-116. BioStock contacted Einar Pontén to hear his thoughts on the year so far and the plans ahead.
Einar, how would you sum up the first half of 2022?
– We have achieved several sub-goals as planned, for example, we have participated in the EULAR conference in June, we have completed a GLP toxicology and safety program with SOL-116, and we have initiated collaboration with QPS Netherlands for the clinical study and we have also recruited Helena Bergström as our CMO.
– I would particularly like to highlight the importance of our staff in achieving these sub-goals.The team has grown and evolved as we advance. They have solid skills and experiences that are paired with great commitment. Everyone is pursuing the same goal in a particularly effective way.
What steps remain before the phase I clinical trial with SOL-116 can start?
– We have made all the preparations in the form of manufacturing drug preparation and the necessary studies. Now the focus is on the documentation, which is of course very extensive when requesting permission to start a clinical trial.
– We expect to be able to submit the application and then it remains to be seen what questions the Dutch Medicines Agency has – they usually have a quick process. We do not expect any major problems, but there is work to be done before we can start the study.
How do you plan to finance the clinical study?
– We were clear about our financing plan already in the prospectus for the listing on First North in April last year and have repeated this in later reports. Now we have followed the plan and done what we promised, but to move forward, more capital is needed. We will inform you about the 'how' at a later date.
The content of BioStock's news and analyses is independent but the work of BioStock is to a certain degree financed by life science companies. The above article concerns a company from which BioStock has received financing.
Prenumerera på BioStocks nyhetsbrev