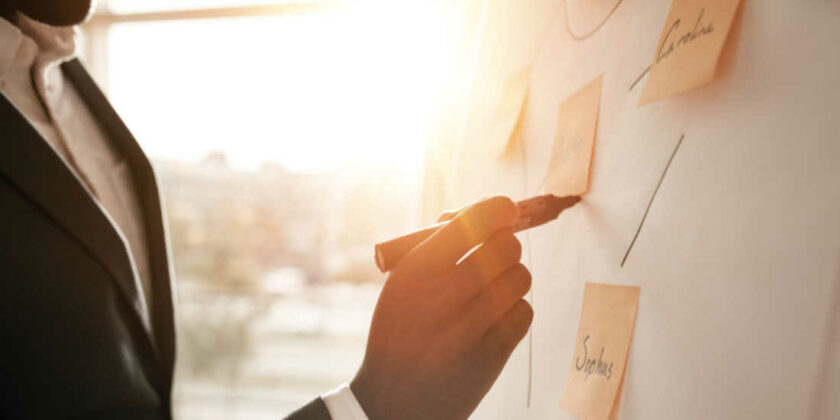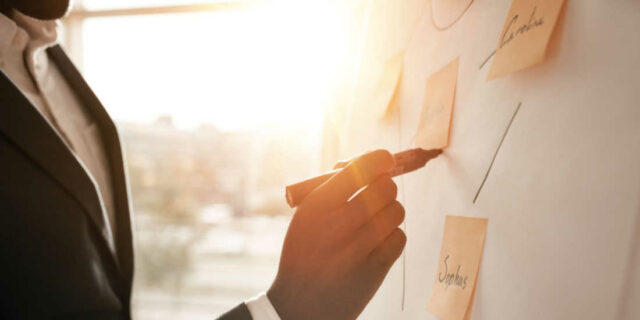 CombiGene focuses on further in-licensing
The FDA has recently approved bluebird bio's new potentially curative gene therapy treatment for the blood disease beta-thalassemia, a treatment could cost close to 3 million USD per dose. For Swedish gene therapy company CombiGene, whose candidate CG01 is being developed in collaboration with Spark Therapeutics, bluebird's approval is a barometer of the interest in the gene therapy field in general.
Unlike conventional drug therapies for chronic diseases, gene therapies can cure a disease with only one or very few treatment sessions.
As BioStock was able to report in June, an external expert committee unanimously recommended the approval by the US Food and Drug Administration (FDA) of two gene therapy treatments developed by bluebird bio.
Close to 3 MUSD per treated patient
The first of the two recommendations concerned elivaldogene autotemcel (eli-cel) for the treatment of the fatal but rare condition cerebral adrenoleukodystrophy.
The second opinion concerned the candidate betibeglogene autotemcel (Zynteglo) as a potential treatment for the blood disease beta-thalassemia. On August 17, the FDA announced the approval of Zynteglo, the first approvedgene therapy for this disease. Bluebird has communicated that it will charge a hefty fee for its product, 2.8 million USD per patient per treatment, making it one of the most expensive ever (the most expensive is Orchard Therapeutics' cell therapy Libmeldy, which costs 3.8 MUSD per treatment).
However, the price tag should be viewed in comparison with other treatment options, which consist of lifelong transfusions, whose costs can amount to more than double, or a stem cell transplantation, which has the inherent problem of finding the right donor.
CombiGene's gene therapies
Bluebird bio's approval has now contributed to making the gene therapy area even more visible and accepted as an alternative to conventional drug therapy, something that is good news for the entire sector. It can thus also benefit CombiGene, a gene therapy company based in Sweden. CombiGene is developing the candidate CG01 to treat patients suffering from drug-resistant focal epilepsy, the most common form of epilepsy in adults. Read BioStock's interview with CEO Jan Nilsson here, where he comments on bluebird bio's success.
Bluebird bio is not the only company in the sector that has taken important steps forward. Recently, PTC Therapeutics was granted marketing authorisation by the European Commission for the gene therapy Upstazatargeting a rare genetic disease. CombiGene's CG01, like Upstaza, is intended to be administered directly into the brain of the patients. CEO Jan Nilsson has also commented on these advances – read more here.
Last year, CombiGene signed an agreement worth up to 328.5 MUSD with US-based Spark Therapeutics for the development of CG01. The CG01 project is now in the final phase of preclinical development, with the hope of being able to initiate the first study in humans under the leadership of Spark.
CombiGene's report for the second quarter
On August 25, CombiGene published its Q2 report for 2022. CombiGene's liquidity at the end of the period was 126 million SEK, which constitutes a good basis for driving the CGT2 project further ahead and for intensifying efforts to find a new gene therapy project to in-license. All costs for the CG01 project, external as well as internal, are taken up by Spark since they licensed the project in October 2021.
More strategic collaborations
In the report, the company comments on the development of its second gene therapy asset CGT2, for the treatment of partial lipodystrophy. After receiving a project grant of EUR 882,500 in 2021 from the EU's international funding programme Eurostars, CombiGene has been able to initiate a collaboration with the University Medical Center Hamburg-Eppendorf, which is distinguished by its expertise in lipid research. It has also strengthened its collaboration with the German CRO Accelero, which is working on developing analytical methods to improve the effect of CGT2 therapy. It also has a collaboration with Stockholm University and with Professor Ormond MacDougald at the University of Michigan Medical School. The latter agreement includes several preclinical studies where CombiGene's most promising gene therapy candidate in the lipodystrophy project CGT2 will be launched and expanded.
An increased interest in collaborations with CombiGene
In the Q2 report, CombiGene's CEO Jan Nilsson points out that, since the agreement with Spark was signed, there has been increased interest from academia and industry to collaborate with CombiGene. Among other things, the GeneNova project where the company was invited to collaborate with the Royal Institute of Technology (KTH) and a number of leading Swedish companies to develop the second-generation manufacturing technology of adeno-associated viral (AAV) vectors. GeneNova is led by KTH and is supported by Sweden's innovation authority Vinnova, and industrial partners with a total budget of just over SEK 110 million until 2026. Besides CombiGene, participants in this collaboration are Alfa Laval, AstraZeneca, Biotage, Karolinska Institutet, KTH, Uppsala University, Vironovaand Ziccum.
A desire for pipeline expansion
An important next step for CombiGene, in addition to advancing this ongoing project, is to inlicense a third gene therapy project, which would reduce the overall development risk in the company.
CGT2 is developed based on the same type of vector as CG01, and if CombiGene would inlicense another asset, the goal is primarily to adapt it to the same vector design (the design of drug candidates).
With Spark, CombiGene has shown that the company is able to negotiate agreements that have a potentially great commercial value. Bluebird bio's and PTC Therapeutics' regulatory success shows that the gene therapy field is not only an innovative complement to conventional drug therapy, but also that the interest in this area is steaming hot.
The content of BioStock's news and analyses is independent but the work of BioStock is to a certain degree financed by life science companies. The above article concerns a company from which BioStock has received financing.
Prenumerera på BioStocks nyhetsbrev