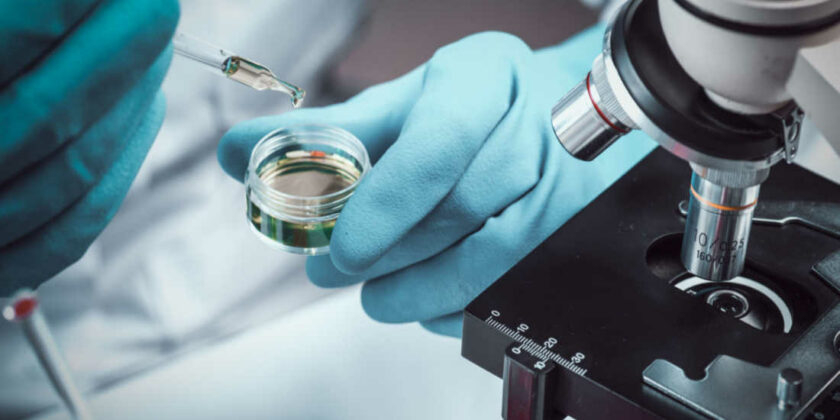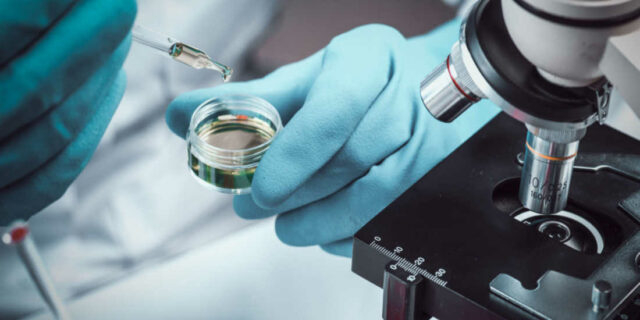 Positive phase I results for Saniona
The results are in from biopharma Saniona's phase I clinical trial with SAN711 and they are positive. Data from the trial demonstrated that SAN711 was safe and well-tolerated across all dosing cohorts with a favourable absorption and distribution profile. With these results, the path lies open for continued clinical development of SAN711. BioStock reached out to Saniona's CEO to comment the results.
Saniona, a clinical stage biopharmaceutical company based in Denmark, is developing the ion channel modulator SAN711 as a treatment of neuropathic pain conditions.
SAN711 is a positive allosteric modulator of GABA-A that acts selectively forα3 receptors in the central nervous system. This means that it differs from today's existing molecules, benzodiazepines such as Valium, that act on four GABA-A receptors including α1, α 2, α 3 and α5. With its distinctive mechanism of action, SAN711 has the potential to be the first medicine in its class.
The candidate has reached clinical phase and has just completed a phase I clinical trial in the UK with 66 healthy volunteers.
Phase I of SAN711 completed
On Thursday, Saniona announced the results of the trial and these were positive. The primary objective of the phase I study was to determine the safety and tolerability of SAN711. These parameters were evaluated through single ascending dose and multiple ascending dose phases of the study.
The secondary objective was to measure binding to target receptors, which was assessed during a positron emission tomography (PET) evaluation phase of the study.
When the time came to analyse the results, Saniona could note that the results showed the candidate to be safe and well tolerated. Furthermore, there were no serious adverse events noted and all subjects completed the study.
Positive phase I results are a pre-requisite for the candidate to be able to progress through clinical development. With these solid phase I-results in the bag, Saniona can now look forward to taking the next step with SAN711 – a phase II trial. With these results as a foundation, the company can optimise the design of a phase II trial and build an even stronger base for SAN711.
Sanionas CEO/CSO comments
BioStock reached out to Saniona's CEO Thomas Feldthus to comment on the phase I results.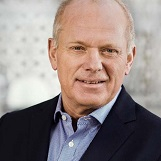 Thomas, what is your comment on the data from the recently completed phase I clinical trial of SAN711?
– We have in this trial demonstrated that SAN711 is safe and well tolerated at relevant therapeutic dose with a convenient administration schedule, which will lead to desired pharmacological effect, pain relief for 24 hours.
– SAN711 was safe and well tolerated across all cohorts. There were no severe adverse events, and all subjects completed the study. The recorded adverse events were mostly mild with a few adverse events of moderate intensity of which only one could be ascribed to SAN711. So, we are very pleased with this result.
– The study provided us also with a full understanding of the pharmacokinetics and receptor occupancy curve for SAN711 in humans. We not only know what the blood concentration will be at various doses but also the binding of SAN711 to the α 3 target receptors. This information enables us to establish the desired dose and administration schedule to obtain pain relief for 24 hours.
– We know from our pre-clinical studies and from the literature that SAN711 provides the pharmacological effect, pain relief, if SAN711 binds to 40-50 per cent of the α 3 target receptors on the neurons. Therefore, our target is to obtain a binding of SAN711 to at least 50 per cent of the receptors round the clock. This target will be met in humans by a dose and administration schedule tested in the multi ascending dose study since long term dosing with SAN711 at a well-tolerated dose of 0.8 mg/kg twice daily results in receptor occupancy between 50 and 72 per cent.
– My conclusion is that this was a well-designed and perfect executed study, which enables us to design both phase IIa proof of concept studies and phase IIb dose range finding studies.
With these results, what is the next step for SAN711?
– The next step would be to complete a long term pre-clinical tox study which allow us to conduct long term studies in humans and in parallel to this conduct a short-term basket study in humans comprising a relatively small group of patients in different indications such as trigeminal neuralgia, migraine, a neuropathic pain indication and itching.
What are the prospects to addressing pain management without the downsides of benzodiazepines and opioids, possibly in larger indications?
– It should be noted that benzodiazepines and opioids are not suited for treatment of neuropathic pain.
– The opioid crises around the world have been driven by the prescription of opioids for treatment of neuropathic pain. The problem is tolerance development and abuse liability. Patients need higher and higher doses to obtain pain control and at the end they will have no pain relief at all. At the same time there is a significant risk that the patients develop physical dependence to the drugs.
– The problem with benzodiazepines is that these drugs modulate several α receptors and that sedation modulated by the α 1 receptors develops at a dose which is half the dose required to obtain pain relief modulated by the α 2 and α 3 target receptors. The result is that patients will fall into deep sleep before the pain relief is obtained. Interestingly, it is known that benzodiazepine can be used for treatment of pain relief if injected directly into the spinal cord thereby avoiding the sedation modulated by α 1 receptors found on neurons in the brain. While this observation has no clinical relevance for benzodiazepines, it does appear to provide human proof of concept for SAN711, which selectively modulates the α 3 target receptors found on neurons in the spinal cord.
– There are several neuropathic pain indications such as lower back pain, diabetic neuropathy, postherpetic neuralgia and trigeminal neuralgia. The prevalence of neuropathic pain is in the tens of millions of patients depending on the included indications. The pharmaceutical market may be estimated to be 4 to 6 billion USD and perhaps even more depending on the included indications.
– The current market is fragmented and include several old drugs such as pregabalin. The majority of patients will not respond to a specific drug and among the responders many patients will only obtain a partial relief. Most patients will over time try several drugs as well as non-pharmacological treatments. A large group of patients is unable to obtain pain relief with existing treatments and is left with psychological therapies where they learn to live with the pain. Thus, although many of the available drugs offer some degree of efficacy in terms of pain relief, there remains vast room for improvement in efficacy, safety, drug delivery, and dosing convenience. So, there is a significant medical need within neuropathic pain.
– In our view SAN711 represents a new and promising concept which has the potential to be a game changer for treatment of neuropathic pain.
Read more about Saniona here.
The content of BioStock's news and analyses is independent but the work of BioStock is to a certain degree financed by life science companies. The above article concerns a company from which BioStock has received financing.
Prenumerera på BioStocks nyhetsbrev