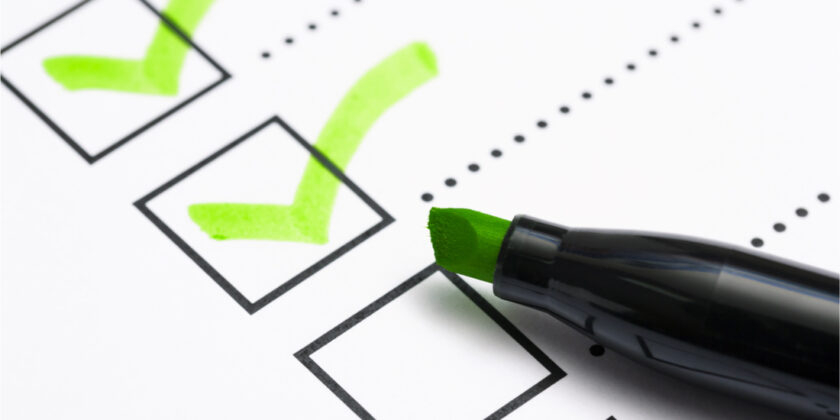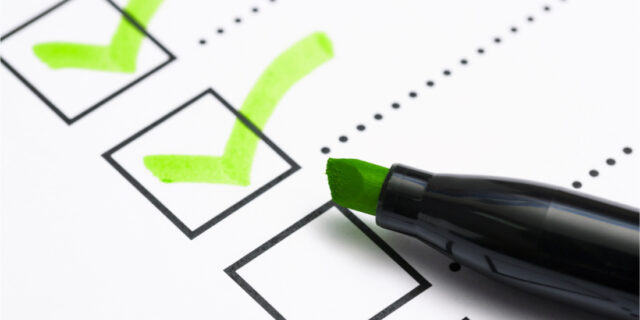 10 advantages of Stayble's treatment 
Stayble Therapeutics' injectable and lactic acid-based drug candidate STA363 triggers a connective tissue transformation in the spinal disc, which is expected to provide long-term pain relief for patients with discogenic chronic low back pain. BioStock deep dive into the benefits of STA363.
Staybles Therapeutics' ambition is for patients with degenerative disc disease to become permanently painless after only one single treatment with STA363. The drug candidate is injected into the disc nucleus, which converts the disc into connective tissue and stabilises it while reducing leakage of pain-causing inflammatory molecules. The effect of the treatment on pain and function is currently being evaluated in a phase IIb study that is expected to be fully recruited before the end of the year.
Mimics natural process
As you get older, the discs in your back begin to degenerate, resulting in mechanical instability and leakage of inflammatory substances that irritate the nerves. In the natural ageing process, the disc's nucleus is gradually transformed into connective tissue, causing the disc-related back pain to disappear. However, connective tissue transformation is a process that takes many years. Professor Kjell Olmarker came up with the idea of mimicking and accelerating this natural process by actively transforming the disc to connective tissue, which laid the foundation for STA363 and Stayble Therapeutics.
Cost-effective and low development risk
Stayble Therapeutics uses the endogenous substance that naturally causes connective tissue transformation in the disc, namely lactic acid, which is a well-known substance today that is used, for example, in dialysis treatment. STA363 consists only of lactic acid and a contrast agent to ensure that the injection is carried out correctly and safely.
Since the active substance in STA363 is well documented and commonly used, the development risk and the risk of unexpected side effects are reduced, which increases the likelihood of reaching the market. The simplicity of the drug candidate also means that it is easy to manufacture and distribute and that costs can be kept low. STA363 is stable and has a shelf life of more than 24 months at room temperature.
STA363 – disease-modifying single injection
Another significant advantage of STA363 is that it is a disease-modifying treatment that attacks the underlying causes, leakage and instability, of discogenic chronic back pain. There is currently no treatment on the market that focuses on the underlying problem and there is a lack of effective treatment options for many of the patients. At present, patients are offered physiotherapy and painkillers that only momentarily treat the pain, without remedying the root problem and the cause of the pain. Only a fraction of patients are offered spinal surgery.
Stayble Therapeutics treatment is minimally invasive and should be able to be given early in the course of the disease to those patients who are not getting better with pain medication or physical therapy, and who are unable or unwilling to undergo back surgery. STA363 treatment is expected to only need to be given on one occasion and require minimal rehabilitation.
Established safety and intended biological effect
The intended biological effect, i.e., connective tissue transformation, has been demonstrated in a clinical phase Ib study and preclinical models. The study results showed that only a single injection of STA363 is required to transform the disc nucleus into connective tissue and that the connective tissue transformation is dose-dependent.
In addition, a phase Ib study, as well as an interim analysis of the ongoing phase IIb study, have shown that the candidate has a favourable safety and tolerability profile. No serious side effects have been identified in any of the clinical studies.
Andreas Gerward comments on the benefits
In summary, STA363 has a variety of advantages:
Focuses on the underlying causes of the discogenic chronic low back pain
Mimics the natural connective tissue transformation process
Minimally invasive treatment
Closing treatment gap
Potential permanent pain relief and improved physical function
Only one treatment session
Safe treatment – no serious side effects have been noted
Based on a well-known substance
Relatively low development risk
Cost-effective and easy manufacturing
BioStock contacted Stayble Therapeutics CEO Andreas Gerward for comments.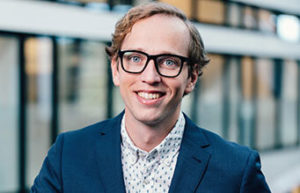 Andreas, what are the main benefits of the STA363 treatment and the fact that you use lactic acid as an active substance?
– The main advantage of STA363 is that it is disease-modifying, i.e. that we address the underlying causes of the patient's pain with the goal of permanently reducing pain and increasing the quality of life.
– STA363 is also based on a robust and simple mechanism of action – connective tissue transformation. We have confirmed our concept by demonstrating the transformation in a clinical phase Ib trial.
– The fact that STA363 consists of lactic acid drastically reduces the risk of unexpected side effects and thus significantly reduces the development risk. Lactic acid is very well known and is considered safe. For example, it is included in the FDA's GRAS (Generally Recognized as Safe) list.
»Lactic acid is very well known and is considered safe. For example, it is included in the FDA's GRAS (Generally Recognized as Safe) list.«
Could you tell us a little more about what lactic acid has been used for in the past and how this supports your development work?
– Lactic acid has primarily been used as an excipient in various types of intravenous solutions and has been administered in large volumes. Lactic acid as an active substance is also found in a contraceptive in the form of a vaginal gel.
– The extensive use gives us access to large safety databases and data that strengthen that lactic acid is generally very safe to use. The fact that lactic acid has also been approved as an active substance gives us information about the extent of data packages that authorities require in order to register a new drug with lactic acid. In summary, it reduces the risk and the time in the development of our new drug for chronic back pain.
You have patented the use of lactic acid for the treatment of back pain. Can you say that you have strong enough patent protection that no other company can develop a similar treatment?
– The short answer is yes. We have approved patents in the US, EU, China, Japan and other countries. The scope of our patent prevents others from being able to launch a drug based on lactic acid for the treatment of back pain.
The content of BioStock's news and analyses is independent but the work of BioStock is to a certain degree financed by life science companies. The above article concerns a company from which BioStock has received financing.
Prenumerera på BioStocks nyhetsbrev