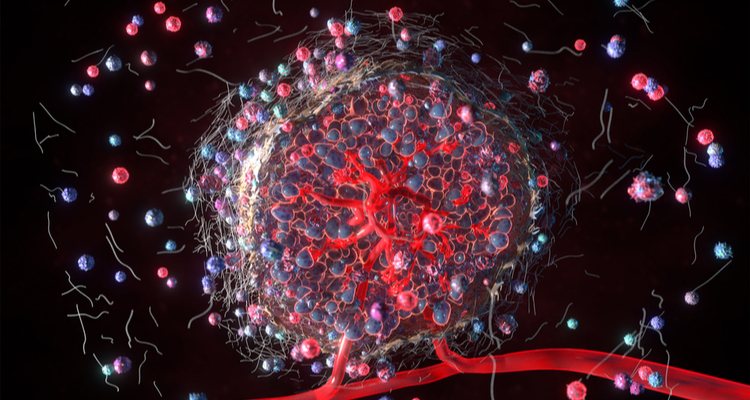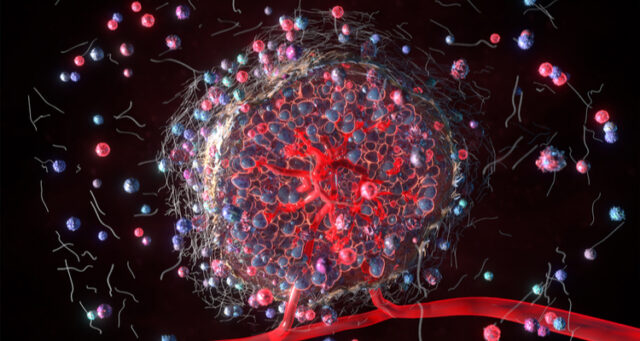 Strengthened financial muscle for BiBBInstruments
Early detection of cancer often plays a major role in the patient's prognosis. Lund-based BiBBInstruments has developed the world's first CE-marked electromechanical biopsy instruments for endoscopic use, which aims to improve the current diagnosis of serious and difficult-to-diagnose tumours. The directed share issue, conducted earlier this year, creates opportunities for the company to continue its development and present several clinical news in the coming year.
Endoscopic ultrasound (EUS) is used as a minimally invasive examination for detailed assessment of gastrointestinal and lung diseases, and it is also used for tissue sampling with fine needle instruments. The biggest limitation with today's ultrasound-controlled biopsy instruments is that the samples are not of high enough quality, and consist of tissue fragments rather than contiguous pieces of tissue with sufficient information for histology and gene analysis. This means concern in determining the diagnosis of several difficult-to-diagnose deep-seated tumours, such as pancreatic-, lung- and gastric cancers. This means, in addition to a delayed diagnosis and thus necessary treatment, a significant mental strain for the patients who need to return to the healthcare for new samples after several weeks of uncertainty.
Aiming to improve the diagnosis of several serious cancers
BiBBInstruments aims to improve the diagnosis of difficult-to-diagnose tumours with smarter and more efficient biopsy instruments. With these instruments,  a diagnosis can be established already at the first sampling, which has the positive consequence that the right treatment can be started immediately. Thus, both lives and healthcare resources can be saved. The company will achieve this by replacing EUS sampling made by the existing manual biopsy instruments, with the company's patent-pending and electric product family EndoDrill. For the past few months, clinical Proof-of-Concept has been achieved with the study EDXM01 for deep gastric tumours, which is a recognized difficult-to-diagnose type of cancer. According to the company, this is a very promising start for further studies with sampling in other organs that are examined with endoscopic ultrasound.
Great clinical interest in EndoDrill
BiBBInstruments CE-marked instruments will be evaluated in several different cancer indications in 2022. The aforementioned clinical pilot study EDXM01 with EndoDrill GI ended prematurely in late autumn 2021, before all 20 planned patients were recruited, since it was possible to establish a treatment-based diagnosis in seven patients with difficult-to-diagnose gastric tumours. The study was selected to be presented at Digestive Disease Week (DDW) in May, which is the world's largest congress for gastroenterology and endoscopy.
The company has seen great interest from doctors at several of Sweden's university hospitals in following up the pilot study with clinical studies on a number of tumour forms, such as gastric and pancreatic cancer. The planning of new studies has come a long way. The instrument EndoDrill EBUS, which refers to endoscopic sampling for lung cancer, has also received interest from a Swedish university hospital in a clinical pilot study. In this area, intensive development work is ongoing to complete clinical products. In addition, the pilot study EDUX02 with EndoDrill URO in muscle-invasive bladder cancer is ongoing, which is expected to be completed shortly and followed up by an already planned, regulatory-approved efficacy study.
Preparing for extended clinical programme
To ensure the capacity for new clinical partners, BiBBInstruments has strengthened the organisation within clinical support and administration. Focus has also been on further development and manufacturing of the reusable components in EndoDrill's drive system, which is now ready to be placed in several Swedish university hospitals. For EndoDrill EBUS, as mentioned, the development work is progressing and is in the final phase within a planned clinical study in the field of lung cancer.
Successful share issue enables continued development of the product family
At the beginning of the year, the company carried out a directed shares issue of approximately 21.6 million SEK, in which the majority of all major shareholders participated, including the institutional investors Creades and Aktia Nordic Micro Cap. New owners include the fund Gainbridge Novus Nordic and the investment company Tibia.
In BiBBInstrument's report for the first quarter, the capital injection can be noticed in the cash register where the cash equivalents amounted to 25.2 million SEK. The cash balance means that the company is now financed until the late summer of 2023, and can therefore focus on further development of EndoDrill, regulatory activities, pre-launch in Sweden next year, and not least expansion of the clinical programme.
The content of BioStock's news and analyses is independent but the work of BioStock is to a certain degree financed by life science companies. The above article concerns a company from which BioStock has received financing.
Prenumerera på BioStocks nyhetsbrev