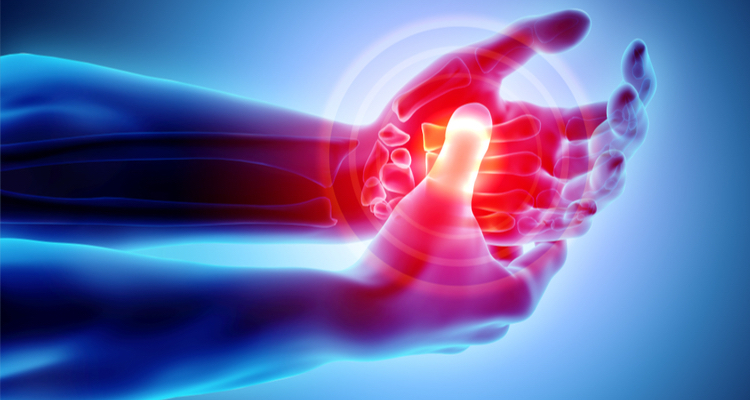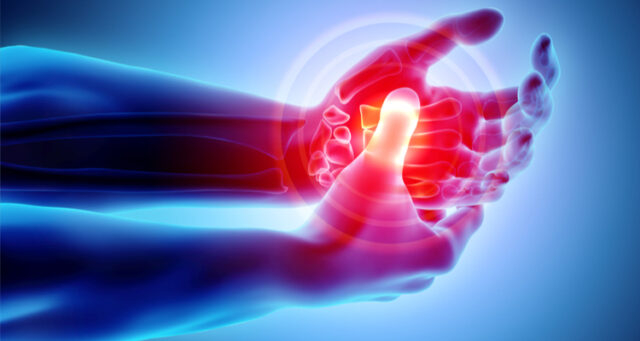 RA patients in great need of new treatment options
Following the FDA's safety warnings, a shift is seen away from JAK inhibitors for the treatment of rheumatoid arthritis. The changes in the market, and the need for new treatment options, highlight the possibilities for RA drugs under development with new mechanisms of action.
Rheumatoid arthritis (RA) is an inflammatory disease that causes swelling, pain and tenderness in the joints. There is no cure for the disease, but the symptoms can be alleviated with different drugs, often in combination with each other.
The drugs available today are mainly cortisone, Disease-Modifying Antirheumatic Drugs (DMARDs) and biological drugs. Methotrexate, a DMARD, has been the first-line treatment for many years. Patients who have tried methotrexate and other conventional DMARDs without success may be helped by biologics or JAK inhibitors.
Black Box warnings for JAK inhibitors
JAK inhibitors belong to a relatively new group of drugs for the treatment of chronic inflammatory diseases, blocking the activity of an enzyme called Janus kinase that plays an important role in the inflammatory process. They can be administrated in tablet form and are prescribed specifically to patients who are not being helped by the otherwise dominating and biological TNF inhibitors.
Pfizer's tofacitinib (Xeljanz) was the first JAK inhibitor approved by the FDA in 2012, followed by Eli Lilly's baricitinib (Olumiant) in 2018 and then AbbVie's upadacitinib (Rinvoq) in 2019. However, after the launches, JAK inhibitors have been shown to be associated with side effects, endangering patient safety. Thus, FDA required updated safety warnings for the entire drug class in September 2021.
The update was based on the results of a post-marketing study showing that Xeljanz increases the risk of heart attack, stroke, cancer, and blood clots. The FDA decided that the labels for all JAK inhibitors should be updated with so-called black box warnings to alert doctors and patients to its potential side effects. This also applies to Olumiant and Rinvoq, although these drugs were not evaluated in the study, as they share mechanisms of action as Xeljans and thus can be assumed to have similar risks.
Following the FDA's announcement, the European Medicines Agency's (EMA) safety committee, PRAC, has also started a review of the safety of JAK inhibitors.
The prescription of JAK inhibitors is dropping

The US market for rheumatoid arthritis (RA) has remained relatively stagnant over the past few years, withlittle change in prescribing habits and a lack of market launches. Now, however,  a clear change in the market can be noted, especially in the use of JAK inhibitors. This is believed to be a direct result of  safety warnings from the FDA that appear to have tarnished Xeljan's reputation and the entire JAK class as such.
Almost half, 49 per cent, of rheumatologists decreased prescriptions of Xeljanz over the past three months, according to Spherix Global Insights's report for the first quarter. The decline in the prescription of Rinvoq and Olumiant was not as big during the period – just under 25 per cent of rheumatologists reduced their use of these JAK inhibitors.
As the prescription of JAK inhibitors now decreases, there is a great need for new alternatives for the RA patients who do not respond to existing therapies, which is about 30-40 per cent of the patients.
TNF inhibitors dominates the market
While the use of JAK inhibitors is declining, the biological drug class TNF inhibitors continue to dominate the US market. AbbVie's injectable drug Humira maintains a strong position as a market leader, even though this treatment is also associated with certain side effects.
When Spherix asked rheumatologists what drug they prescribed, 29 per cent said Humira. Next year, however, Humira's first biosimilars will be launched in the US, which will ratchet competition in an already dense and complex market for the treatment of RA.
Nordic biotechs with new RA drugs in the pipeline
The market for RA treatments is growing – analytics company GlobalData estimates the rheumatoid arthritis (RA) market will grow to 29.1 billion USD in 2029 across the eight major markets (US, EU4, UK, Japan and Australia).
Although there is a variety of approved RA drugs on the market today, the need is still great for safer and more effective treatments for RA, as well as new treatment options for those who do not respond to currently available drugs. On the Nordic biotech map, there are several companies that specifically focus on this. One of them is Umeå-based Lipum, which is in a late preclinical phase with the biological drug candidate SOL-116, an antibody that blocks Bile-Salt Stimulated Lipase which is a previously overlooked target molecule of the immune system.
Another is SynAct Pharma which has reported positive phase IIa data for the drug candidate AP1189, which selectively activates melanocortin receptors and thereby slows down the development of the inflammation and contributes to faster healing.
In Malmö, Cyxone is developing the drug candidate Rabeximod, which is also in phase II. Rabeximod targets inflammatory macrophages, a type of white blood cell that plays a central role in the inflammatory process.
BioStock, together with patients and physicians, will closely follow the development of these and other projects in the field.
Prenumerera på BioStocks nyhetsbrev