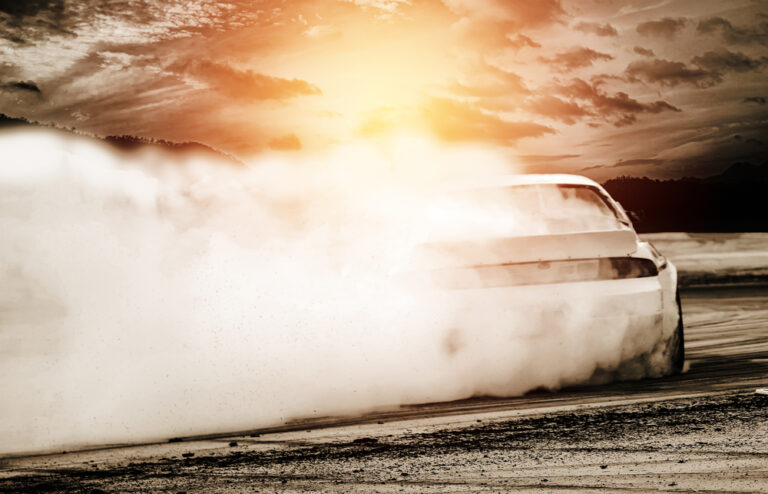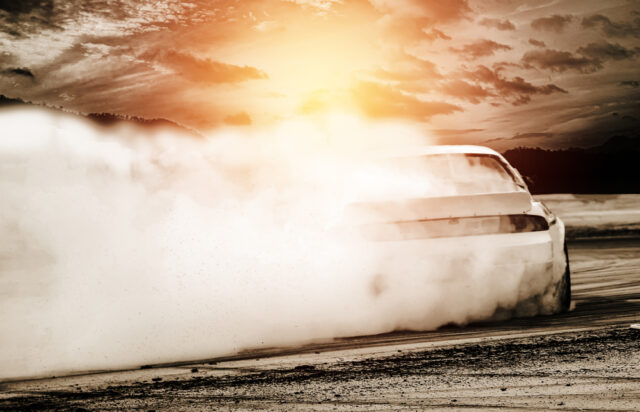 Bioinvent shifts into higher gear
The news of BioInvent's BI-1206 advancement to the expansion phase of the phase I/IIa study in the Non-Hodgkin's Lymphoma following an end-of-phase I meeting with the FDA, crowns an eventful spring for the company. Among other things, a milestone payment has been received from Hope Medicine following clinical advancements for an out-licensed antibody. It has also had three poster presentations at the AACR American Association for Cancer Research Annual Meeting, while a fifth development programme will soon enter the clinical phase.
BioInvent identifies and develops novel immunomodulatory, first-in-class antibodies for cancer therapy. The intention is to significantly enhance the efficacy of current checkpoint inhibitors and/or activate immunity to cancer in patients who no longer respond to treatment.
By combining its proprietary technology platform F.I.R.S.T. with the n-CoDeR antibody library, the company has developed several promising clinical candidates, with BI-1206 leading the way, followed by BI-1808, BT-001 and BI-1607.
The company excels with its broad clinical portfolio. Parts of the portfolio is conducted in collaboration with other companies, such as CASI,
(licensing agreement for China including Hong Kong, Macao and Taiwan),
MSD
(supply and clinical collaboration agreements) 
and
Transgene 
(50/50 joint venture)
.
Multiple shots on goal with BI-1206
BioInvent currently has three drug candidates in four ongoing phase I/II clinical trials for the treatment of haematological cancers and solid tumours, as well as a fifth programme that is entering clinical development. BI-1206 is the most advanced candidate in development.
BI-1206 is intended to restore the clinical efficacy of existing cancer therapies, such as the blockbuster drugs Keytruda (pembrolizumab) and MabThera (rituximab). BI-1206 is being deployed in two separate phase I/IIa clinical trials; one for the treatment of the blood cancer non-Hodgkin's lymphoma (NHL) and one for the treatment of solid tumours.
BioInvent has presented early positive phase I data suggesting that BI-1206 may restore the efficacy of rituximab in relapsing NHL-patients, even two years after discontinuation of treatment. In solid tumours, early results indicate that BI-1206 in combination with pembrolizumab could slow and reverse metastatic disease in patients whose condition had worsened, despite treatment with anti-PD-1/PDL-1 therapies and other previous treatments.
The first-in-class drug candidate and anti-TNFR2 antibody BI-1808 is being developed for the treatment of solid tumours such as non-small cell lung cancer (NSCLC) and ovarian cancer. BI-1808 is being evaluated in a phase I/IIa clinical trial, both as monotherapy and in combination with pembrolizumab. TNFR2 has proven to be important for tumour expansion and survival and has been recognised as a new and promising target for immunotherapy.
The candidate BT-001, an oncolytic virus expressing BioInvent's anti-CTLA antibody, is being developed through a collaboration with BioInvent and Transgene. After the virus has infected the tumour cells, anti-CTLA-4 is produced locally in the tumour, which shall reduce the risk of systemic side effects. BT-001 is being investigated in a phase I/IIa clinical trial where the substance currently is given as monotherapy.

Collaborations and out-licensed projects

BioInvent currently has several technology-validating collaborations with reputable pharmaceutical companies, such as the above-mentioned CASI, MSD and Transgene.
Based on several earlier R&D collaborations, 
no less than six different clinical-stage projects with related future commercial milestones and potential royalties have been generated. These projects have been conducted with Mitsubishi Tanabe, Takeda, Abcentra Molecular Templates, Daiichi-Sankyo and Hope Medicine/Bayer, the latter of which is the latest project to excel in terms of recent news flow.

Milestone payment from Bayer/Hope Medicine
A common R&D collaboration dealin the biotechnology sector consists of upfront payments, FTE coverage, development and commercial milestones and royalties on future sales. On 28 April 2022, BioInvent received such a clinical milestone payment, this time of 500 000 EUR, from Hope Medicine/Bayer.
The trigger for this particular milestone payment was the inclusion of the first patient in a phase II clinical trial of HMI-115 for the treatment of endometriosis in pre-menopausal women. HMI-115 is an antibody directed towards a prolactin receptor that was discovered using BioInvent's n-CoDeR library. HMI-115 was licensed to Bayer Healthcare in 2008 as part of a larger multi-antibody agreement, and, in April 2019, Bayer transferred the license to Shanghai-based Hope Medicine.
In addition to the phase II study in endometriosis, Hope Medicine has also received a second IND application approval by the US Food and Drug Administration (FDA) for the evaluation of HMI-115 in androgenic alopecia (male baldness). Given how this remuneration model is constructed, as well as the number of projects that are already in clinical phase, there is the potential for additional similar payments in the coming years.
Data presented during the American cancer meeting AACR22

BioInvent's recently published Q1 report shows that the company has had a busy spring, with a pace of activities that looks set to continue in Q2. During April, BioInvent had three poster presentations at the annual American Association for Cancer Research, AACR22, in New Orleans, Louisiana. The conference hosted over 20 000 researchers, clinicians and other industry specialists from over 70 countries.
Firstly, Ingrid Teige, Head of Preclinical and Linda Mårtensson, Principal Scientist, presented translational toxicological data for the drug candidate BI-1808 in solid tumours. The data show a very good tolerability profile and without any safety concerns noted so far in the clinical phase I/II study.
Another poster regarding data for the candidate BI-1607 suggests that BI-1607 could be suitable for the treatment of breast cancer. The first patient is planned to be enrolled in a Phase I/IIa study with BI-1607 in the second quarter of 2022. The third and final poster was presented together with partner Transgene regarding BT-001, which shows a robust antitumor activity. BioInvent emphasised its potential to provide greater therapeutic benefit than systemically administered anti-CTLA-4 antibodies.

Progress with BI-1206 continues
BioInvent has also accelerated in the two phase I/II studies with BI-1206, partly in combination with rituximab for the treatment of NHL, including mantle cell lymphoma (MCL), marginal zone lymphoma (MZL) and follicular lymphoma (FL). Partly in combination with Keytruda (pembrolizumab) for the treatment of solid tumours.
In addition, in January 2022, the FDA granted BI-1206 Orphan Drug Designation (ODD) for the treatment of the most common form of slow-growing non-Hodgkin's lymphoma. The FDA has previously granted ODD for BI-1206 in MCL, suggesting that the Agency considers BI-1206 as a candidate with good future potential to benefit patients.
Positive feedback from the FDA
Further positive news came on May 3, when BioInvent announced that BI-1206 is advancing to the expansion phase of the phase I/IIa study in NHL following a productive end-of-phase I meeting with the FDA. The FDA decision is based on the December 2021 phase I data that pointed to early signals of efficacy in the form of three sustained complete responses (CR), four partial responses (PR), and one patient with stable disease out of a total of 13 patients with NHL evaluated for therapeutic benefit.
In a press release, CEO Martin Welschof noted that the meeting with the FDA provided valuable guidance on a study design that allows the company to optimise clinical development and plan for the most effective route to the market for BI-1206.
Expectations for the next few months
In the Q1-report, the company also discussed what is to come during Q2, as BioInvent hopes to present more milestones. For example, the company expects to dose the first patient in the phase I study with BI-1607 and present a first update on the clinical phase I study with BT-001. In addition to these studies in solid tumours, the company expects to present the first batch of data from the phase I clinical trial of BI-1808 by mid-year.
It is worth noting that when the phase I study with BI-1607 is launched, BioInvent is broadening its clinical pipeline from four to five ongoing clinical studies. BioInvent has obviously shifted into a higher gear since the turn of the year, and BioStock looks forward to following the continued development in 2022.
The content of BioStock's news and analyses is independent but the work of BioStock is to a certain degree financed by life science companies. The above article concerns a company from which BioStock has received financing.
Prenumerera på BioStocks nyhetsbrev