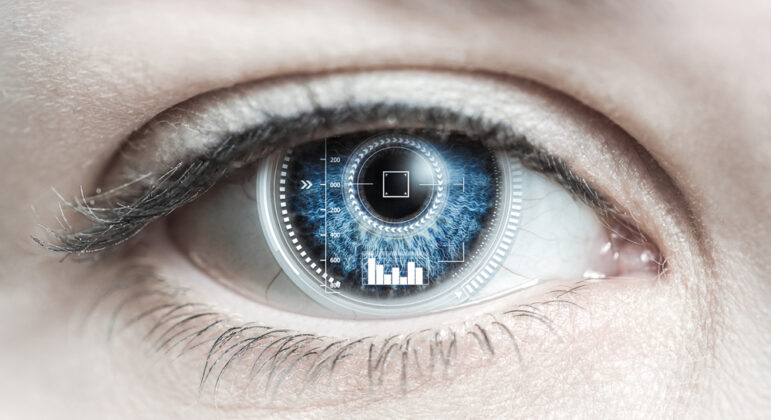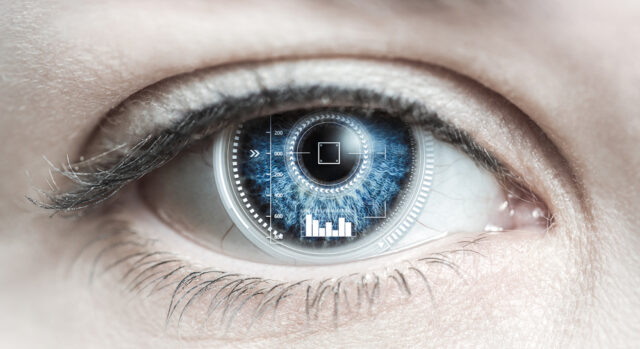 Annexin's CEO on ANXV's potential and the plan for 2022
Biotechnology company Annexin Pharmaceuticals is approaching the initiation of a phase II study after positive phase I results and an established large-scale production of its primary drug candidate ANXV. The company's goal is to position the candidate as First-In-Class, with vascular diseases as the targeted indication. BioStock has spoken with CEO Anders Haegerstrand to find out more about the company and its ambitions for 2022.
In addition to causing great suffering, cardiovascular disease (CVD) is the leading cause of death globally, and inflammation is a major factor contributing to the high incidence rate. Treatments with anti-inflammatory drugs, therefore, fulfil an important function in the field, but there are still a number of CVDs where there is a lack of effective treatments and where the medical need is quite significant.
Focus on a vascular disease that affects the eye
Annexin Pharmaceuticals is a Stockholm-based pharmaceutical company with an immediate goal to offer new treatments for vascular diseases. With the biological drug candidate ANXV, First-In-Class treatments can be offered for a number of patient groups where there are currently no effective treatment alternatives.
The company's main focus is to develop a treatment for retinal vein occlusion (RVO) – a vascular disease that affects the eye and causes partial or complete visual impairment and is one of the most common causes of blindness. Today, the approximately 16 million people who have the diagnosis are referred to procedures where drugs are injected into the eye. However, the treatment gives suboptimal treatment results, and most patients have persistent visual impairments.
Potential in major diseases – inflammation is a common denominator
ANXV is a recombinant human protein called Annexin A5 that occurs naturally in the body and has cell-protective anti-inflammatory properties. Common to several cardiovascular diseases is inflammation, and Annexin's goal is for ANXV to counteract this parameter also within RVO.
In certain vascular diseases, but also in aging, the production of the body's own Annexin A5 decreases. With ANXV, Annexin wants to increase the body's ability to protect and repair blood vessels and counteract inflammation in the cardiovascular system. In the long run, the candidate's properties mean that Annexin could also develop treatments for heart attack and peripheral occlusive artery disease, major diseases with very extensive market potential.
Maintaining and strengthening its lead position
In the company's upcoming phase II study within RVO, which is now awaiting FDA approval to be able to start, the hope is to be able to demonstrate this capacity with ANXV. Results from phase I studies showed a well-tolerated substance with limited safety concerns. It is also favourable for the company that is has established a cell line for large-scale production of Annexin A5, whose production process is also patent pending with an approved patent in e.g. Europe and Japan. With that said, the company continues to maintain and strengthen its position in the Annexin A5 area for the treatment of a number of diseases, in order to become the world-leading Annexin company.
Optimising value before commercialisation
The company's business model is based on independently conducting impact studies for at least phase II within the main indication, RVO. The intention is to optimise the value of the ANXV program before partnering, out licensing or selling. The company refers to independent market research that estimates that the global value of the main indication RVO to 32 billion USD by 2032. In parallel with the development of ANXV in RVO, the company plans to seek one or more partners for cooperation and commercialisation of ANXV in other diseases.
CEO tells us more
BioStock contacted Annexin's CEO Anders Haegerstrand, who told us more about the company and the plans for the coming year.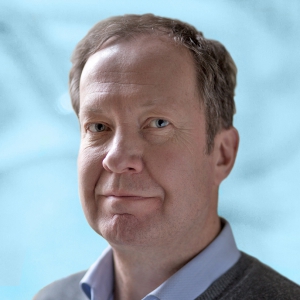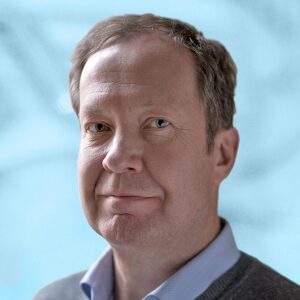 Anders, can you start by telling us about your professional background and how you use your previous experience in the role of CEO of Annexin?
– In addition to my background as a physician and associate professor, I have experience in leading and working in companies that have taken biological drugs from pre-clinical studies to patients. I have held leading positions at Astra Pain Control AB and AstraZeneca LLC, which has given me broad experience in R&D and drug development. My previous role as CEO and Head of Research at NeuroNova, where we took two protein drugs into phase I / II studies that were later acquired, has also given me valuable experience in licensing deals, interactions with, for example, the FDA, work in listed companies and other value to lead Annexin to become the world leading Annexin company.
Annexin's main candidate ANXV has cell-protective anti-inflammatory properties that are suitable for the treatment of a number of diseases. You have chosen to initially focus on RVO, how did the choice fall on this particular indication?
– In patients with RVO, the red blood cells often have a stickiness that is considered to be a cause of veins in the eye becoming clogged. Annexin A5 has the potential to prevent blood cells in patients from sticking to each other and the cells of the vessel wall. ANXV can also have other positive effects, such as repairing already damaged cells, preventing more cells from dying, and reducing inflammation where the latter otherwise leads to progressively poorer vision.
What benefits do you see that ANXV can offer patients?
– Patients will be able to have better eyesight than they would have received with other treatment. At present, only 2/10 patients regain the level of eyesight they had before. They also avoid getting a needle stuck in the eye almost every month for six or more months, which we know many people find very uncomfortable.
What is the competitive situation for ANXV, and how do you plan to position your candidate to achieve optimal market penetration?
– ANXV has a completely unique mechanism, so, within RVO, for example, we see no major direct competition, and ANXV then becomes a so-called First-in-Class treatment, which gives a strong market position. The vast majority of companies are developing variants of already proven treatments, such as anti-VEGF or cortisone preparations, but I have a hard time believing that these would have a dramatically better effect.
What are your market forecasts for your product?
– Independent market research estimates that the global value of the main indication RVO will reach 32 billion USD by 2032, of which ANXV – which offers a unique new treatment principle – should be able to take a relatively large share. A lot depends on the pricing and then it becomes important if ANXV gives such a good effect that patients do not need anti-VEGF treatment. Although ANXV is a complement to anti-VEGF or cortisone treatment and the combination as a whole provides a clear improvement for the patient, the potential is great.
But RVO is not the only indication that may be relevant for ANXV. Could you elaborate on that?
– Other diseases are, and may be, relevant to test the effects of ANXV. The company supports and provides ANXV for a Covid-19 study in the Netherlands. The researchers there have shown that the fatty substance that ANXV binds to (phosphatidylserine) is very likely to contribute to blood clot formation and inflammation that damages the lungs of patients with moderate or severe Covid-19. Other possibilities are in as far as different disease areas such as cancer, inflammatory bowel disease (Ulcerative colitis or Crohn's disease), and sickle cell disease, the latter a genetic disease where blood cells also stick together and clog blood vessels in large parts of the body.
Annexin is based on a single candidate, ANXV. What advantages and possible disadvantages do you see with this approach?
– The advantage is that one and the same information package of toxicological studies in animals and the phase I study in healthy volunteers, which takes time and is costly, can be used to get approved for several phase II studies in different diseases. The downside may be that if we have problems with ANXV, we are more vulnerable. In general, it is still the case that the body's own proteins that nature itself has developed offer fewer surprises when they are added to the body.
In conclusion, what milestones can one expect from Annexin in the coming year?
– FDA approval, our start and results in the phase II study, results that illustrate ANXV's binding to the retina, activities in more disease areas where ANXV may be important, and granted patents.
The content of BioStock's news and analyses is independent but the work of BioStock is to a certain degree financed by life science companies. The above article concerns a company from which BioStock has received financing.
Prenumerera på BioStocks nyhetsbrev