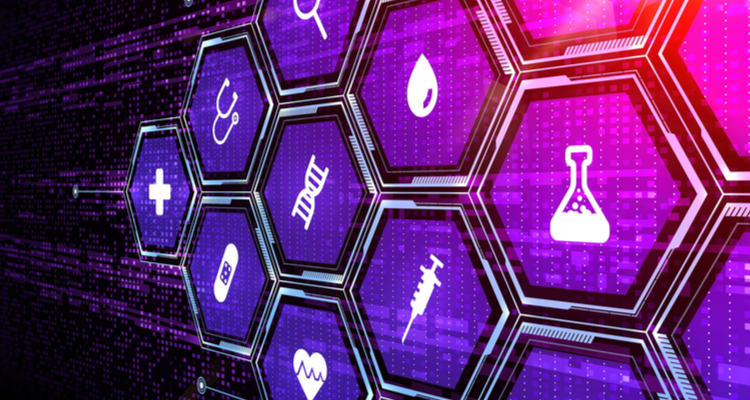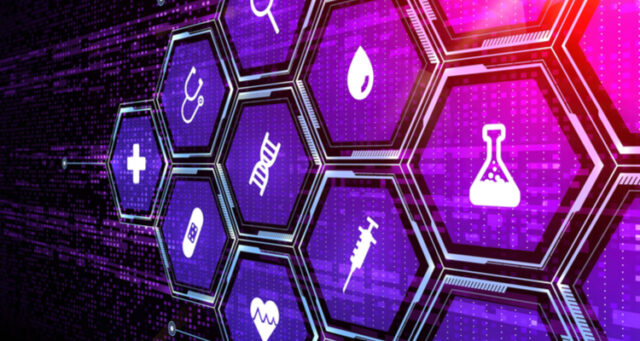 Curasight expands its clinical portfolio
Several investigator-initiated trials have lately shown great results for Curasight's PET tracer uTRACE, strengthening the company´s uPAR approach to cancer diagnostics. Following the positive results seen in neuroendocrine tumours and head and neck cancer, the Danish biotech has decided to expand its clinical portfolio with the two indications. BioStock has contacted CEO Ulrich Krasilnikoff to learn more.
It´s safe to say that Curasight's theragnostic technology has had a pivotal moment this past autumn and winter. Having received positive phase II outcomes in no less than three separate cancer indications, the company now gears up the clinical development to fully leverage its uPAR approach.
New strategy to leverage uPAR technology
The company recently released a strategy update, where it adds neuroendocrine tumours and head and neck cancer to the list of clinical development projects to be advanced towards phase III. BioStock has previously reported on the positive results in the new indications and you can read more about neuroendocrine tumours here and about head and neck cancer here.
In the Q4 report, also released recently, Curasight CEO Ulrich Krasilnikoff anticipate 2022 to be even more eventful than 2021. There will probably be reasons for the company to update the strategy again fairly soon, with results from the ongoing investigator-initiated study in glioblastoma right around the corner.
As a matter of fact, glioblastoma remains the company´s lead indication, where Curasight is developing, not only the PET tracer uTRACE, but also the uTREAT therapy, which is still in the preclinical development stage.
Looking to expand the organisation
With an expanded strategy also comes the need for an expanded team. Curasight is actively onbording new team members, and it started the new year strengthening the organisation with Hanne Damgaard Jenson, who has taken the role as Chief Development Officer. Hanne has a track-record from Genmab, Azanta and Novo Nordisk and has an in-depth knowledge in drug development and regulatory affairs, which is well in line with Curasight's intentions to expand and accelerate its clinical program.
But a larger organisation is not all that is required to execute the plans going forward. A strong financial position is also a key ingredient. Curasight ended the financial year of 2021 with a cash position of approximately 74 MDKK and reported a full year net loss of 7.6 MDKK. Commenting on the report in a presentation held last Thursday, the company expects the current financing to last well into 2023. Curasight's CEO also expressed hopes for further funding to be a mix of rights issue proceeds and money from potential partnernship deal.
CEO comments
Following up on those comments, BioStock has contacted Krasilnikoff to learn more about the new strategy and what it means for the company going forward.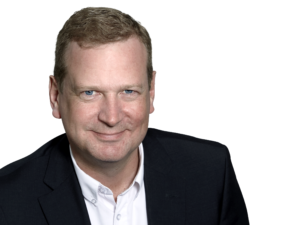 Firstly, picking up on the comments made during the report presentation regarding the future funding needs for the company, you expressed some expectations for a partner deal in the not-too-distant future. What does the current interest in your projects look like?
– With the expansion of two additional indications, there will be a need for additional funding – just as partnership agreements will also be a natural part of a development and go-to-market strategy. We are well connected with possible pharmaceutical companies, but I cannot go deeper into this topic at the moment. Partnerships will be part of the strategy and hopefully we will be able to enter into one or more partnership agreements within the next 12 months.
You also highlighted a series of potential partners, including some of the biggest names in drug development. Are they only generally considered potential partners or are there any tangible discussions going on right now?
– Continuing on from the question above –  I cannot say anything about with whom or at what level we may have discussions with, as this is confidential knowledge. If partnerships are closed, such information will be communicated to the market in accordance with applicable rules of insider knowledge.
With this expanded strategy, why is glioblastoma still the only indication in which you conduct preclinical work with uTREAT?
– The short answer to this is that very soon this is no longer true as our updated strategy now also includes testing of uTREAT in neuroendocrine tumours and head and neck cancer.
– Glioblastoma is still our lead indication and we expect data from the phase II study with uTRACE to be published soon. In addition, efficacy data from the preclinical study with uTREAT is expected this summer.
– We have not performed preclinical studies in neuroendocrine tumours and head and neck cancer yet – it is because the current funding in connection with the IPO can only cover a phase III study with uTRACE in glioblastoma and the preclinical study with uTREAT, as well as preparation for the phase III study in prostate cancer with uTRACE.
– Furthermore, we wanted to await the results from the phase II studies in neuroendocrine tumours and head and neck cancer with uTRACE, where both studies have fortunately shown very good results. It is against this background that we now include these indications in our updated strategy including the therapeutic track.
– Curasight's solution combines the technologies uTREAT (targeted radionuclide therapy) and uTRACE (based on non-invasive PET imaging). Both technologies target uPAR which is why Curasight's solution is called uPAR theranostics. The benefit of having a theranostics pair is that by performing imaging, and using the same substance for treatment, it can be exactly predicted where the therapy will go – or "what you see is what you treat". That is the beauty of the technology.
Looking at 2022, what would you say are the most important milestones to look forward to for Curasight?
– The key milestones for 2022, which was also communicated last week, will be:
– Results of phase IIb study in glioblastoma with uTRACE, which is expected during the first half of 2022.
– Results of preclinical study in glioblastoma with uTREAT, expected during Q2 or Q3.
– Preparing protocol for phase III in glioblastoma with uTRACE to be submitted as an investigational new drug application to FDA.
The content of BioStock's news and analyses is independent but the work of BioStock is to a certain degree financed by life science companies. The above article concerns a company from which BioStock has received financing.
Prenumerera på BioStocks nyhetsbrev