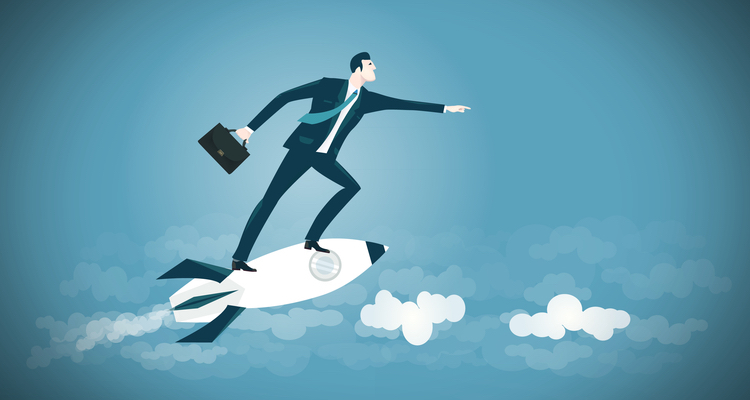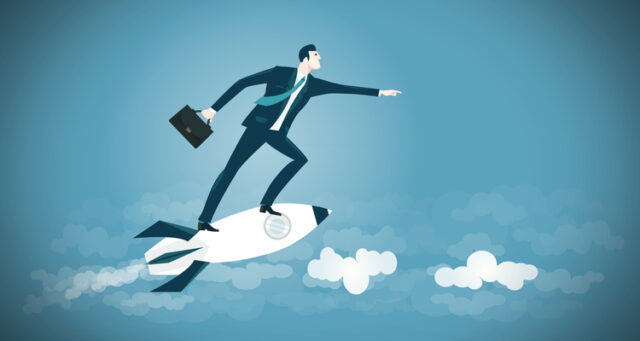 Ultimovacs to ride wave of positive momentum in 2022
Ultimovacs' Q4 report has been released and it reflects the company's robust progress with its universal cancer vaccine candidate UV1 during 2021. This, paired with important regulatory decisions by the FDA, has given Ultimovacs positive momentum going into 2022. The company's CEO Carlos de Sousa spoke to BioStock about the company´s achievements and how he plans to keep up the strong momentum into 2022.
Norwegian immuno-oncology biotech Ultimovacs is developing UV1, a universal cancer vaccine aimed at boosting a patient's immune system to fight off a wide range of cancerous diseases. With this goal in mind, the company has put together a broad clinical pipeline to evaluate UV1 in a number of indications where standard-of-care is poorly effective.
With the release of its Q4 report for 2021, Ultimovacs points out the milestones reached during the quarter, with key ones coming in the company's clinical development. Positive data were announced in October from one of the company's four phase I trials, where UV1 is being evaluated in metastatic or unresectable melanoma patients in combination with checkpoint inhibitor (CPI) pembrolizumab (Keytruda). Read a more detailed overview on this phase I trial here.
Regulatory grants in the US
The positive data from this trial, together with the positive data published in Frontiers in Immunology in the spring of 2021 backing the use of UV1 in combination with CPI ipilimumab (Yervoy) in metastatic malignant melanoma patients, prompted the FDA to first grant dual Fast Track, one for the UV1/pembrolizumab combination, the other for the UV1/ipilimumab combination, then Orphan Drug Designation (ODD) for UV1 stage 2b-4 malignant melanoma. These regulatory decisions underline the promise of UV1 demonstrated so far, and they help pave the way for a streamlined path to market.
The phase I results were accompanied by significant advancements in Ultimovacs' phase II pipeline with UV1. The company announced the first patient enrolled in the phase II DOVACC trial at the end of 2021. DOVACC is collaborative effort to evaluate UV1 in combination with AstraZeneca's durvalumab (Imfinzi) and olaparib (Lynparza) in advanced ovarian cancer patients. The trial is sponsored by the European Network of Gynaecological Oncological Trial Groups (ENGOT) and co-organised by Nordic Society of Gynaecological Oncology Clinical Trial Unit (NSGO-CTU). Read more here.
»There are several opportunities ahead and much work to be done, so I expect 2022 to be another busy year for the Ultimovacs team. We plan to continue to deliver.« — Carlos De Sousa, CEO Ultimovacs
Speaking of patient enrolment, the other three phase II studies that are currently in the enrolment process, INITIUM, NIPU, and FOCUS, have seen an uptick in enrolment rate between Q3 and Q4, according to Ultimovacs. For a more detailed overview of these phase II clinical programmes, read here and here.
During the quarter, Ultimovacs also announced expanding its phase II clinical pipeline even further with its plans to begin a fifth trial called LUNGVAC. LUNGVAC will evaluate UV1 in combination with the CPI pembrolizumab in Non-Small Cell Lung Cancer (NSCLC) patients with advanced or metastatic disease. Read more here.
New vaccine platform development
To top things off in 2021, Ultimovacs made progress with its TENDU study, a phase I trial testing the company's TET (Tetanus-Epitope Targeting) technology platform – a vaccine delivery system based on the addition of adjuvant to vaccine peptides. Earlier this month, Ultimovacs announced that there were no safety concerns related to the first two dose cohorts, and the study is moving on to the third and final cohort. Read more about this new technology and the latest news around it here.
Strong financial position at the end of 2021
Overall, during 2021, Ultimovacs has continued to demonstrate the strength of its clinical development pipeline. The advancements bring the company closer to its reaching its vision to combine UV1 with other classes of immunotherapy to prolong life for late-stage cancer patients.
Furthermore, as summarised in the Q4 report, Ultimovacs is in a strong position financially to help make that vision become a reality. The company raised NOK 270 million through a substantially oversubscribed private placement to new and existing shareholders in October 2021. The net proceeds will help fund the LUNGVAC trial, advance UV1 towards phase III studies, and further develop the TET platform.
The total cash position for Ultimovacs at the end of Q4 was 574 MNOK, which provides a solid financial foundation for the continued development of the company's programmes into the first part of 2024.
BioStock reached out to the company's CEO Carlos de Sousa to get his thoughts on the year that´s past and Ultimovacs plans for 2022.
Carlos de Sousa, when you look back at Ultimovacs' 2021, what stands out in your mind?
–  2021 was a formative year for Ultimovacs. I am very proud of the team's hard work and significant progress: We reported positive data, we announced our fifth phase II study for UV1 as an add-on therapy, and we had a successful oversubscribed private placement, securing a solid financial foundation beyond several value triggers, into 2024. Finally, we also received important recognition from the FDA.
– We were all impacted by the COVID-19 pandemic last year. Our phase II studies are enrolling 650 patients in 100 clinics in 15 countries, and the impact of the pandemic has varied between regions. Despite these challenges, we have reported increased enrolment rate in the INITIUM study that has now more than 75 per cent of the patients enrolled as well as in the NIPU study, which has more than 55 per cent of the patients enrolled. We estimate the readout in first half of 2023 for these two studies.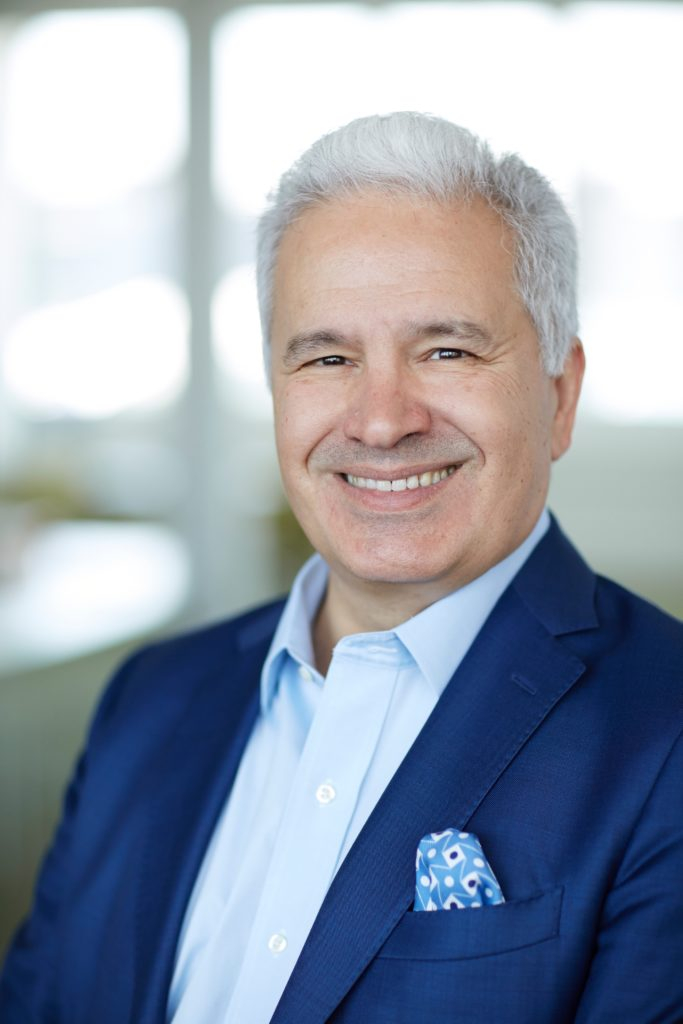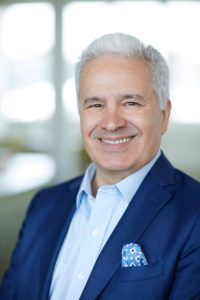 How impactful are the FDA decisions as you move forward in your development?
– A recognition from the FDA is a major milestone for any biotech company. These designations accentuate the promise of UV1 that has been shown in our clinical studies, addressing unmet need in patients. We are pleased to continue our constructive dialog with regulators to bring UV1 to patients as soon as possible.
– Fast Track designation enables early and frequent communication with the FDA to support the drug's development, as well as entitlement to a Rolling Review of the Biologic License Application. Drugs with Fast Track designation may also be considered for Accelerated Approval and Priority Review provided certain criteria are met. Orphan Drug designation includes seven-year market exclusivity upon regulatory approval if received and exemption from FDA application fees.
Finally, how do you envision 2022 for Ultimovacs?
– We will continue to advance our phase II clinical programme and produce data as soon as is possible. The LUNGVAC study, our fifth phase II trial, will start enrolment of patients this spring. It's very encouraging to experience broad interest from all the participating clinics. We are also preparing for the next stage of development of the TET platform. We will continue the dialogue with potential partners, and increase the visibility of Ultimovacs towards the investor community in a broader geographic presence. To summarise; there are several opportunities ahead and much work to be done, so I expect 2022 to be another busy year for the Ultimovacs team. We plan to continue to deliver.
The content of BioStock's news and analyses is independent but the work of BioStock is to a certain degree financed by life science companies. The above article concerns a company from which BioStock has received financing.
Prenumerera på BioStocks nyhetsbrev