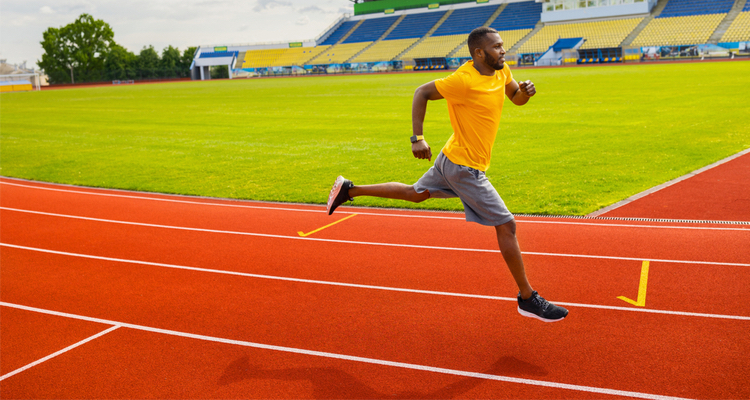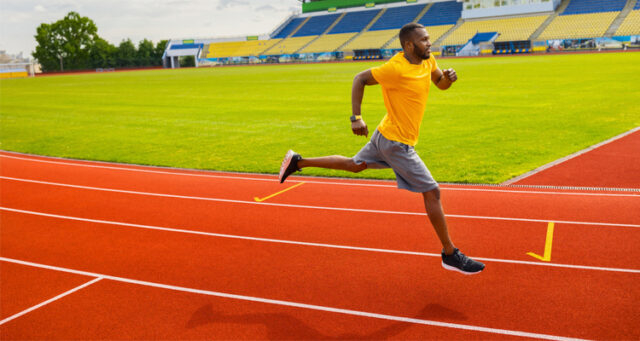 SynAct Pharma well positioned for an eventful 2022
Biotech company SynAct Pharma finished 2021 with strong phase IIa results for AP1189 in Rheumatoid Arthritis, supporting further development within this large and commercially attractive indication. They are now preparing for a phase IIb study in RA which will incorporate the new AP1189 tablets and three month dosing. Furthermore, a listing on Nasdaq Stockholm Main Market is in the pipeline for the first half year. BioStock reached out to CEO Jeppe Øvlesen and CSO Thomas Jonassen to learn more about what is in the cards for 2022.
SynAct Pharma's research and development are focused on helping the immune system resolve excessive or chronic inflammation based on melanocortin biology. Lead drug candidate AP1189 is designed to selectively activate melanocortin receptors 1 and 3 (MC1R and MC3R), which not only inhibits the inflammatory response, but also promotes resolution by stimulating neutrophils and macrophages to clear up inflammatory factors.
AP1189's two-fold mechanism of action is a novel way of addressing Rheumatoid Arthritis (RA) and other autoimmune and inflammatory diseases, without suppressing the immune system, as mentioned in a previous interview with SynAct Pharma. Further development of AP1189 in RA is of top priority according to CEO Jeppe Øvlesen:
»We want to continue to create significant value for our stakeholders in SynAct Pharma including the patients and our shareholders. Our clear opinion is that based on the data from BEGIN, AP1189 must be further developed to capture most patients in RA in need for better treatments. This can be done at SynAct Pharma or through a partner.«
Great achievements in 2021
SynAct Pharma recently published their year-end report which summarises 2021, but also provides information on the company's priorities and objectives for 2022. According to a comment in the report from CEO Jeppe Øvlesen, SynAct Pharma is well positioned for the upcoming year:
»Together we made incredible progress during 2021, setting the stage for what could be a transformative 2022.«
The greatest achievement in 2021 was undoubtedly the reporting of key data from the BEGIN study, a phase IIa clinical study of AP1189 in early rheumatoid arthritis patients with severe disease activity. Two doses of AP1189, 50 and 100 mg, were evaluated for four weeks in combination with the antirheumatic drug methotrexate. The study's primary efficacy endpoint was met, with a significant reduction in Clinical Disease Activity Score (CDAI) compared to placebo in patients treated with 100 mg AP1189 following four weeks treatment. 
Phase IIb study in RA in preparation
Following the positive phase IIa results, SynAct's primary focus in 2022 will be to plan and initiate a IIb program in RA with AP1189. The company states in the report that it has the possibility to follow one of two development paths in RA, or both, namely:

1) Continue the development with AP1189 as first line treatment in combination with current standard therapy (methotrexate) and/or

2) Develop the compound for treatment in patients experiencing inadequate response to disease-modifying antirheumatic drugs (DMARDs), i.e. patients who following initial approach to control the disease with methotrexate still suffer from severe disease. The company has communicated that the final decision of which path to follow will be taken following scientific and regulatory advice from the FDA. 
Following Investigational New Drug (IND) approval in the US and approval from regulatory authorities in the EU, the phase IIb trial in RA can be initiated, marking another important milestone for the company.
Three months dosing and AP1189 tablets
The patients in the phase IIb study will be treated for three months with AP1189, which is in line with the current guidelines for clinical investigation of pharmaceuticals for the treatment of RA. A treatment period of three months was made possible when SynAct Pharma completed a preclinical toxicology programme in November, supporting dosing in humans for that duration.
Another great asset for the phase IIb in RA is the newly developed AP1189 tablet, which has a more convenient administration compared to the previously used oral suspension. The tablet has been tested on healthy volunteers in a pharmacokinetics (PK) study which showed that all relevant PK parameters of the tablet were comparable to the suspension. This means that the new tablet can be used in the upcoming phase IIb trial in RA and other future clinical trials.
Revision of NS study and refocusing the Covid-19 project
To benefit from the new tablet and three months dosing also in the development programme in Nephrotic Syndrome (NS), SynAct Pharma has decided to amend the protocol by redesigning the second part in the phase IIa study with AP1189 in NS, which is expected to be completed in 2023.
Another decision that recently has been made is to not initiate another clinical study with AP1189 in Covid-19, due to unpredictable changes of the spread of infection and the changed characteristics of the disease following the emergence of the omicron variant. However, SynAct believe that the characteristics of AP1189 justify further research on treatment of virus-induced hyper-inflammation, which is why they have initiated preclinical pharmacological studies in influenza.

Application to Nasdaq in Q1



SynAct Pharma also plans to change listing from Spotlight Stock Market to Nasdaq Stockholm Main Market in 2022, mainly to attract a wider range of shareholders, especially institutional investors. The ambition is to submit a formal application to Nasdaq in the first quarter and if approved to complete the list change before the end of the first half year.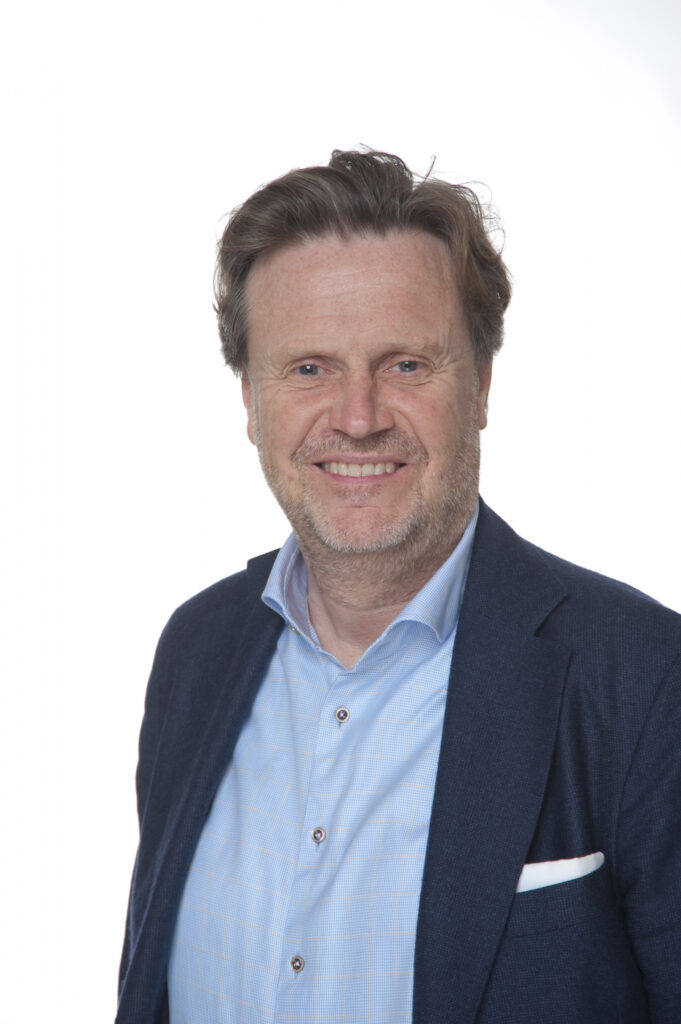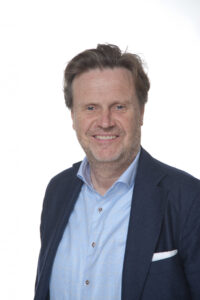 Thomas, in the BEGIN study, SynAct included and treated patients newly diagnosed with RA, so-called treatment naïve patients. For phase IIb you are also considering a potential alternative design involving patients with inadequate response to DMARD. What is the strategy behind that?
– We are currently working with both options. First line treatment is a very attractive path moving forward as the compound have shown to be effective and importantly showed to be safe and well tolerated. A reduction in Clinical disease activity index (CDAI) of 15.5 point within four weeks is to be considered clinically very meaningful. The full treatment effect have most likely not been reached after 4 weeks treatment and we could most likely also include higher dose moving forward. Consequently we hope that prolonged dosing would have the possibility to improve the likelihood for disease control, which is what all are looking for. The most commercially attractive positioning in RA is in the DMARD-IR patient segment and in other patients where existing second and third line treatment have been found to induce inappropriate response.
– DMARD-IR patients are patients, who for a minimum of 3 months or longer, have been treated with methotrexate, the primary used DMARD, and still have significant disease activity. Short-term treatments including joint injections with glucocorticoids could and have potential been used. For an inadequate responder, the second line treatment would then be a biologic and/or a second DMARD. The problem with all these treatment options is that although being effective, the risk for side effects, not at least infections due to immunosuppression are high. In addition, even following treatment with the biologics, up to 1/3 of the patients still suffer from uncontrolled disease. To test AP1189 in DMARD-IR patients is therefore a logically and commercially attractive possibility. From our ongoing discussions with pharma companies, this is also the market segment where they would consider to inject significant resources.
In the BEGIN study, you managed to show a significant reduction relative to placebo treatment in the primary endpoint. How does this effect compare with other treatment options such as the JAK inhibitors?
– Janus Kinase inhibitors (JAKs) are a class of compounds that we for sure compare AP1189 to. They are orally available and are given once or twice a day. They represent a large market share, with sales of several billion dollars annual. They induce a fast onset of action and they have been tested both as first line treatment, as well as in DMARD-IR patients with the data reported in scientific papers. Consequently, we can learn a lot from studying the development of the JAKs. Given as first line treatment either as monotherapy or in combination with methotrexate. The JAKs effect evaluated by the ACR20 score shows that the response rate following 4 weeks treatment is around 60-65% compared to 30-40% in the placebo treated controls. We have updated and recalculated the ACR20/50/70 from our BEGIN study with ACR20 in the 100 mg group updated to be 60.6% compared to 33.3% in the placebo group, which is very comparable to what has been reported for the JAKs.
»We have updated and recalculated the ACR20/50/70 from our BEGIN study with ACR20 in the 100 mg group updated to be 60.6%«
– Importantly and differentiating from the JAKs, 100 mg AP1189 did not induce potential dose limiting side effects. Consequently, we firmly believe that AP1189 could be a very attractive future treatment option in RA.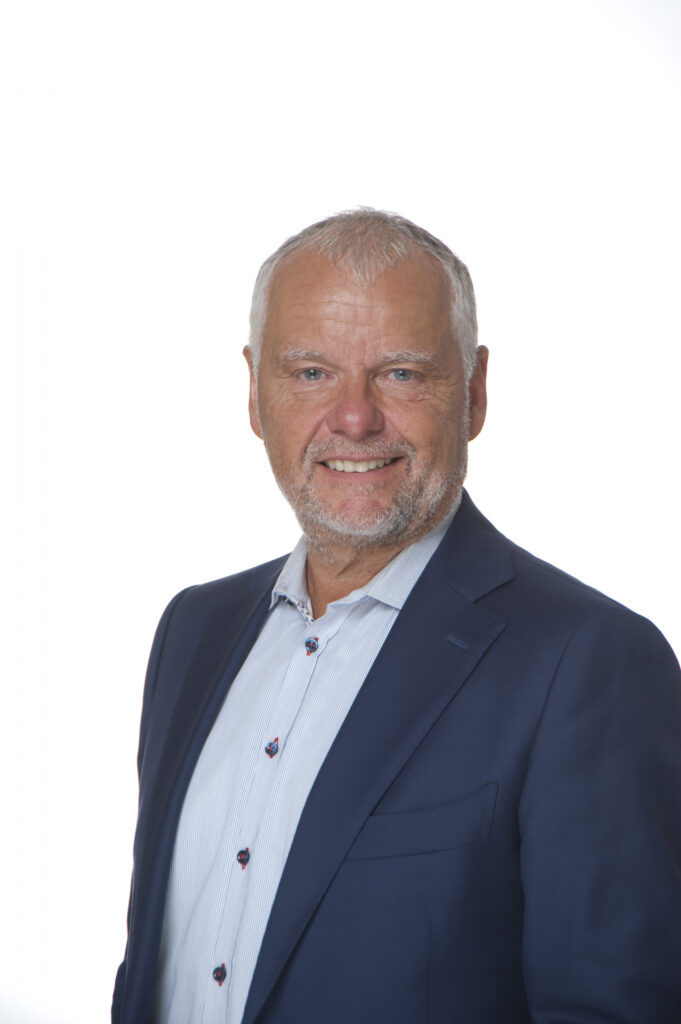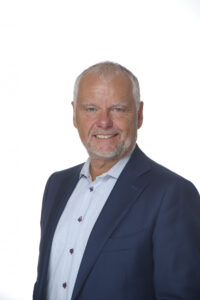 Jeppe, what feedback on the BEGIN data and potential future development of AP1189 in RA have you received from investigators and key opinion leaders?
– The response from the investigators who together with the patient volunteers made the BEGIN study possible, is that they are very excited about the possibilty for AP1189 moving forward as a potential new treatment option. Importantly, they are all quite eager to get the next study up running. So overall, we have received very positive feedback.
– In the immediate continuation of the reporting of the high level data around December 1, 2021, we conducted a market research study through a specialized vendor on the US market. The study was conducted in December, in a blinded fashion, interviewing high-prescription rheumatologists, presenting the profile of AP1189 as novel treatment option in DMARD-IR. Overall the interest was quite remarkable with an average interest of 8.9 out of 10 highlighting the unmet medical need for an oral available, effective and importantly safe new treatment option for these patients.
When is the phase IIb study of AP1189 in RA expected to be initiated?
– Our team of internal and external resources is currently finalizing the study report from the BEGIN study and in parallel we are preparing the briefing package for a scientific advice meeting with FDA. As soon as we have the outcome of the pre-IND meeting, the IND will be filed in the US and, simultaneously, clinical trial applications in the EU. An important aspect is to secure that the study will be set-up in collaboration with a dedicated vendor, a so-called Contract Research Organisation (CRO), who on our behalf will be responsible for the conduct of the study. A phase IIb study costs a substantial amount of money. We therefore spend significant amount of time and effort to secure the best vendor set-up at the right price. Everything together, means that we expect to have all these important tasks completed prior to the summer break, meaning that the study can be initiated in the second half of the year.
»The strong results from the phase lla program gives us a foundation in driving the business development activities forward. Since the data was released, we have been and are in discussions with big pharma and larger biotech companies.«
According to the year-end report, you have had good interactions with several potential partners during and after the virtual JP Morgan conference in January. Could you elaborate on the partnership plans for SynAct Pharma? 
– The strong results from the phase lla program gives us a foundation in driving the business development activities forward. Since the data was released, we have been and are in discussions with big pharma and larger biotech companies. From experience we know that it takes time to explore deal potentials and we expect that these discussion will be ongoing for some time in order to explore full potential. In parallell we are advancing the projects, enabling us to drive our own destiny and securing that no shareholder value is lost in delays.
The content of BioStock's news and analyses is independent but the work of BioStock is to a certain degree financed by life science companies. The above article concerns a company from which BioStock has received financing.
Prenumerera på BioStocks nyhetsbrev