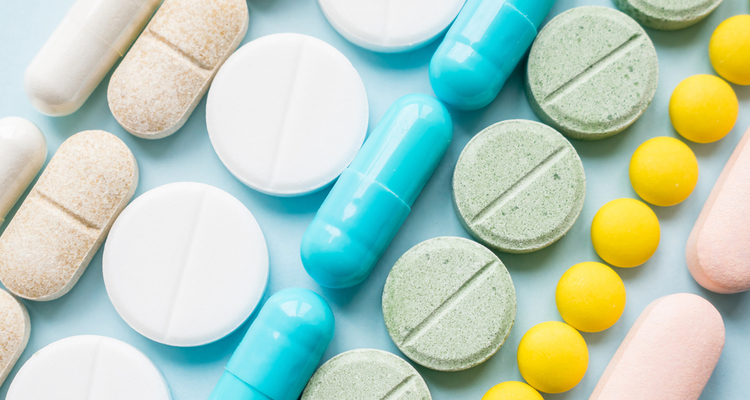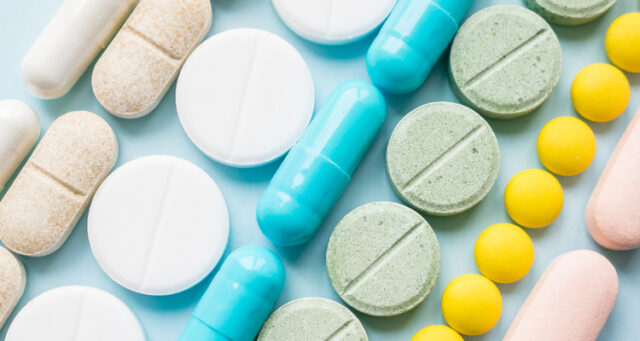 Stayble Therapeutics is addressing the opioid crisis
Over the past three decades, there has been a dramatic increase in opioid abuse, especially in the US where more than half a million people have lost their lives to opioid overdose. Opioid addiction and overdoses have become such a widespread problem that it is being described as a global crisis, opioid epidemic. In light of this, there is a great and urgent need for new effective treatments for pain, not least chronic back pain, according to Stayble Therapeutics CEO Andreas Gerward.
Opioids are compounds that act on the opioid receptors to produce a morphine-like effect. They are analgesic and sedative, but also highly addictive, which means that the use of opioids can lead to misuse and addiction, and in the worst case, overdose with a fatal outcome. Opioids include illegal forms of drugs, such as heroin, as well as legal prescription drugs such as oxycodone (OxyContin), morphine, hydrocodone (Vicodin) and tramadol.
Overprescription of opioids in the US
Prescription of opioid drugs have increased sharply over the past three decades, mainly due to aggressive and unethical marketing by profit-driven pharmaceutical companies, as well as inadequate regulation of this type of drug.
Prescriptions of opioids quadrupled in the US and Canada between 1999 and 2010, which also resulted in a fourfold increase in the number of opioid-related deaths. Today, opioids account for about two-thirds of all drug overdoses in the US, and every day an average of 130 people die from opioid overdoses. This has come to be known as the opioid crisis, which is estimated to have cost the lives of 600 000 people in the US and Canada since 1999.
Back pain a common reason for opioid use
Chronic low back pain is one of the most common reasons for which patients are treated with opioids. Half of regular opioid users in the US refer to chronic low back pain as reason for the medication. Opioids may relieve the pain in the short term, but they do not address the underlying problem that causes back pain.
Gothenburg-based Stayble Therapeutics is developing a treatment that address the root causes of chronic disc-related low back pain – instability of the disc and leakage of inflammatory substances. The drug candidate STA363, which consists of lactic acid, is injected into the nucleus, which induces a transformation to connective tissue. This is expected to stabilise the disc and reduce leakage, which can provide permanent pain relief to the patient.
OxyContin – the trigger
The first wave of the opioid crisis began when OxyContin was approved by the FDA in 1995 and launched on the US market in 1996. Purdue Pharma, the pharmaceutical company behind OxyContin, marketed the opioid as less addictive than other opioid drugs because of its extended-release formulation. The fraudulent description led to OxyContin being prescribed to a variety of pain conditions, even for long-term use in moderate and chronic pain, although opioids should only be used for a short period of time. Previously, opioids had only been prescribed for severe acute pain in, for example, cancer and palliative care.
Many of the patients soon developed an addiction to OxyContin, as well as a tolerance which required the dose to be increased to achieve the same effect. Misuse, overdoses and deaths related to OxyContin began to rise sharply and the start of the opioid crisis was a fact. The use of illegal opioids, such as heroin and fentanyl, also increased due to patients' strong opioid addiction.
Four large pharma companies pay 5 billion SEK in settlement
Thousands of lawsuits have been filed against Purdue Pharma and in September 2019 the company was declared bankrupt. But it is not just Purdue Pharma that has contributed to the opioid crisis, other pharmaceutical companies have also been fuelling the opioid crisis. Recently, Johnson & Johnson, Amerisource Bergen, Cardinal Health and McKesson agreed to pay 590 MUSD for knowingly pushing addictive opioid drugs to the Native Americans, who have been hit hard by the opioid crisis.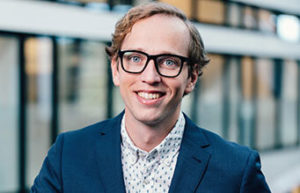 Stayble's CEO sees great need for new treatment options
Stayble Therapeutics' injection treatment STA363 is intended for treatment of patients with chronic disc-related back pain chronic disc-related back pain who do not get better from physiotherapy and painkillers, such as opioids. As many as 100 million people suffer from chronic disc-related back pain in the US, Japan and the EU5 and about 30 per cent of them could be treated with STA363, according to Stayble's assessment. Given the large number of people affected, as well as the ongoing opioid crisis, the development of STA363 can be viewed as urgent.
BioStock contacted Stayble Therapeutics' CEO Andreas Gerward hear his thoughts on the opioid crisis and how the company's drug candidate STA363 can help remedy the crisis.
»It is both frightening and unbelievable that opioids have been marketed without showing their negative consequences for so long.«
First of all, what are your thoughts on the overprescribing of opioid painkillers resulting in an opioid crisis with an alarming number of deaths?
– It is both frightening and unbelievable that opioids have been marketed without showing their negative consequences for so long.
– There are very many patients today who are desperate and will do anything to reduce their pain. The lack of effective treatment options, combined with the strong addiction that opioids create, is incredibly problematic.
– We see a need for a more effective treatment for this type of patients. In comparison to painkiller treatments that are a short-term solution, we offer a more effective alternative that treats the two underlying causes of discogenic back pain. With STA363, we can reduce the prescription of painkillers, while giving patients a treatment that is effective in the long term.
How many patients with chronic disc-related back pain are being treated with opioid painkillers today?
– In the US, it is estimated that about 50 per cent of all patients who consume opioids regularly report back pain. We estimate that more than 40 million patients in the US suffer from chronic back pain.
How many of them do you think could be helped by STA363?
– We see that about 30 percent of all patients suffering from chronic disc-related pain could be helped. Our goal is to be able to give the patients an early treatment and prevent them from getting addicted to strong painkillers.
– The goal of STA363 is to permanently reduce patient pain and exclude treatment with opioids. Our typical patient is between 30-60 years of age, which is the age range with the majority of all deaths linked to opioid overdoses. With STA363, we can offer a permanent pain relief and reduce the prescribing of painkillers opioids.
»With STA363, we can offer a permanent pain relief and reduce the prescribing of painkillers opioids.«
The US, which is considered the epicenter of the opioid crisis, is one of Stayble's most important target markets. Could you tell us a little more about your marketing plans?
– The US is one of our main markets and we see a great interest in innovative solutions. In our discussions with Key Opinion Leaders, it is clear that there is a great need for new therapies for our patients. There is widespread frustration among patients and doctors that there are currently no alternatives. It is estimated that only 30 per cent of patients are recovered from painkillers or physiotherapy, and only a few patients are offered spinal fusion surgery/prosthetic surgery. We aim to fill the therapeutic gap of the remaining 70 per cent.
– A couple of studies within our area in the US have previously been conducted, which means that we have a very good understanding of FDA's requirements on our treatment for a market approval. We are currently working preparatory and are in ongoing discussions with potential partners in the US.
»We have a very good understanding of FDA's requirements on our treatment for a market approval.«
– In 2021, we have also strengthened our scientific advisory board with Dr Aaron Calodney and Dr Douglas Beall, both of whom are based in the US. With their expertise in both pain management and the US market, we feel prepared for future development and partnership.
The content of BioStock's news and analyses is independent but the work of BioStock is to a certain degree financed by life science companies. The above article concerns a company from which BioStock has received financing.
Prenumerera på BioStocks nyhetsbrev