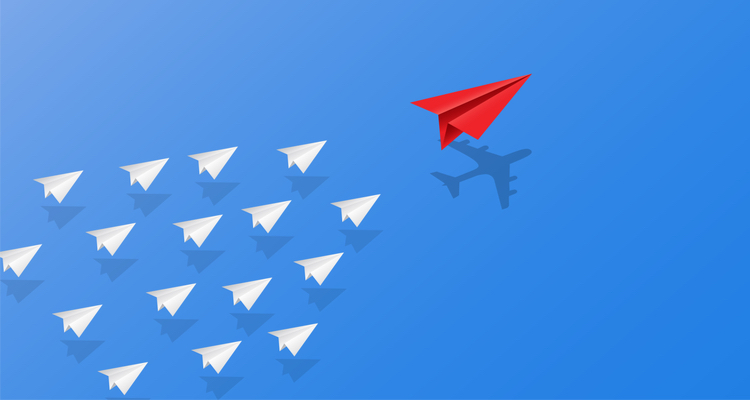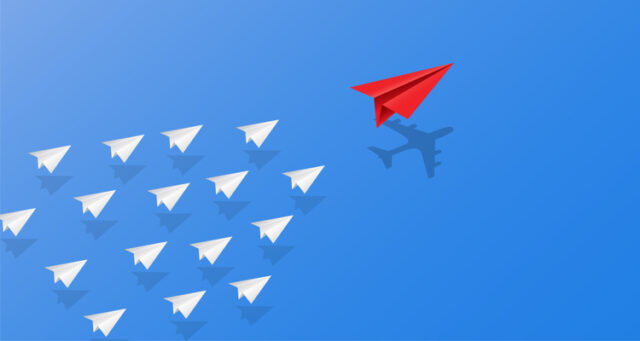 Project manager sees great potential in Lipum's candidate
Umeå-based Lipum is in late preclinical development phase with the candidate drug SOL-116 with the ambition to treat chronic inflammatory diseases. The development work is led by Dr Maria Wanderoy, who recently took up the role as Project Director at Lipum. BioStock contacted Wanderoy to hear her thoughts on the SOL-116 project, her first months working at the company and the development plans for the candidate.
Biopharma company Lipum develops the candidate drug SOL-116, an antibody for the treatment of chronicinflammatory diseases such as rheumatoid arthritis (RA) and juvenile idiopathic arthritis (JIA). The company's drug development is based on the discovery of the enzyme protein Bile-Salt Stimulated Lipase (BSSL) and its role in chronic inflammation.
The final part of toxicology and safety studies with SOL-116 is currently being conducted in preparation for the upcoming clinical phase I trial with the candidate, which is planned to begin in 2022. Lipum's partner Abzena Inc has successfully completed the GMP manufacturing of the candidate. In the next step, Apotek Produktion & Laboratorier AB (APL) will perform aseptic fill to ensure that the drug product is sterile and ready for use in clinical trials.
Dr Maria Wanderoy has the main responsibility for the company's drug development, which CEO Einar Pontén expressed enthusiasm for in a press release:
»I am very enthusiastic for the experience that Maria brings and that she takes a leader role for Lipum's competent team. This is a great step towards a successful clinical development phase for the company«
Extensive experience from the pharmaceutical industry
Maria Wanderoy holds a PhD in neurochemistry and neurotoxicology from Stockholm University in Sweden and has more than 25 years' experience from the pharmaceutical industry. She has previously been Global Project Manager and Clinical Project Manager at AstraZeneca, COO/Preclinical Project Director at Dicot and Director Clinical Project Management at SDS Life Science.
Thus, Maria Wanderoy has a broad understanding of the entire drug development process, from early preclinical research to the planning and execution of clinical programs. Wanderoy has also been project manager at SHL Medical for the development of medical devices, such as autoinjectors used for drug delivery in patients.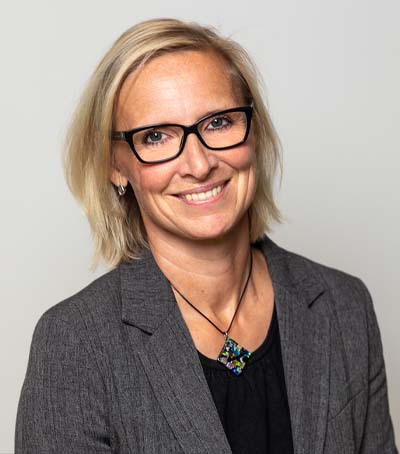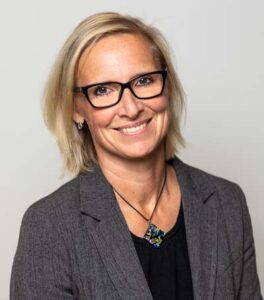 Interview with Maria Wanderoy
BioStock contacted Maria Wanderoy to find out more about her expectations for the development of Lipum's drug candidate SOL-116.
Maria Wanderoy, would you like to first tell us a little about yourself and your previous experiences from drug development?
– I had the privilege of joining a large pharmaceutical company already at the end of my education when I started at AstraZeneca R&D Södertälje focusing on research in CNS & Pain. I worked there for 20 years, first with preclinical research and then moving on to clinical development, developing further in the role as project manager. I am hugely grateful for this time – you cannot get a better basis to stand on for continued work in drug development. 
What do you consider to be your main strengths as a project manager?
– I am very fond of collaborating with others in a team where we strive for a clear common goal. As the leader of the team, my main strengths are that I keep all activities together and make sure that everything proceed according to plan at the same time creating clarity around processes and in all communication around the project. It is very important that everyone feels involved and that you always know where we are right now and what our goal looks like. When working with drug development, you must be prepared to adjust the plans as we move on getting more knowledge about the drug candidate. In addition, it is important to have fun together when working with the project – this is really something I am passionate about!
You took up the role of project manager for Lipum's drug development a couple of months ago. How has your first time in the company been?
– Absolutely amazing. Lipum is a company with very competent and nice people. We are in an exciting phase where all the work performed in preclinical development will provide a good basis for starting clinical trials in humans. It is a wonderful challenge to be part of the building on all the great work that has already been put into take SOL-116 forward in the journey towards becoming a registered drug.
»We are in an exciting phase where all the work performed in preclinical development will provide a good basis for starting clinical trials in humans.«
 What attracted you to the role of project manager at Lipum?
– I had just completed an assignment in another listed small pharmaceutical company with a project in the same phase of drug development as Lipum, which gave me a lot of good and new experiences. So, when this opportunity came up, it felt like a perfect opportunity to use all the knowledge I have gained and in addition it would mean that I again get to work with inflammatory diseases, an area that I used to work with before and think is very interesting. 
During your long career in the pharmaceutical industry, you have probably come across a lot of drug development projects. What makes Lipum's SOL-116 stand out?
– We believe that SOL-116 has a unique mechanism of action, which means that Lipum could offer something new in the treatment of several inflammatory diseases. It would be something very special if this goes all theway.
Finally, what do you think will be the most important factors for the successful development of SOL-116 and how do you plan to create the necessary conditions? 
– The most important thing is to continue the path of finding the optimal way to achieve Proof-of-Concept with SOL-116 as a first milestone. We must constantly seek the best ways forward. My role will be to plan and drive the work and to make sure to have the right team in place. It should be done under pleasant forms but with the highest possible speed.
The content of BioStock's news and analyses is independent but the work of BioStock is to a certain degree financed by life science companies. The above article concerns a company from which BioStock has received financing.
Prenumerera på BioStocks nyhetsbrev