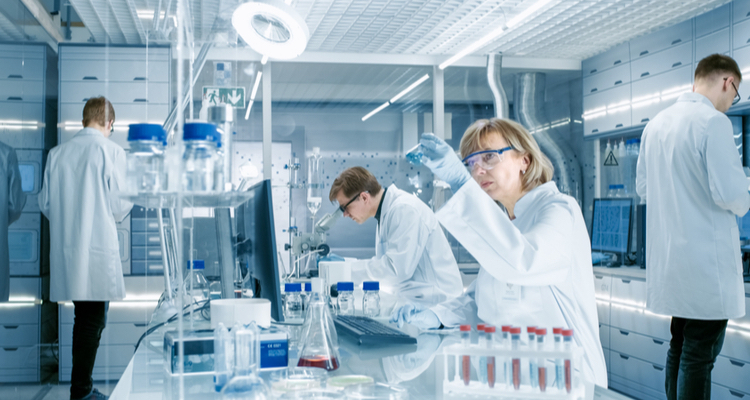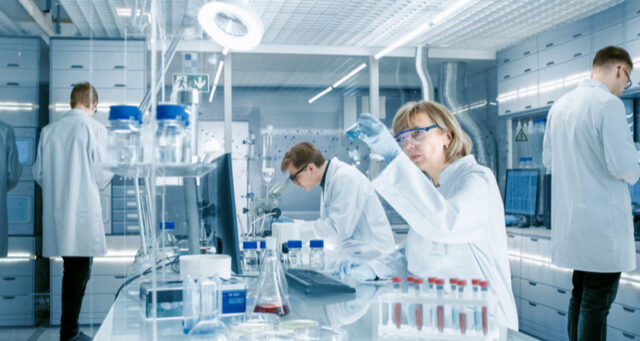 DexTech Medical's CEO on the company's technology platform
DexTech Medical develops drug candidates in oncology that are based on the CDC platform GuaDex, where different substances are combined with the carbohydrate molecule dextran. The company will soon advance into the clinical phase in multiple myeloma with the main candidate OsteoDex, which has shown promising phase II clinical results in metastatic castration-resistant prostate cancer. BioStock contacted DexTech's CEO Anders R Holmberg to find out more.
Uppsala-based DexTech Medical conducts research and development in oncology based on a proprietary carbohydrate-drug-conjugate (CDC) platform called GuaDex. The backbone of GuaDex consists of clinical Dextran that has been shown to be well suited for conjugation, namely conjugation with other molecules. Dextran is a well-known drug that was launched back in the 1950s, used among other things as a blood substitute.
GuaDex generally has tumour-specific and tumour-toxic properties and selectively binds to malignant tumour cells. By linking active substances to Dextran, the properties and treatment effect of the drug can be strengthened or changed, while minimising side effects.
OsteoDex – the company's lead candidate
Based on the CDC platform, DexTech has developed four different drug candidates. The main candidate OsteoDex has been developed primarily for the treatment of skeletal metastases in castration-resistant prostate cancer (mCRPC). In OsteoDex, GuaDex is linked to the bisphosphonate alendronate, which causes the candidate to be tied to the parts of the skeleton that have been attacked by metastatic tumours. The drug candidate also contains Guanidin, which contributes with the cytotoxic effect.
OsteoDex has been evaluated in a phase IIb clinical study with good results showing that the bifunctional mechanism of action has a clear tumour-slowing effect and a very good safety and tolerability profile, with only a few and mild side effects.
Multiple myeloma is the next focus area
To further demonstrate OsteoDex's potential as a cancer drug, DexTech has chosen to expand the clinical program to multiple myeloma, where it recently conducted a new share issue with the aim of funding a Proof-of-Concept study in the indication. You can read more about the study here. Multiple myeloma is an incurable haematological cancer that originates from plasma cells in the bone marrow.
The disease is similar to bone metastases from prostate cancer, where bone cells and tumour cells stimulate each other, leading to systemic destruction of bone (the so-called vicious cycle). The phase II results show that OsteoDex has an inhibitory effect on bone-degrading osteoclasts as well as a direct cytotoxic effect on the tumour cells.
The company has previously conducted preclinical studies at Karolinska Institutet that show that OsteoDex has a tumour cell killing effect also on different myeloma cell lines and that the cytotoxic effect is strong even at low concentrations.
Great potential for technology
If the upcoming Proof-of-Concept study in multiple myeloma strikes well, the door opens to another huge treatment market for OsteoDex. This would mean providing potential drugs for two major cancer indications, which would place the company in a very advantageous position in discussions with potential partners.
Despite this, it can be concluded that the company has had a volatile journey on the stock exchange since the phase II results were presented in 2018, with a 2-year follow-up in June 2020. A tense expectation of a partner agreement has changed to impatience, which has pushed down the valuation to below 200 MSEK. This can be seen in light of the fact that there are several instances when higher valued biotech companies that have not come nearly as far in their development.
DexTech's CEO on platform technology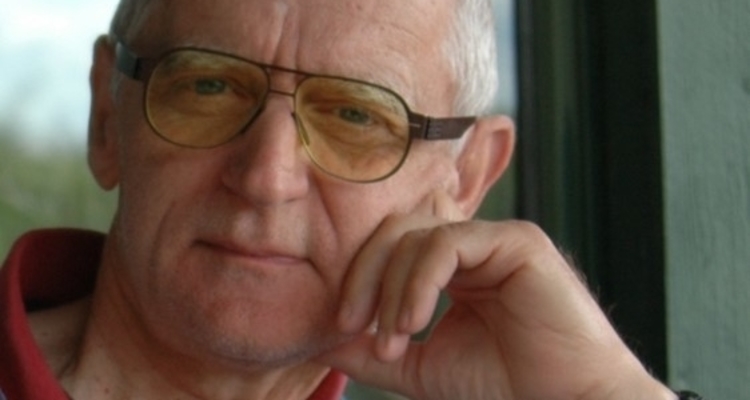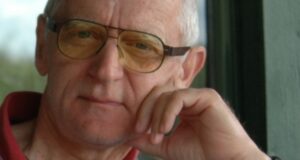 DexTech sits in an interesting position, where it has a validated CDC technology and where it is now entering the clinical stage with the main candidate OsteoDex within a second indication. BioStock contacted the company's CEO Anders R Holmberg to find out more about the GuaDex platform and its advantages over other treatment principles.
Your drug candidates are so-called CDCs. Could you tell us a little more about what properties distinguish them from other cancer treatments, such as antibody conjugates (ADC= Antibody-Drug Conjugates)?
– There are many factors that affect the possibilities of making CDCs and ADCs, such as conjugation chemistry, time in blood circulation, stability, toxicity, treatment resistance and more. Many of these are significantly more favourable for CDC development. The main difference is that within ADC, many billions of USD have been invested in contrast to the CDC, which is almost unexploited with a minimum of capital invested.
What makes the CDC field so unexploited relative to ADC?
– That's because the CDC examples found in oncology are pre-clinical. As you know, it is a very big step to move from pre-clinic to clinical research. Never-so-promising pre-clinical outcomes always require to be translated into clinical outcomes, i.e., in patients, to be valued. We are, to my knowledge, quite alone in having taken CDC technology into clinical trials for the treatment of cancer patients.
Right now, your focus is on mCRPC and myeloma, but how would you describe the platform's possibilities in other cancer indications?
– Our CDC platform is generally drawn to the so-called microenvironment of malignant tumours and also has strong tumour toxic properties, so the possibilities are many and, as I said, unexploited.
 Is there potential for GuaDex even outside of oncology?
– There absolutely is. Only the imagination and resources can put limits.
You have previously communicated that the CDC platform can also be used to improve or change the properties of other medicines, including increasing their solubility. In what situations is that important and what does it mean for the platform's potential?
– CDC's ability to change and enhance the characteristics of the ligands included is well known. Among other things, a drug's side effects can be reduced, and our own candidate OsteoDex is a good example of that. CDC's highly hydrophilic properties can even make an insoluble substance more water soluble.
– Solubility is an important aspect as ligands that may be of interest for conjugation are often insoluble. Here, too, OsteoDex is a good example, where alendronate is known to have a limited water solubility.
After all, the market has long thirsted for a partnership agreement and the share price has been penalised as a result. Now you are entering another indication, with all that it entails with potential and risks. How do you justify this effort right now?
– This strengthens our chances of a good deal.
You just released your report for the fourth quarter, what milestones are you looking forward to achieving in 2022?
– There are a lot of important things, but perhaps mainly two things. To create the best conditions for business based on the values in our portfolio, as well as getting the myeloma study in place with documentation, contracts, applications, GMP production and so on.
Prenumerera på BioStocks nyhetsbrev