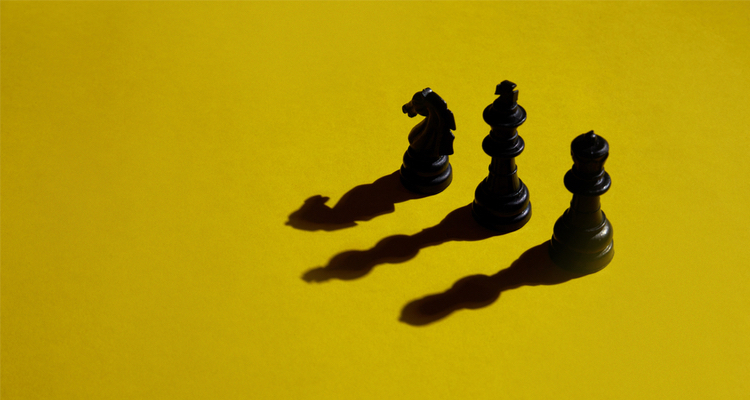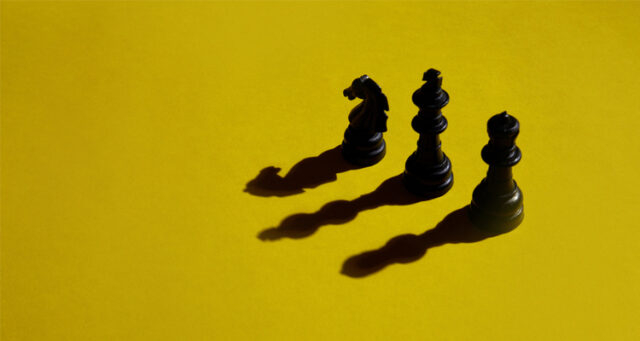 Aptahem recruits to key positions before clinical studies
Aptahem has recently recruited to fill three key positions ahead of the phase I studies planned with sepsis candidate Apta-1. Karin Aschan is the company's new Regulatory Affairs Director, while Maria Ekblad takes the position as new Chief Operating Officer. Thomas Rupp expands his involvement in Aptahem and assumes the role of CMC Director in the company. BioStock contacted CEO Mikael Lindstam for a brief comment on the timing of the recruitments, and what the agenda for 2022 looks like.
Malmö-based biotech Aptahem develops drug candidate Apta-1 as an emergency treatment for sepsis, a condition that can occur when infections reach the bloodstream and trigger a so-called inflammatory storm, which can ultimately cause a life-threatening condition.
Since sepsis is a multifactorial condition that can be triggered by several different diseases, but also by simple infections, so far all attempts to develop a new effective drug treatment that counteracts the consequences of the condition, have failed.
Apta-1
In recent years, Aptahem has presented preclinical data that tentatively indicates that Apta-1 counteracts thrombosis and reduces the risk of blood clotting, restores the body's inflammatory response when out of control during a cytokine storm, repairs or inhibits tissue degradation, and modulates the body's own immune response. Tentatively, Apta-1 could thus counteract several mechanisms triggered by sepsis.
Towards clinical studies in 2022
The company's goal is to start clinical studies with Apta-1 this year. Besides the preparations for this milestone, Aptahem carried out a rights issue of units in September 2021 that raised approximately 49.5 MSEK. In addition to this, Aptahem can at most be allocated an additional 51.7 MSEK if all warrants of series TO 7 are exercised during March/April 2022.
The year started with key recruitments
Clinical studies require increased and specialised competences. Aptahem has therefore recently recruited two new colleagues. Karin Aschan is the new Regulatory Affairs Director (RAD). Aschan has a background from both large and small pharmaceutical companies and has in previous roles worked with several international projects in both Europe and the US, in all clinical phases. According to the company, she has also been responsible for the registration of a pharmaceutical drug within the EU at the European Medicines Agency (EMA).
This recruitment was followed by the recruitment of Maria Ekblad as new Chief Operating Officer (COO). Former COO Ulf Björklund will move to a senior advisory role in the company where he will work closely with management. Ekblad, with a background as a civil engineer from LTH Faculty of Engineering at Lund University, also has long experience from the pharmaceutical industry where she has held senior positions in both preclinical and clinical drug development phases, including as head of research.
Finally, Thomas Rupp, who for several years has been associated with Aptahem as an expert in aptamers, has now also taken on the role of CMC Director. In a comment to BioStock, CEO Mikael Lindstam says an increased engagement with Aptahem, but that Rupp has more assignments within the framework of his consulting company, which he sees as an advantage.
Rupp is a chemist who for 30 years has niched himself in the field of oligionucleotides, which include aptamers, as well as the manufacturing processes of oligionucleotides. He has also been a global application specialist at GE Healthcare, amongst others, and is an expert in plant design for large-scale GMP manufacturing, process development, as well as the regulatory CMC aspects of oligonucleotide therapy.
Rupp was also solely responsible for building the first Synthesis and Sequencing nuclear facility in Europe at the German Cancer Research Centre in Heidelberg, as well as being a technician in Nobel Laureate Prof. Dr. Harald Zur Hausen's virology group. In addition, Rupp is recognised as a "Global Pharma Key Opinion Leader" at the Korea Health Industry Development Institute (KHIDI).
The CEO comments
BioStock talked to Aptahem's CEO Mikael Lindstam to learn more about the new recruits and what he sees in the cards for 2022.
Mikael, can you tell us about the recruitments and the timing of filling these positions as you approach the clinical phase?
– In order to have full speed ahead, build the organisation in the best way and prepare and run the clinical study that will be initiated later this year, we have added competences to optimise the conditions to get the best possible results. One such position is regulatory competence and with Karin Aschan, we have found exactly the right person. The fact that we have also managed to recruit Maria Ekblad is another achievement that we are very pleased with. Replacing Ulf is not the easiest thing to do, but with Maria we have succeeded. In the background we also have one of Sweden's leading toxicology experts who does not wish to be named, but this person has been with Aptahem since the preclinical phase. Several team members have worked together before which is a strength as it means we will have an efficient team right from the start. Finally, our aptamer expert Thomas Rupp has also come onboard as CMC Director, a role he is very familiar with, and he has also guided several companies over the years in all clinical phases. So this is all very well timed in relation to the work ahead of us.
What will be Karin Aschan's most important duties as Regulatory Affairs Director at Aptahem?
– This is one of the most important roles now that Aptahem is advancing towards clinical studies, which is a huge area to cover. Karin must keep track of the documentation for the substance and preparing other regulations from the authorities and must also review all documents needed, which is a substantial procedure. She will at the centre of things when it comes to completing everything that the authorities need.
Maria Ekblad is your new Chief Operating Officer – what is at the top of her priority list?
– Right now, she is focusing on the transition from pre-clinic to clinic and all its components. If Karin is right at the centre of things, Maria will have the bird's eye view and oversee all the elements that need to be put in place and chase our subcontractors so that they deliver on time. It is an incredibly complex puzzle that demands multi-tasking and timing.
Finally, what do you hope you can achieve before the end of the year and in what ways can Thomas Rupp as new CMC Director contribute to achieving these goals?
– That the clinical study is up and running and that we see that the business is growing. We are, as always, working on entering a partnership, so it would be nice to establish a collaboration agreement before the end of the year. In addition, we would like to see our scientific progress recognised in reputable journals. With his documented expertise in the field of oligonucleotides, that include aptamers, as well as his experience in clinical development, Thomas Rupp has a key role as we enter the clinical phase. As CMC Director working on a consultancy basis, he will be responsible for both the production of Apta-1 and regulatory matters to ensure that Aptahem meets the requirements for starting clinical studies. He will work closely with COO Maria Ekblad, substance manufacturer LGC Biotechnologies, analysis developer AxoLabs and formulation manufacturer Recipharm.
The content of BioStock's news and analyses is independent but the work of BioStock is to a certain degree financed by life science companies. The above article concerns a company from which BioStock has received financing.
Prenumerera på BioStocks nyhetsbrev