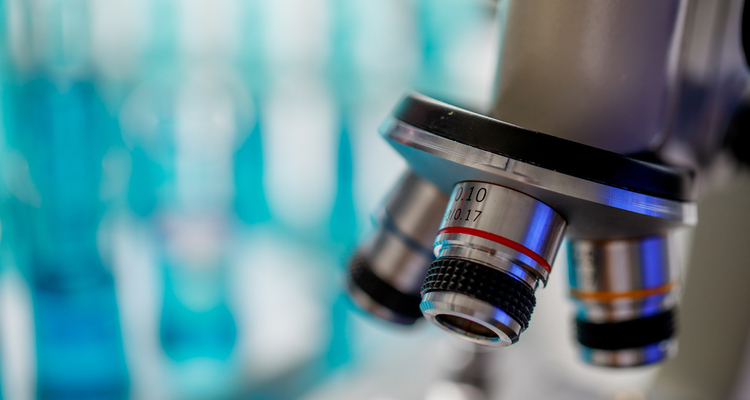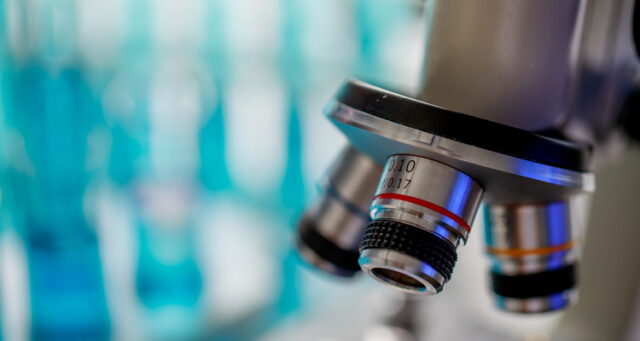 Saniona begins 2022 with three clinical trials ongoing
During 2021 Saniona succeeded in the feat of initiating three clinical trials. One phase I study with SAN711 for the treatment of rare neuropathic disorders and two phase IIb trials with Tesomet, one for the treatment of hypothalamic obesity and one  for the treatment of Prader Willi Syndrome. With these three trials up and running Saniona is gearing up in the overall ambition to become a globally acclaimed, fully integrated pharmaceutical company. BioStock contacted Rami Levin, President and CEO of Saniona, who shares his expectations for 2022.
Saniona develops the main candidate Tesomet for the treatment of patients with Prader-Willi syndrome (PWS) and hypothalamic obesity (HO). These are two serious, rare diseases that lead to intractable weight gain, metabolic function disorders and uncontrollable hunger. Tesomet is an investigational fixed-dose combination therapy of tesofensine, a triple monoamine reuptake inhibitor, and metoprolol, a beta-1 selective blocker.
In 2021, Saniona has made great progress in both clinical development and regulatory, as Tesomet has received orphan drug designation (ODD) from the FDA for both PWS and HO – the first orphan drug designation ever received in this disease, as well as initiating clinical trials in both indications.
Phase IIb studies in HO and PWS have been initiated
In November, Saniona announced that the planned phase IIb study with Tesomet in HO had been initiated. This randomised, double-blind, placebo-controlled study will last for 36 weeks, followed by an equally long open-label extension, with the goal of recruiting approximately 110 patients. The trial is multi-centred and conducted at sites across the world. Data are expected in the second half of 2023.
Saniona's ambition has been to also initiate a phase IIb study in PWS before the end of the year, an ambition that has now been fulfilled. The plan is for the phase IIb-study to enroll approximately 120 patients with genetically-confirmed PWS. During a 16-week double-blind period, participants will be randomised to receive daily dosing with Tesomet at one of three dose levels or a placebo. During a 36-week open-label extension period, participants who wish to continue treatment, including those who originally received placebo, will receive the highest tolerated dose of Tesomet as established during the double-blind period. Data are expected in the first half of 2023.
First patient does with SAN711
As if these initiated studies were not enough, Saniona has more developments up its sleeve for 2022. In June, Saniona announced that it had dosed the first patient in a Phase I clinical trial of SAN711, a novel molecule derived from Saniona's proprietary ion channel drug discovery engine. SAN711 is a first-in-class positive allosteric modulator of GABA-A α3 receptors and has demonstrated efficacy in multiple preclinical models of neuropathic pain and may be applicable in the treatment of other rare neuropathic disorders.
Data from the trial are expected in the first half of 2022. The company is also developing SAN903 as a potential treatment for rare inflammatory, fibrotic and hematological disorders. SAN903 is expected to enter clinical development during H2 2022.
The CEO comments
BioStock reached out to Rami Levin, President and CEO of Saniona, to get his take on Saniona´s trifecta of clinical trials and the road ahead for the company.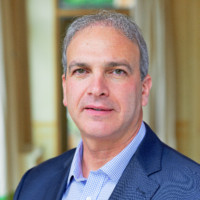 Three initiated studies in less than six months are a great achievement for a company of Saniona's size. How was this accomplished, Rami?
– Saniona was able to accomplish the goal of initiating three clinical trials in 2021 because we had the right team with the right expertise in place. We knew this goal was ambitious for a smaller company like Saniona, and so we prioritised hiring very experienced people in clinical, regulatory, technical operations and quality.
– We created the Tesomet capsule, prepared and filled more than 130 regulatory submissions with the FDA and other agencies around the world, and established the appropriate quality controls to oversee all our clinical and manufacturing processes.
– I am proud of what we accomplished in 2021, including securing two orphan drug designations and starting three clinical trials. I am equally excited about what this talented team will be able to accomplish in the future as we continue to advance our programs.
What can we look forward to in 2022?
– This year will be important for Saniona, with multiple milestones expected. As we advance Tesomet through the two phase IIb trials for HO and PWS, we will also be focusing on the next generation of rare disease medicines in our pipeline. We expect data from our phase I trial of SAN711 in the first half of 2022, and we plan to advance SAN903 into phase I in the second half of the year.
– Additionally, our research team is closing in on the next candidate from our ion channel drug discovery engine. We expect to nominate that candidate and advance it into our pipeline in 2022. In addition, our partner Medix is awaiting feedback from the Mexican regulatory authorities regarding the potential approval of tesofensine for general obesity in Mexico.
– As we have stated, another significant priority for Saniona right now is business development. While the timing of these deals can never be guaranteed, we are actively pursuing opportunities that could provide non-dilutive funding.
The content of BioStock's news and analyses is independent but the work of BioStock is to a certain degree financed by life science companies. The above article concerns a company from which BioStock has received financing.
Prenumerera på BioStocks nyhetsbrev