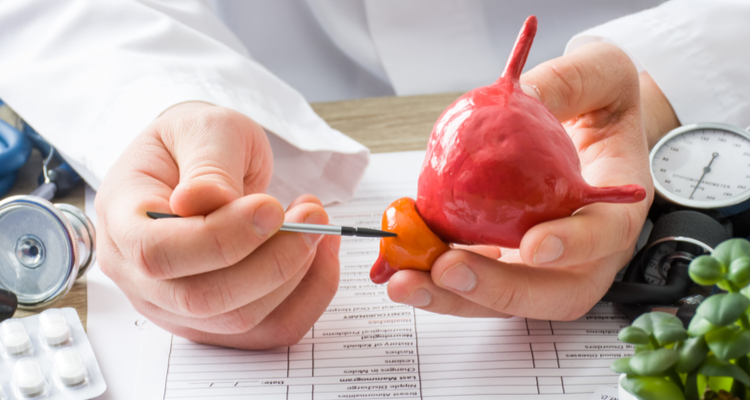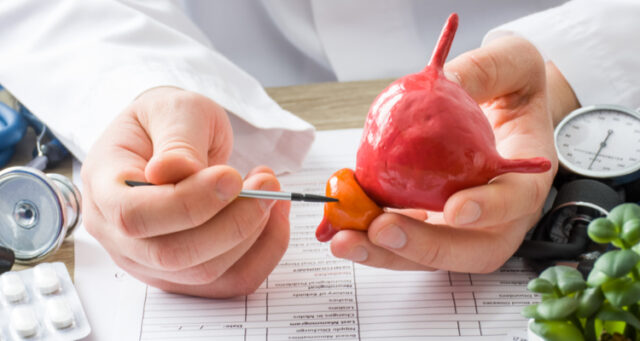 Curasight targets prostate cancer with theranostic approach
Danish biotech company Curasight is developing its theranostic platform to target and assess the aggressiveness of cancer tumours. The technology recently showed promising results in an investigator-initiated phase II trial in prostate cancer. In this article, BioStock takes a closer look at the prostate cancer diagnostics landscape to gain insight into how the company intends to position its product candidate uTRACE.
Prostate cancer is one of the most common forms of cancer, accounting for approximately 15 per cent of all diagnosed cancer in Sweden. According to the American Cancer Society, it affects one out of nine men. The incidence increases with age and almost half of those affected are over 70 years of age.
There is a large variation in the burden of the disease. While many go their whole life without experiencing any symptoms, others suffer from a more malignant prostate cancer that requires immediate treatment and removal of the prostate gland.
The major problem is to recognise the non-aggressive tumours
So, when treating prostate cancer, a risk assessment is made for each patient to make sure the benefit of the treatment outweighs the risks. The major problem is how to recognise the tumours that do not need radical prostatectomy, which comprise the majority of all the new cases that are found every year.
Because identifying the non-aggressive tumors is unreliable, many patients have their prostate gland removed unnecessarily based on a "better safe than sorry" strategy, where the patient has to live with side effects such as impotence, urinary incontinence and nuisances for the rest of his life.
Therapy based on risk assessment
For a low-risk patient, regular monitoring to follow up on the disease progression is sufficient. This way, unnecessary treatments associated with urinary, bowel and sexual side effects, can be avoided.
To monitor the cancer, urologists use a combination of digital rectal exams, PSA tests and 12 needle biopsies taken through the rectum, which is very painful. In addition, more than 10 per cent experience side effects such as fever and bleeding after biopsies are taken.
The prostate cancer diagnostics market is growing rapidly and is projected to reach approximately 7.7 billion USD by 2027, according to a new report by Grand View Research. The growth is mainly driven by the high prevalence of prostate cancer, increasing government initiatives, e.g. population screening programs, and innovations in the field.
Targets cancer cells and finds aggressive tumours
One such potential innovation is developed by Danish biotech company Curasight, namely the radiolabelled tracer substance uTRACE. The tracer targets the uPAR protein, which is expressed highly in aggressive cancer cells – but almost not at all in healthy tissue. uPAR is involved in breaking down surrounding tissue and thereby in the spread of cancer. According to Curasight, this means that uPAR can be considered a unique biomarker for identifying aggressive cancers that are likely to spread. Therefore, the readout of a uTRACE scan may be used to decide which treatment the patient should receive.
Together with a CT scan, a uPAR-PET/CT scan not only locate the cancer, but it also supplies important information on the degree of disease aggression. The ability to measure the cancer's aggressiveness is quite important in the light of the current monitoring landscape, which is not fully reliable and highly invasive.
Helps avoid unnecessary treatment
With uTRACE, Curasight seeks to ensure a more reliable and gentle risk assessment for the patient and through that spare the patient unnecessary pain and side effects. According to the company, the healthcare system would benefit from substantial savings by using the new approach, as uTRACE scans would be comparatively cheap compared to performing surgery. A surgery that does not need to be performed thanks to use of uTRACE may pay for many scans.
A recent phase II study showed a clear correlation between uTRACE and the Gleason score, a pathological grading system based on samples from prostate biopsies in order to assess whether the cancer is aggressive or not. With those results, the investigator-initiated study has shown that uTRACE has the potential to replace most of the invasive 12-needle biopsies for monitoring.
With more than 500,000 new prostate cancer patients each year in the US and Europe,  Curasight estimates the market potential to be around 1 billion EUR per year, based on the pricing of comparable PET tracers. Curasight is currently advancing the project towards a pivotal phase III study with uTRACE in prostate cancer.
The content of BioStock's news and analyses is independent but the work of BioStock is to a certain degree financed by life science companies. The above article concerns a company from which BioStock has received financing.
Prenumerera på BioStocks nyhetsbrev