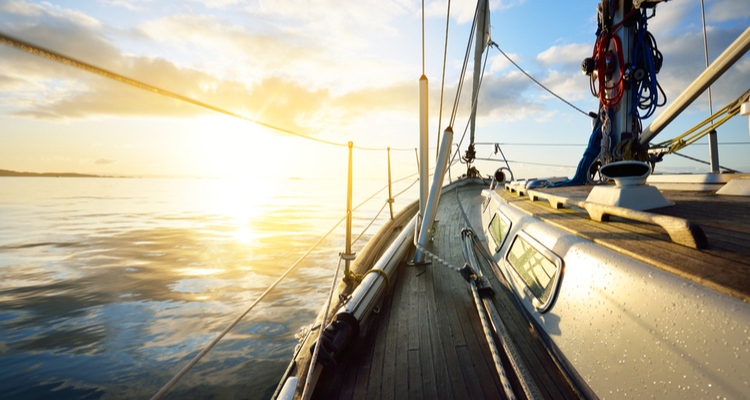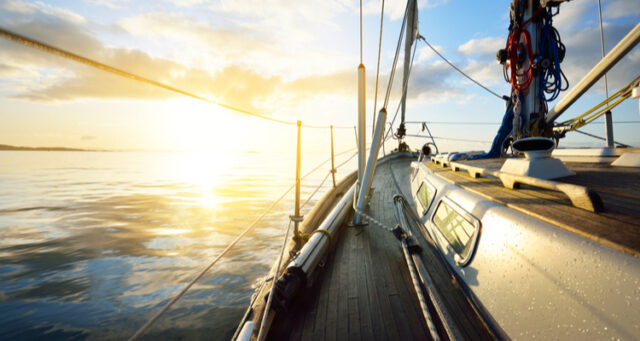 CombiGene sails with tailwinds
Gene therapy company CombiGene is speedily progressing in its projects. The exclusive, global licensing agreement for its gene therapy candidate CG01 that was signed with pharmaceutical giant Spark Therapeutics last fall, was followed last week by the news that GMP production of CG01 has been made available for the final preclinical studies that precede the first in-human study. The company has now also signed an agreement with University of Michigan Medical School, regarding the lipodystrophy project CGT2. BioStock spoke to CEO Jan Nilsson to learn more.
CombiGenes's drug candidate CG01 is being developed for the treatment of drug-resistant focal epilepsy, the most common form of epilepsy in adult epilepsy patients. While today's treatments only treat the symptoms, CombiGene's ambition is for CG01 to become the world's first curative treatment for the disease.
The development of CG01 is in late preclinical stage, and the company is now conducting the final preclinical studies in collaboration with Spark Therapeutics to prepare the project for clinical studies.
CombiGene is also developing CGT2, a gene therapy treatment for the very rare disease partial lipodystrophy for which there are no treatment options. CombiGene values the total market over the life of the product at USD 700–1450 million.
The agreement with Spark Therapeutics
On October 12, 2021, CombiGene signed a collaboration and licensing agreement with gene therapy company Spark Therapeutics, a subsidiary of Roche, the world's third largest pharmaceutical company.
The agreement gives Spark an exclusive global license to develop, manufacture and commercialise CG01. CombiGene will continue to implement certain parts of the preclinical program in cooperation with Spark. Under the terms of the agreement, CombiGene is entitled to receive up to USD 328.5m excluding royalties. USD 8.5m upon signing, and up to USD 50m at several preclinical and clinical milestones. CombiGene will also be reimbursed for certain authorised R&D expenses. Upon commercialisation, CombiGene is eligible for tiered royalties up to low double-digits based on net sales.
One step closer to clinic with CG01
Last week CombiGene and Spark, together with their joint CDMO partner and AAV gene therapy manufacturer Viralgen, announced that the GMP production of CG01 has been made available for the final preclinical studies planned to enable the first human study. This is the first large-scale GMP production of CG01.
Agreement with University of Michigan Medical School
The news that the GMP production of CG01 is progressing was followed up by CombiGene signing an agreement with University of Michigan Medical School regarding a pilot study and a main study where CombiGene's most promising gene therapy candidate in the lipodystrophy project, CGT2, will be evaluated. The studies will be led by Professor Ormond MacDougald at the university.
The CEO comments
BioStock sought Jan Nilsson, CEO of CombiGene, for a comment on the latest news.
Jan, the GMP production of CG01 has now been made available. What does this mean, specifically?
– First of all, this is a very important milestone for us. In cooperation with Spark, we are now implementing the latterparts of the preclinical programme where CombiGene will be reimbursed for agreed internal and external R&D costs. Once the preclinical program is completed, Spark will take full control of the project's clinical program and future global commercialisation. The results of the production and analyses will form a central part of future regulatory applications to take the project to clinical studies.
CombiGene has also signed an agreement with Professor Ormond MacDougald of  University of Michigan Medical School. What can you say about this project?
– We have reached a very important milestone also in this project. When we made the strategic decision in 2019 to diversify our business and inlicense CGT2 from Lipigon Pharmaceuticals, CombiGene went from being a single-project company to a gene therapy company with a broader potential. At the same time, we extended our operations to include two medical areas, neurological and metabolic diseases, with tangible synergies in terms of competence, networks and experiences between the different projects. Later, the agreement with Spark further obviously strengthened us on all these parameters.
– The second milestone in the lipodystrophy project is clearly the agreement with Professor Ormond MacDougald and his world-leading research team. Specifically, the agreement includes a pilot study and a main study where our most promising gene therapy candidate in the lipodystrophy project will be evaluated. What makes this project so interesting is that MacDougald's new experimental mouse model, published in the journal Diabetes in June 2021, has several properties similar to partial lipodystrophy in humans.
– The researchers observed a remarkable loss of white adipose tissue in adult mice with lipodystrophy, along with increased fat deposition in the liver, elevated blood glucose levels, and increased insulin levels compared to the controls.
– Professor MacDougald and his clinical partner, Dr Elif Oral, have a complete team working in the lipodystrophy field and their extensive knowledge and technical expertise will benefit CombiGene's CGT2 project. MacDougald Lab is a leading research lab in adipose tissue biology. The University of Michigan Metabolism, Diabetes and Endocrinology Division has become a leader in the treatment of lipodystrophy syndrome thanks to Dr Oral's long-standing clinical interest in this disease.
– Overall, I am of course very pleased that we can go ahead with full speed in both of our projects, whilst also having the financial muscles to actively seek new interesting projects to inlicense.
The content of BioStock's news and analyses is independent but the work of BioStock is to a certain degree financed by life science companies. The above article concerns a company from which BioStock has received financing.
Prenumerera på BioStocks nyhetsbrev