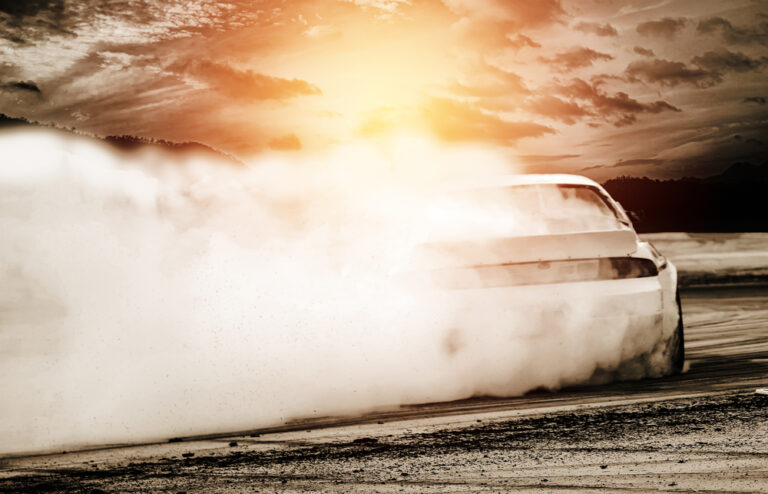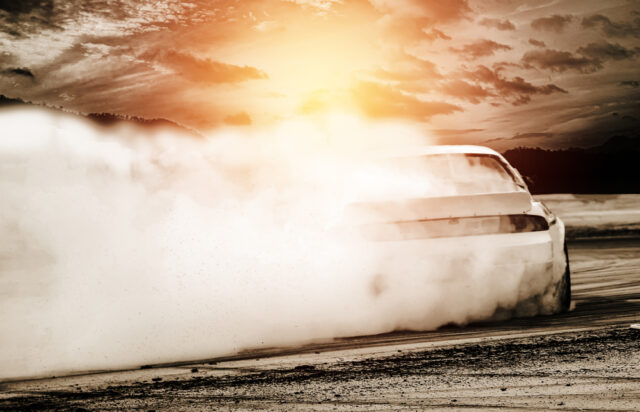 CLS enters 2022 raring to go
For medtech company Clinical Laserthermia System (CLS), 2021 was a year of strengthening both its organisation and its financial position. The company recruited new, experienced team members and carried out an oversubscribed rights issue ensuring a solid base for the future. CLS also demonstrated its resilience as it successfully navigated the process of finding new suppliers of sterilisation services. BioStock spoke to acting CEO Dan J. Mogren about 2021 and what we can expect from 2022.
The aim of Clinical Laserthermia Systems (CLS), headquartered in Lund, is to provide the next generation high precision tools and treatment protocols for image-guided ablations of soft tissues, e.g. cancerous tumours and drug resistant epilepsy. Laser ablation involves treatment protocols that increases the temperature of the targeted cells by exposing them to high energy laser light. The increased temperature then leads to irreversible destruction of the cells immediately and stimulates the immune system over time, dependent on the treatment protocol used.
CLS immune stimulating ablation protocol, imILT, is being evaluated as a combined treatment of late stage cancer, that has spread in the body, within the clinical trial of Immunophotonics Inc. (U.S).
To guide the treatment and aid the medical staff, ultrasound or magnetic resonance imaging (MRI) is used. It is within the field of high precision image-guided laser ablation that CLS develops and sells its range of TRANBERG-products.
A strengthened organisation through key recruitments
A hallmark of CLS's 2021 has been key recruitments that strengthened the company ahead of continued establishment on the European, American and Asian markets.
Anders Qvarlander took on the role as VP Regulatory Affairs & Quality Assurance whilst Hoda Tawfik became VP Clinical Affairs and both have considerable experience within regulatory approvals and clinical data. Perjan Pleunis has been appointed VP Sales Europe, a key position as CLS is set to launch on the European market in 2022. Meanwhile Liselotte Nilsson took up the newly created role as VP Marketing & Scientific Marketing, underlining the importance the company places on improving all aspects of market communication.
A resilient and focused team
During the year, the CLS team has proved to be resilient and solution oriented. In April, the company came up against an unexpected hurdle when deficiencies were discovered in the process used by CLS' then-supplier of sterilisation services. This led to CLS being forced to recall its TRANBERG range of sterile disposable instruments from the market. CLS immediately began the process of finding a new supplier of sterilisation services and establishing a new sterilisation protocol.
The team's hard work paid off already in July, when Canadian authorities approved CLS' new sterilisation documentation and supplier, meaning that the clinical study in prostate cancer with Toronto General Hospital was resumed. In November, the US and Europe followed suite in giving the necessary approvals, and CLS ended 2021 with its instruments re-released on all its markets meaning it can go full speed ahead for 2022. Read more here.
Solid financial position
CLS also enters 2022 on solid ground with regards to its financial position. During 2021, the company demonstrated its ability to attract capital when it in April carried out a rights issue of units worth approximately 48 MSEK. The outcome was successful with the rights issue being subscribed for a total of 108 per cent without using guarantee commitments. Due to the great investor interest, the company decided to exercise the over-allotment option.
The company coffers were further strengthened through a directed share which was also fully subscribed and extended. In this extended directed share issue an investment company from Singapore, Khattar Holdings, was the largest investor with circa 5 MSEK. The two successful rights issues, that in total brought in about 71 MSEK, can be seen as an important validation of the work done by the company and demonstrates the investors' faith in CLS and its products.
Read what CLS' chairman had to say about the rights issues here.
The short term focus is on prostate cancer and brain lesions
During 2021, CLS has also intensified its focus on prostate cancer. This summer, the company announced that German Otto-von-Guericke-University Magdeburg, Medical faculty will evaluate TRANBERG Thermal Therapy System with MRI-US fusion-guided focal laser ablation therapy in a clinical trial. The trial will include 10 patients with early stage prostate cancer and more information can be found here.
510(k) application filed to the FDA
CLS ended the year by announcing the submission of a 510(k) application to the FDA regarding the second generation of TRANBERG Thermal Therapy System with Thermoguide Workstation for use in ablation of brain lesions.
The company was able to reach this milestone through extensive work in close collaboration with its US partner Clearpoint Neuro Inc.
CEO comments
BioStock contacted CLS's acting CEO Dan J. Mogren to find out how he would summarise 2021 and what is the next step for CLS.
Dan, summarising 2021 how would you describe the year for CLS?
– I would summarise it as successful despite a challenging environment. CLS attracted capital and landed new share issues in what we all felt was challenging times, mainly caused by the uncertainties of the pandemic. In spite tough restrictions, the CLS team successfully managed essential international projects that demanded cooperation with companies in several countries. We also made several key hires that will be important for our future success.
What was the single most important event for CLS during 2021?
– I will have to say that there were two events that were very important to us in 2021. Firstly, by CLS resolving the sterilisation services supply issue, our sterile disposable products were again made commercially available on the European and US market, making it possible for us to fulfill outstanding orders. Secondly, by submitting our 510(k) application to the US-FDA at the end of last year, the review and approval process towards a market clearance within neurosurgery has now started.
Can you tell us more about the clinical study within prostate cancer and what CLS' strategy within this indication is?
– In prostate cancer, CLS targets the market for minimally invasive focal therapy as a treatment of localised cancer that is confined to the prostate gland. It is a large and underserved market segment where focal therapy has shown to offer great benefits to patients in terms of earlier access to treatment with less complications than radical treatment. Starting this year in Europe and US, followed by Asia-Pacific, and supported by data from our clinical program, CLS plans to launch TRANBERG systems ready for integration with ultrasound and MR imaging platforms for image guided laser ablation as a new safe and effective minimally invasive focal therapy option.
On the last day of 2021, you announced the filing of a 510 (k) application for the image-guided laser ablation system for use in neurosurgery – what does this mean for the company?
– As I mentioned earlier, short term it means the review and clearance process at US-FDA has now started. In the mid-term perspective it means we are also preparing for questions that typically come from FDA as part of their review process. At this time, I will refrain from expressing an opinion on how long the review process will take as any requests for additional information from FDA will affect the timeline. It also means we will shift focus to start looking at the equivalent US-FDA submission for use of TRANBERG|Thermal Therapy System with Thermoguide Workstation in MR guided procedures within urology.
Looking ahead, what are your hopes for CLS during 2022?
– My hope is that our clinical programs in ablation and immune stimulating ablation (imILT) will develop as planned and that we can go ahead with launching products into the European and US market for image guided ablation in focal therapy of localised prostate cancer and thereby get our first installations of the 2:nd generation TRANBERG systems done in both Europe and U.S. In addition, I hope we receive the US-FDA clearance for use in neurosurgery and thereby can move into the commercial phase of our collaboration with Clearpoint Neuro Inc, on the US market. I also hope we have our products registered with the health authority in Singapore and thereby are off the ground in the Asia Pacific region.
The content of BioStock's news and analyses is independent but the work of BioStock is to a certain degree financed by life science companies. The above article concerns a company from which BioStock has received financing.
Prenumerera på BioStocks nyhetsbrev