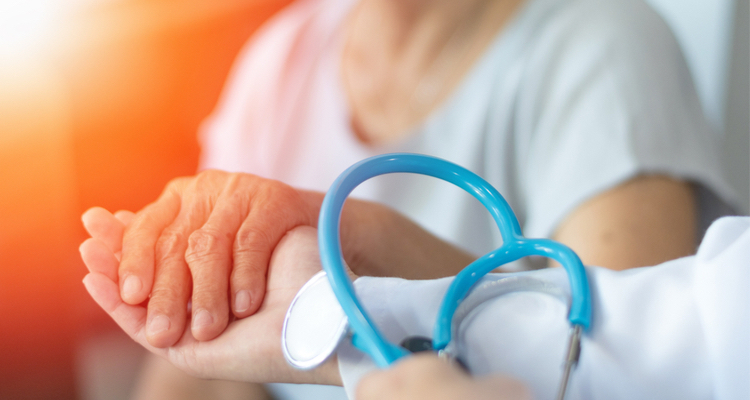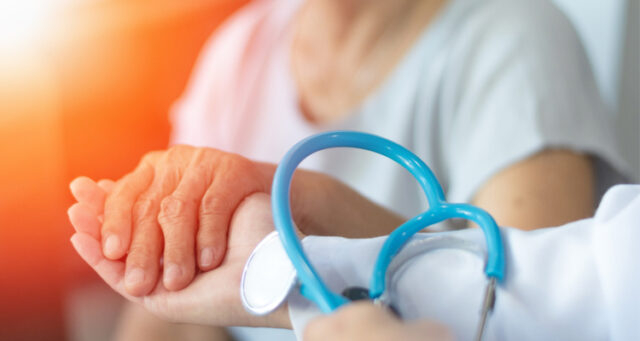 Immunicum finalises phase I ILIAD trial
Immunicum's phase Ib ILIAD project was designed to evaluate ilixadencel across a broad range of cancer indications and in combination with the anti-PD1 checkpoint inhibitor pembrolizumab. The company has announced completing the project after conducting a positive safety and response evaluation, and Immunicum has decided not to pursue a phase II portion of the trial. BioStock spoke with CEO Erik Manting to learn more about the results and the decision-making around phase II.
Swedish cell therapy company Immunicum is addressing two major challenges in cancer treatment: hard-to-treat solid tumours and tumour recurrence. For this pursuit, Immunicum has two novel candidates based on allogeneic dendritic cell biology that have the potential to activate the patient's own immune system against cancer, especially when given in combination with currently available standard-of-care treatments.
For tumour recurrence, the company is developing a cancer relapse vaccine called DCP-001. Read more about this project here. While, for hard-to-treat solid tumours, Immunicum has ilixadencel –  an intratumoural immune primer that has already achieved Proof-of-Concept (PoC) when combined with tyrosine kinsase inhibitors (TKIs) in renal cell carcinoma (RCC) patients. Early signs of efficacy have also been observed in a number of other hard-to-treat tumours, including liver cancer (HCC) and gastro-intestinal stromal tumours (GIST).
The promise of ilixadencel
One of the biggest problems with current standard-of-care therapies like TKIs is that, alone, they too often offer poor efficacy because tumours become resistant. The same happens with checkpoint inhibitors (CPIs) like pembrolizumab (Keytruda), a leading standard-of-care CPI for the treatment of multiple solid tumours and part of a recent breakthrough within the field of cancer immunotherapy. So, a combination therapy where CPIs or TKIs are combined with ilixadencel, which activates a tumour-specific immune response, has the potential to optimise the effect of current standard-of-care therapies.
Immunicum has been exploring the safety and efficacy of ilixadencel in combination with pembrolizumab in a phase Ib trial called ILIAD, which included a range of solid tumour indications, including head-and-neck squamous cell carcinoma (HNSCC), melanoma, gastroesophageal junction adenocarcinoma (GEJAC), non-small cell lung cancer (NSCLC), uterine carcinoma and cervical cancer.
ILIAD study finalised
In ILIAD, a total of twenty-one patients were enrolled, and while all patients were eligible for pembrolizumab therapy, a total of sixteen patients had prior exposure to pembrolizumab, while five patients did not. All patients within this study suffered from advanced stages of the disease and were heavily pre-treated with several lines of treatment.
The results from the trial showed that ilixadencel had an excellent safety profile with no dose-limiting toxicities observed in any of the patients, up to the highest dose of 20 million cells per injection. Furthermore, no life-threatening adverse events were reported, and only two severe adverse events (grade 3) related to ilixadencel were reported, which were injection-related reactions.
Decision not to pursue phase II
The main endpoint for the phase Ib trial was examining the safety and tolerability of ilixadencel in a heterogeneous cancer patient population, and not the candidate's efficacy. However, when looking at the overall response, responses were only observed in the sixteen patients that had previously been exposed to pembrolizumab, with a partial response in two patients and stable disease in four patients. Meanwhile, no response was observed in patients that had not been taking pembrolizumab previously, so-called "checkpoint inhibitor-naïve patients."
While the phase Ib portion of the ILIAD study was completed successfully, the results led to the decision not to pursue a phase II portion of this study in which ilixadencel would have been combined with avelumab, another immune checkpoint inhibitor targeting the PD1/PD-L1 pathway, in patients not previously exposed to checkpoint inhibitors. The decision was made considering the lack of response in checkpoint inhibitor-naïve patients in the phase Ib portion of the study.
»We believe that there are better alternatives than the originally planned ILIAD phase II study to position ilixadencel competitively in the cancer therapy landscape« — Erik Manting, CEO Immunicum
Immunicum's CEO Erik Manting joined BioStock to discuss these results and the decision not to pursue the phase II portion of the ILIAD trial.
Erik Manting, what was your initial reaction when you saw the results from the phase Ib portion of the ILIAD project?
–  The study delivered on its primary goal; to confirm the excellent safety profile of ilixadencel in combination therapies, in this case with checkpoint inhibitors. The responses observed with the ilixadencel plus pembrolizumab in heavily pre-treated patients that had stopped responding to previous pembrolizumab treatment adds to our earlier observations that ilixadencel may be able to trigger clinical responses in a wider range of hard-to-treat established tumours, including the existing clinical evidence in RCC, HCC and GIST.
– We did not observe responses in checkpoint-naïve patients and also the cancer immunotherapy landscape has evolved significantly since the design of the study. Today, it is clear that checkpoint inhibitors work well for a minority of patients and that it is hard to move the needle towards larger response rates by combining them with other immunotherapies. Therefore, novel cancer immunotherapies that are more differentiated need to be developed, either in combination with checkpoint inhibitors or in settings where checkpoint inhibitors are ineffective.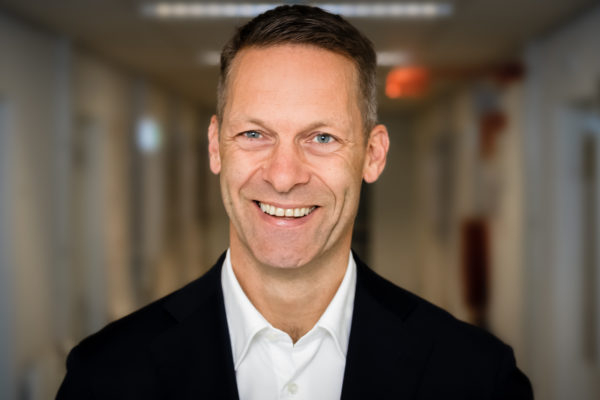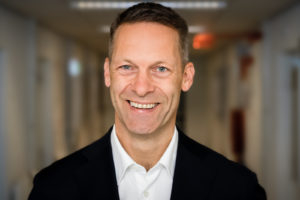 The market reacted negatively to your decision not to pursue a phase II study. Would you care to comment on this reaction?
–  We were surprised by the very negative response. The ILIAD phase Ib portion of the study was not designed to deliver efficacy signals and moving a biotechnology company forward in a competitive landscape requires clear and data-driven decision-taking by management, including when not to proceed in a certain direction. Obviously, we had hoped the market would appreciate the relatively good outcome of the ILIAD phase Ib study for ilixadencel as a product, and our decision not to invest in a larger phase II portion of the study in the context of the broader cancer therapy landscape.
Overall, what do the results from the ILIAD project mean for the future of ilixadencel?
– That it is a product with a good safety profile and encouraging signs of efficacy in a broader range of hard-to-treat tumours. Safety is not a trivial aspect when dealing with patients who generally have to endure harsh treatments and a therapeutic landscape which is moving towards combination therapies.
And, finally, in the grand scheme of things, how do you plan to position ilxadencel in the cancer therapy landscape?
–  We believe that there are better alternatives than the originally planned ILIAD phase II study to position ilixadencel competitively in the cancer therapy landscape. Out of the broad range of clinical responses observed, we will look for indications where the product can be combined in a differentiated manner with checkpoint inhibitors or indications where checkpoint inhibitors have not been successful. We will provide the market with an update on the next steps for ilixadencel early next year.
The content of BioStock's news and analyses is independent but the work of BioStock is to a certain degree financed by life science companies. The above article concerns a company from which BioStock has received financing.
Prenumerera på BioStocks nyhetsbrev