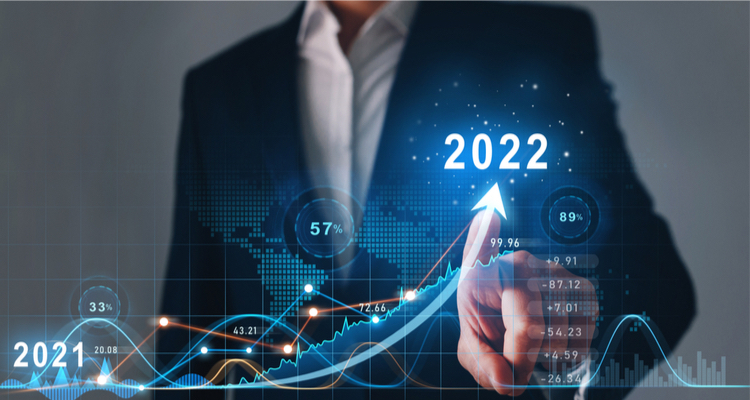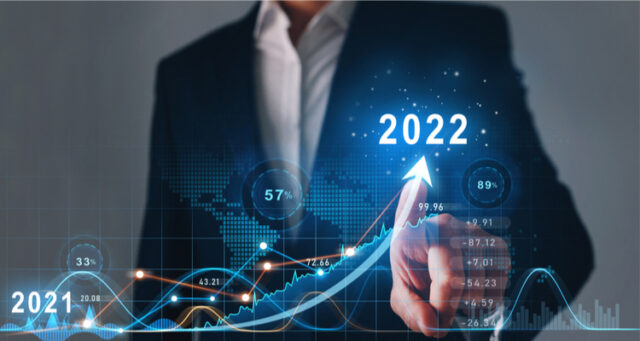 DanCann Pharma aims for commercial breakthrough
Danish pharma company DanCann Pharma's mission is to give patients without existing treatment options a better life through medical cannabis and cannabinoids. During its first year as a listed company, important steps have been taken and DanCann is now planning for a commercial breakthrough in 2022. BioStock has taken a closer look at the company's report for the third quarter.
DanCann Pharma is a licensed production and distribution company that focuses on discovering, developing, manufacturing, and commercialising new therapeutic cannabinoids. The projects target a range of diseases where today's medicine is unable to provide sufficient treatment effect, or for which there are no treatment options available.
The company´s core cultivation technique was initially developed by NASA and this April, the first cultivation facility, Biotech Pharm1, was up and running.
Investments in focus during the third quarter
Last week, DanCann Pharma released its Q3-report, and the acquisition of the leading distributor of medical cannabis in Denmark CannGros stands out as a key event during the period. The acquisition was paid through 7 MDKK issued entirely in DanCann Pharma shares with a 12 month lock up and a total of 6 MDKK paid in cash on two separate occasions.
Through the transaction, DanCann took over CannGros' licenses to import and distribute medical cannabis in Denmark, as well as three approved products, Bedrocan, Bedica and Bediol. Additionally, CannGros has a pending application regarding extracts of cannabis in an oil solution with the Danish Medicines Agency (DMA).
DanCann expect the next round of DMA feedback on the application before the end of 2021, and to have the approval with an expected market launch in the first half of 2022.
In the Q3-report, CEO Jeppe Krog Rasmussen concludes that DanCann now have a portfolio of products generating revenue, which he expects the year-end report will be a testament to.
100 percent market share in Denmark
In 2018, medical cannabis was legalised in Denmark through a 4-year Pilot Programme issued by the government. The medical cannabis Pilot programme was initiated with the aim of enabling physicians to prescribe cannabis for medical use to patients who have not benefited from traditional alternatives.
As of 15th November 2021, Aurora Nordic withdrew their medical cannabis product Sedamen from the Danish market. To this background, Jeppe Krog Rasmussen concludes that DanCann, with the three CannGros products, now have a market share of 100 percent in relation to the Danish Pilot Programme for Medical Cannabis. DanCann will also work to find complementary products as soon as possible so that patients who no longer can be treated with Sedamen, will have a valid alternative.
Upcoming milestones
DanCann Pharma are in the process of finalising the details of an EU-GMP application for their Biotech Pharm1facilities and expect to submit the full application during end-2021/start 2022, with an expected approval from the DMA in the first half of 2022. Moreover, the company expect to be able to deliver the first bulk of biomaterials for further processing by mid-2022. The biomaterial will be produced under indoor conditions in closed hermetic chambers, under best practice GACP- and EU-GMP conditions, resulting in an output of approximately 2,500 kg of dried flower/granular (biomaterial) per year.
The cooperation with Tetra-Bio Pharma has progressed
In April, DanCann and Canadian Tetra Bio-Pharma signed a distribution agreement for three cannabinoid-based drugs (Reduvo, Adversa and Qixleef) in Denmark, Norway, Sweden, Finland, and Germany. During the third quarter, DanCann announced positive news for the cooperation, as the Central Ethics Committee had approved the proposed protocol modifications, allowing additional immediate release oral opioids to be used as comparators in the REBORN1 study.
During the quarter, DanCann Pharma also announced that Tetra Bio-Pharma had received the Scientific Advice Assessment (SAA) Report from the Malta Medicines Authority. This was important as Tetra aim to finalise a single global clinical program for bringing Qixleef to patients.
Finally, after the end of third quarter, the European Medicines Agency (EMA) Committee for Orphan Medicinal Products (COMP) issued a positive opinion on the Tetra application for Orphan Drug Designation (ODD) for Qixleef as a potential treatment for Complex Regional Pain Syndrome (CRPS), a chronic neuropathic pain condition. Finally, on November 29, Tetra Bio-Pharma announced positive initial clinical data from its ongoing phase II clinical trials (REBORN1 and PLENITUDE) of Qixleef for cancer pain.
Collected safety data of the REBORN1 trial confirm Qixleefs tolerability and good safety profile in patients with cancer with breakthrough pain as no serious adverse events have been reported. This is further strengthened by the PLENITUDE data. In addition, a preliminary analysis indicates a pain-relieving effect in patients treated with Qixleef.
Strengthened cash position
In terms of company finances, DanCann strengthened its cash position through a directed share issue of approximately 6.375 MDKK and warrants in late July. DanCann also received a loan facility of 13.7 MSEK. Most of the capital raised will finance the company´s next step with the Biotech Pharm1 facility. A few weeks later, DanCann also successfully completed its first production run of biomaterial.
In summary, DanCann Pharma has had an eventful first year as a listed company and is well prepared for the commercialization phase in 2022, a process that has been a key focus during the past year. This is emphasized by the progress of the Tetra-Bio trials, pushing Qixleef towards market approval.
The content of BioStock's news and analyses is independent but the work of BioStock is to a certain degree financed by life science companies. The above article concerns a company from which BioStock has received financing.
Prenumerera på BioStocks nyhetsbrev