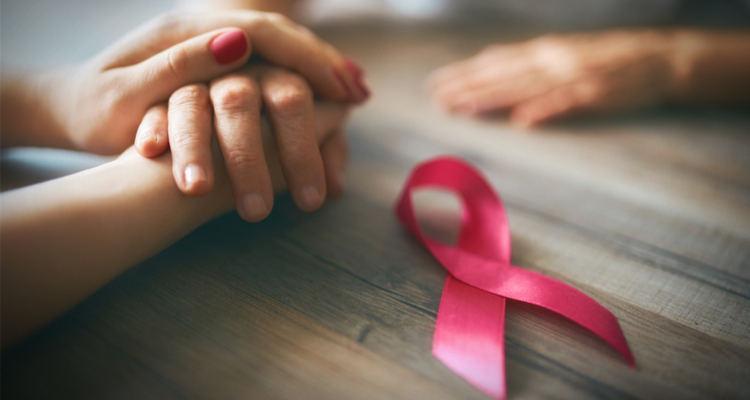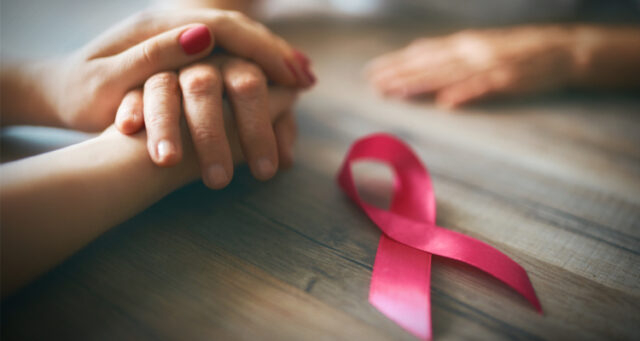 Immunicum's vision for the cancer therapy landscape
Two of the biggest challenges in oncology are hard-to-treat solid tumours and tumour recurrence. Swedish biotech Immunicum are on a mission to tackle both challenges through their two cell-based immunotherapy candidates, ilixadencel and DCP-001. BioStock takes a closer look at the cancer therapy landscape and how Immunicum plans to make an impact.
Despite the advancements made in cancer therapeutics over the last decade, cancer remains one of the leading causes of death world-wide. According to Our World in Data, around 10 million people die from cancer globally each year, making it the second leading cause of death world-wide after cardiovascular disease.
Furthermore, according to The American Cancer Society, 27.5 million new cancer cases and 16.2 million additional cancer deaths are expected by 2040, mainly due to population growth and aging. Thus, the demand for new treatment options remains high.
Treating cancer by hijacking the immune system
While surgery, chemo- and radiotherapy are still the most common cancer treatments, the last 20-30 years have seen a surge in a new type of cancer treatment: immunotherapy.
Immunotherapy is a form of treatment that involves teaching a patient's immune system to get rid of hostile 'invaders' in the body. The idea is that this type of drug can boost a patient's immune system to fight off a disease more effectively, thus increasing a patient's wellbeing and, in the case of cancer, increase the chances of longer survival times.
When it comes to cancer, some immunotherapies like T-cell therapies, monoclonal antibodies, oncolytic viruses and checkpoint inhibitors (CPIs), have become quite popular over the last decade, reaching clinical success. However, in many patients their benefits are still poor, making the need for new treatments still significant.
Two major challenges with cancer therapy
The need for new treatments is especially evident in some hard-to-treat solid tumours like those found in liver, ovarian, or renal cancer patients. This is mainly because such tumours have a harsh microenvironment causing current immunotherapies to become ineffective.
With blood-borne tumours like lymphoma or leukaemia, where cancer therapies can generally be more effective, another key challenge presents itself: tumour recurrence. This happens when initial treatment is effective at preventing tumour growth and eliminating most cancer cells, but the cells that are undetected grow back, leading to another bout with cancer.
Immunicum's potential impact on the cancer therapy landscape
Dedicated to addressing both these challenges is Swedish cell therapy company Immunicum. Using an off-the-shelf cell-based approach, Immunicum is advancing two novel candidates based on allogeneic dendritic cell biology which have the potential to activate the patient's own immune system against cancer, especially when given in combination with currently available standard-of-care treatments.
The first candidate, ilixadencel, is an intratumoural immune primer that targets difficult-to-treat solid tumours. It has already achieved proof-of-concept (PoC) when combined with tyrosine kinsase inhibitors in renal cell carcinoma patients, and it is now being evaluated in three other clinical studies, including the phase Ib/II ILIAD combination study with pembrolizumab, a standard-of-care CPI for the treatment of multiple solid tumours.
Immunicum's other top candidate is the cancer relapse vaccine DCP-001. The main idea with this candidate is to prevent tumour recurrence. Currently, DCP-001 is being evaluated in the phase II ADVANCE-II trial within blood-borne tumours, specifically acute myeloid leukaemia (AML), a type of cancer that has a high probability of recurrence following initial treatment.
In addition, Immunicum is also evaluating DCP-001 in ovarian cancer – a solid tumour that also presents a high risk of recurrence, up to about 70 per cent according to the Ovarian Cancer Research Alliance. The phase I ALISON study is underway.
Active future ahead
As described in the company's recent Q3 report for 2021, Immunicum has made significant progress in its pipeline development. Both ilixadencel and DCP-001 benefit from excellent safety profiles, making them potential candidates for combination therapies and maintenance therapies; in fact, of note during the quarter, ilixadencel received further safety confirmation from the independent Data Safety Monitoring Board for the ongoing ILIAD study.
Looking ahead, Immunicum will continue to invest in process development for both of its lead programs. Both are off-the-shelf allogeneic products, meaning they are not derived from patients, but rather from healthy donor material. This gives them the advantage of potentially overcoming the high variability and complex logistics associated with cell-based therapies derived from patient material, and can thus be produced in a more consistent and cost-effective manner.
In the short term, further data from ILIAD are expected before the end of the year, and an ADVANCE-II study update in anticipated in December 2021, which will represent an important milestone in the positioning of DCP-001 as a potential novel maintenance therapy in AML. From these two updates, Immunicum will be in a position to provide an outlook of its clinical pipeline in early 2022.
The content of BioStock's news and analyses is independent but the work of BioStock is to a certain degree financed by life science companies. The above article concerns a company from which BioStock has received financing.
Prenumerera på BioStocks nyhetsbrev