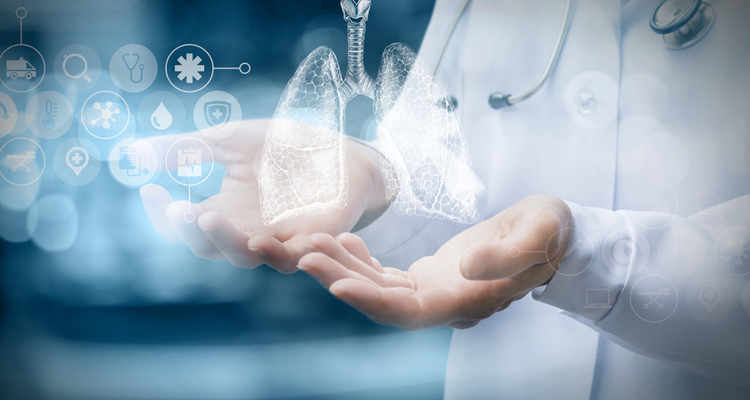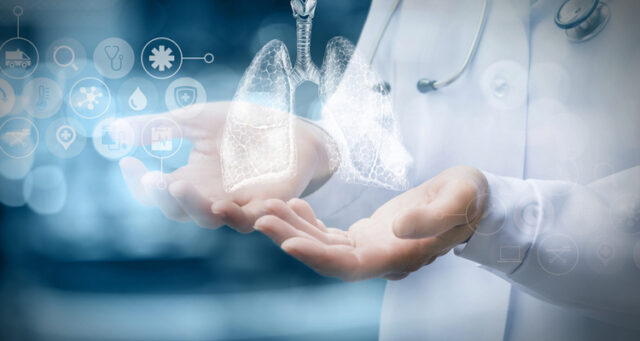 Ultimovacs launches fifth phase II trial with UV1
Norwegian Ultimovacs continues to expand its clinical development pipeline with universal cancer vaccine UV1. This week, the company announced its plan to initiate a fifth phase II trial with the candidate – a combination study with checkpoint inhibitor pembrolizumab in non-small cell lung cancer. The study will be conducted at 8-10 sites across Norway and led by principal investigator Professor Odd Terje Brustugun.
Biotech company Ultimovacs has a broad clinical pipeline aimed at developing a universal cancer vaccine. The company's vision is to combine their vaccine, UV1, with other classes of immunotherapy, like checkpoint inhibitors (CPIs), to help give late-stage cancer patients extended survival times and remove or reduce the size of tumours.
Through this extensive programme, Ultimovacs is evaluating UV1 across a vast spectrum of cancer indications, including non-small cell lung cancer (NSCLC), metastatic malignant melanoma, ovarian cancer, head and neck squamous cell carcinoma and malignant pleural mesothelioma.
Fast Track awarded
Just recently, the company's work with UV1 in advanced melanoma achieved a very significant milestone: dual Fast Track designation from the FDA. This decision may help pave the way for other regulatory benefits and will help motivate new clinical trials with UV1.
Read more about the FDA's decision here here.
FDA's Fast Track-decision was supported mainly by Ultimovac's disclosure of positive results from their phase I trials in advanced melanoma, where UV1 was tested in combination with CPIs pembrolizumab (anti-PD-1, also known under the brand name Keytruda) and ipilimumab (anti-CTLA-4, also known under the brand name Yervoy), respectively.
A significant opportunity for Ultimovacs in NSCLC
CPIs, and pembrolizumab in particular, have become standard of care for many types of cancer, not just melanoma. For example, in NSCLC – a common type of cancer in both men and women – CPIs have a 56 per cent value share among all treatment options, according to Global Data, which corresponds to almost 12 BUSD in global value. Furthermore, pembrolizumab, specifically, is indicated as monotherapy treatment for NSCLC patients, where it represents a market share of roughly 67 per cent among all CPI options.
Across the US, EU5, Japan, and China, an estimated 850 000 new cases of NSCLC are diagnosed each year. Considering the very poor prognosis for patients with metastatic disease (the 5-year survival rate is around 7 per cent), and considering the extensive use of pembrolizumab as standard of care in NSCLC, Ultimovacs sees a significant opportunity. The company estimates that 33 per cent of the total NSCLC population is potentially eligible for a UV1/pembrolizumab combination treatment.
Phase II trial to be launched with UV1
Due to such vast market potential, Ultimovacs has announced the launch of the fifth clinical phase II trial with UV1, LUNGVAC, in NSCLC. This trial will investigate the safety and efficacy of UV1 in combination with pembrolizumab in NSCLC patients with advanced or metastatic disease. LUNGVAC will be a multi-centre, randomised, open-label trial treating patients with tumours classified within the adenocarcinoma or squamous subgroups of NSCLC and where patients have not previously received pembrolizumab treatment. The primary endpoint of the trial will be progression-free survival, while the secondary endpoints will include response rate and overall survival.
Ultimovacs' CEO Carlos de Sousa had this to say about the trial in a press release:
»We see this new trial as a significant opportunity for Ultimovacs to make a difference to the lives of thousands of patients with advanced lung cancer. Our extensive phase II program is aimed at building a substantial evidence base that UV1 in combination with checkpoint inhibitors can stimulate the immune response resulting in enhanced treatment outcomes.«
Renowned PI heading clinical trial
Professor Odd Terje Brustugun, who is well respected within the field of oncology will be the principal investigator for the trial. The sponsor of the trial will be Drammen Hospital, a leading oncology research centre in Norway, and the study is expected to enrol approximately 138 patients and be conducted at 8-10 clinical centres across the country. The first patient is expected to be treated in H1 2022, with a data read-out from the trial anticipated by the end of 2024.
Professor Brustugun commented as well:
»NSCLC remains a major cause of premature death. Checkpoint inhibitors like pembrolizumab have changed the treatment landscape for lung cancer in advanced healthcare systems. The LUNGVAC trial will indicate whether the combination of UV1 with pembrolizumab can further improve the prospects for patients.«
Ultimovacs' potential keeps growing
To fund the LUNGVAC trial, as well as other projects, Ultimovacs has just announced a Private Placement raising 270 MNOK. When LUNGVAC is initiated, Ultimovacs will be running a total of five phase II trials evaluating UV1 with more than 650 patients to be enrolled at close to 100 hospitals across 15 countries – an ambitious clinical footprint for such a small company.
The content of BioStock's news and analyses is independent but the work of BioStock is to a certain degree financed by life science companies. The above article concerns a company from which BioStock has received financing.
Prenumerera på BioStocks nyhetsbrev