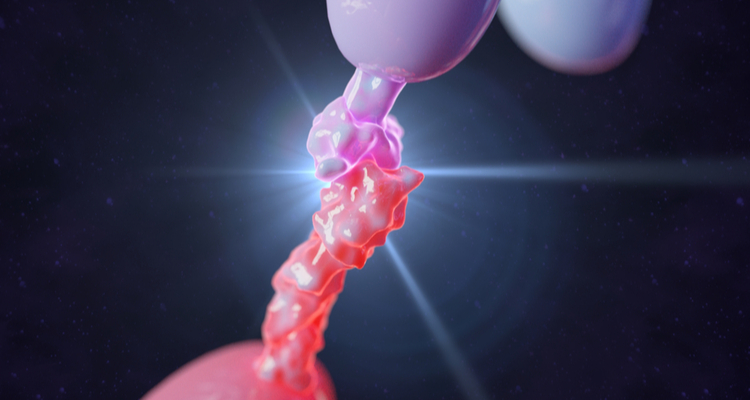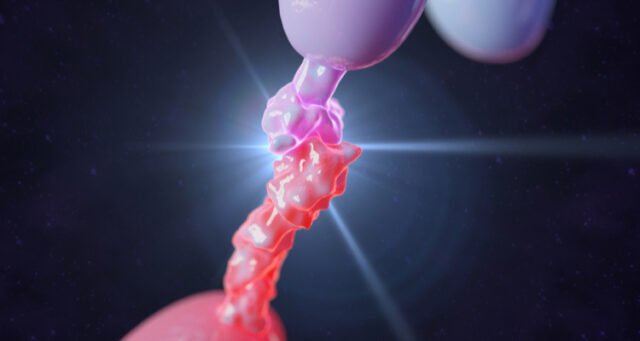 Evaxion Biotech to test EVX-01 in collaboration with Merck & Co.
Copenhagen-based Evaxion Biotech runs several projects based on its proprietary AI drug discovery platform. The main candidate EVX-01 is developed as a combination therapy with checkpoint inhibitors. A phase IIb trial is planned to start this winter, in which EVX-01 will be combined with blockbuster drug Keytruda after a recent collaboration agreement between Evaxion and Merck & Co. subsidiary MSD.
Danish Evaxion Biotech has developed an AI platform to enable fast and effective discovery and development of immunotherapies and vaccines. Out of four ongoing development projects, two are currently being evaluated in clinical trials, where the main candidate EVX-01 is headed for phase IIb this winter.
EVX-01 is a patient-specific cancer neoepitope immunotherapy, developed for the treatment of metastatic melanoma. In a recent phase I/IIa study, EVX-01 showed an antitumour effect in most patients, with an objective response rate of 67 per cent when used in combination with a PD1 checkpoint inhibitor in metastatic melanoma. Two of the patients in the study, corresponding to 22 per cent of participants, achieved a complete response. Read more about the trial here.
Collaborating with Merck on the phase IIb study
The next step in the development of EVX-01 is a phase IIb study. Based on the phase I/IIa data reported on EVX-01, Evaxion Biotech entered into a collaboration agreement with MSD, a subsidiary of American pharmaceutical giant Merck & Co., for a collaboration on the clinical phase IIb trial. In the trial, EVX-01 is to be evaluated in combination with MSD's blockbuster checkpoint inhibitor Keytruda, in patients with stage III and stage IV metastatic melanoma. In the collaboration, Evaxion Biotech will be responsible for conducting the study, and MSD will contribute with the Keytruda substance as well as support the data readout.
»We are extremely proud to collaborate with MSD, one of the world's premier immuno-oncology companies, on our upcoming phase IIb trial with EVX-01. The promising phase I/IIa data, which we reported in July, showed that EVX-01 may be able to improve the treatment landscape in melanoma and potentially other cancers. Now that checkpoint inhibitors including Keytruda have become the standard of care for these patients, we are excited about the potential additive benefits of our drug candidate to further improve treatment and to strengthen the evidence supporting our platform and clinical pipeline. Furthermore, this collaboration will also reduce the cost of conducting our phase IIb trial on EVX-01.« —Lars Wegner, CEO Evaxion Biotech.
EVX-01 further enhances the effect of Keytruda
Keytruda is a checkpoint inhibitor used to treat several forms of cancer, for example melanoma, non-small cell lung cancer, bladder cancer and head and neck squamous cell cancer. The drug is one of the main pillars in Merck's drug portfolio amounting to more than a third of the company´s total sales. In the second quarter of 2021 alone, Keytruda sold for 4.2 billion USD.
Keytruda targets the PD-1, a so-called checkpoint protein found on T-cells acting as a type of off switch, preventing T-cells from going into attack mode. While PD-1 can have beneficial effects by suppressing an immune response in, for example, autoimmune disease, in cancer, it helps cancer cells avoid the patient's immune system. Therefore, Keytruda is called a checkpoint inhibitor, as it is introduced to dampen the effect of the PD-1 protein, enabling the T-cell attack on the cancer cells.
However, Keytruda alone does not always give a proper cancer specific immune response, therefore, by adding EVX-01 to the mix, Evaxion Biotech hopes to further help the immune system recognise the cancer cells, thus facilitating a better cancer specific immune response. A first sign of positive treatment effect of EVX-01 was shown in the phase I/IIa study, where the drug was combined with Keytruda or another checkpoint inhibitor. Now, the company hopes to get further Proof-of-Concept for the Keytruda combination in the upcoming phase IIb trial.
The content of BioStock's news and analyses is independent but the work of BioStock is to a certain degree financed by life science companies. The above article concerns a company from which BioStock has received financing.
Prenumerera på BioStocks nyhetsbrev