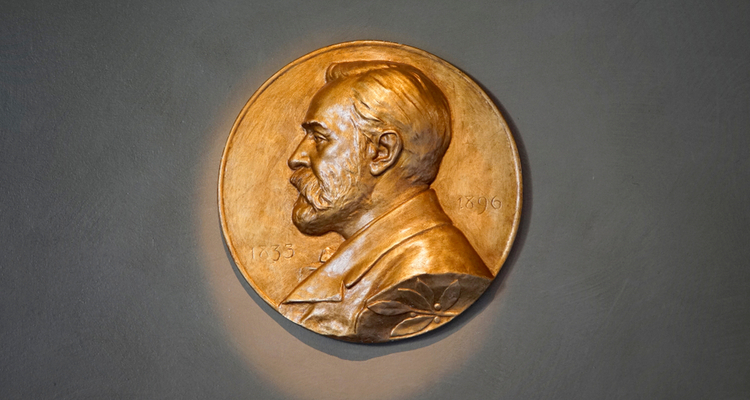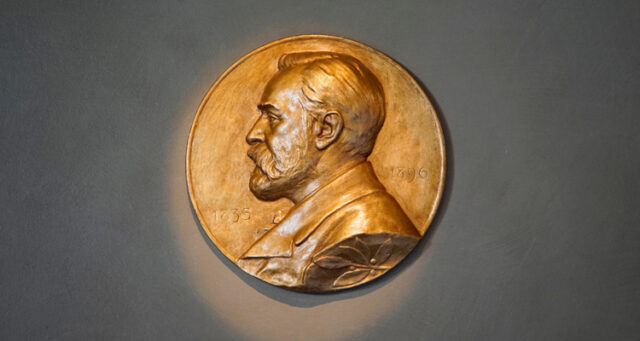 Discovery behind Pila Pharma's leading principle receives Nobel Prize
The 2021 Nobel Prize in Medicine went to David Julius and Ardem Patapoutian for their discoveries of the body's receptors for temperature and touch. The principle behind the Nobel Laureates' discovery can be found at the Malmö-based biotech company Pila Pharma, which has further researched the TRPV1 receptor to develop a treatment for type 2 diabetes. BioStock contacted the company's CEO Dorte X Gram to get her view on the fact that the discoveries have now been awarded a Nobel Prize.
The sense of warmth, cold and touch is a prerequisite for experiencing and interpreting the world around us, and the ability is crucial for a person's survival. Exactly how these sensory expressions translate into signals that the brain can interpret has long been unknown, but thanks to American scientists David Julius and Ardem Patapoutian, we now have some understanding of how this mechanism works.
Got answers using chilli pepper
Using capsaicin, the chemical substance in chili peppers evoking the sense of heat, the TRPV1 receptor was detected in the late 1990s. The discovery marked a major breakthrough, which, in turn, led to more receptors in the body being identified, thus adding more pieces to the sensory puzzle. A few years later, we now have an understanding of how different temperatures and mechanical stimuli are transformed into brain signals that allow us to perceive and adapt to the world around us. For this accomplishment, David Julius and Ardem Patapoutian were honored with the 2021 Nobel Prize in Physiology or Medicine.
Taking a new approach to TRPV1
Since the initial discoveries, researchers around the world have continued to work to further understand the function of the receptors and to find out if they can be used in the treatment of various medical conditions. One of them is Dorte X Gram, the founder and CEO of the Malmö-based drug development company Pila Pharma.
Previously, research has focused on investigating whether it is possible to develop a new form of painkiller via TRPV1, which could become an alternative to nonsteroidal anti-inflammatory drugs (NSAIDs) like ibuprofen, paracetamol or opioids in chronic pain, for example. Gram believes that TRPV1 may also have a role to play in type 2 diabetes, a thesis validated by other drug developers that have shown that TRPV1 inhibitors affect both insulin secretion and insulin sensitivity.
Preparing for phase II
To get further confirmation of the thesis, Pila Pharma is now preparing a phase II study with the TRPV1 inhibitory drug candidate XEN-D0501. The goal of XEN-D0501 is to help the body regulate insulin levels and thus give patients with type 2 diabetes a better glucose tolerance. Read more about the latest steps in the development here.
BioStock contacted Gram to get her view on the fact that the discoveries that laid the foundation to Pila Pharma's drug development have now been recognized with a Nobel Prize.
Your own research has revolved a lot around TRPV1. How does it feel that the discovery behind Pila Pharma's leading principle has been rewarded with the Nobel Prize?
– This is amazing. When I first read the headline, I didn't think it was Julius who received the award, but when I gave it a closer look and realized that it was, among other things, the discoveries around TRPV1 that were awarded, I was overjoyed.
– It was Julius' group that developed the knockout model to show the effect of specific TRPV1 in pain and temperature. There are many possibilities to regulate sensory nerves, but TRPV1 is believed to be 'the gatekeeper' – if you control it, you can control the nerve. This was first known when Julius had data from his knockout model.
– I have referred a lot to Julius' work during my own studies with TRPV1, and I have also used the knockout mice that he created in my research. If Julius hadn't made his discoveries, I wouldn't have been able to do what I'm doing today. At the same time, I believe that TRPV1 plays a greater role than just pain and warmth. My goal is to build on his discoveries and make sure that they can lead to something that improve people's lives.
What impact can this have on your project?
– After Julius' discoveries, many large companies have worked with various TRPV1 antagonists. Amgen had come quite far with a candidate that, unfortunately, showed poor solubility and was associated with severe side effects. When they published their results, TRPV1 in the field went from being "hot" to being "not".
– We are quite unique in that we have developed a substance that seems to show efficacy while proving to be safe as well. Moreover, Pila Pharma is the only company exploring the role of TRPV1 in diabetes. Being recognised in the Nobel Prize context gives our target a clear validation and I expect it can lead to TRPV1 going from "not" to "hot" again. That would, in turn, make it easier for our company to gain a higher acceptance of the target with which we operate.
The content of BioStock's news and analyses is independent but the work of BioStock is to a certain degree financed by life science companies. The above article concerns a company from which BioStock has received financing.
Prenumerera på BioStocks nyhetsbrev