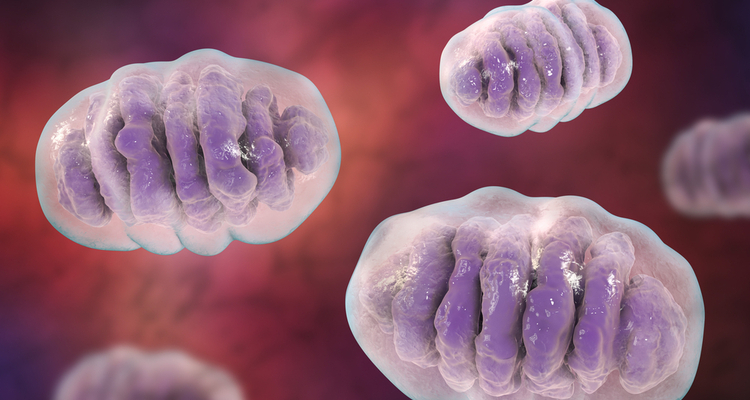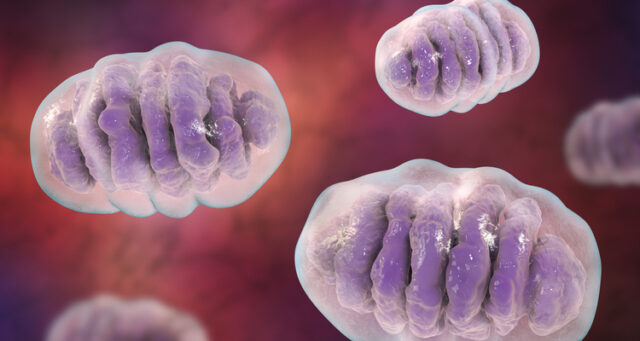 Raising awareness of mitochondrial diseases
It is September which means that it is time for the annual World Mitochondrial Disease Week. During 19 – 25 September, a wide range of events are taking place across the globe with the aim of raising awareness of mitochondrial disease, still a relatively unknown group of diseases. BioStock had the opportunity to talk to Philip Yeske, Science & Alliance Officer at United Mitochondrial Disease Foundation, to learn more about mitochondrial disease and how it affects patients.
The term mitochondrial disease encompasses a group of diseases with the common denominator being malfunctioning energy production in the mitochondria. This is the part of the cell responsible for producing the majority of the energy needed for the human body to function optimally and a malfunction in the mitochondria leads to a range of severe symptoms, such as difficulties in breathing and moving. For the sufferer these symptoms are often debilitating and, in many cases, lead to a shortened life span.
Few treatment options
Mitochondrial diseases are relatively rare, but they are actually more common than once believed, affecting 1 out of every 5000 individuals. Research has established that mitochondrial diseases are inherited, and patients typically receive the diagnosis as children or in early adulthood. However, as is the case with many relatively rare diseases, there is still a significant gap in our knowledge of mitochondrial diseases, their causes, and the best course of treatment. The scarcity of treatment options makes an already very difficult situation even harder for the patients and their families.
As of today, there are no FDA-approved treatments for mitochondrial diseases, but there are a number of pharmaceutical companies working to change this. One such company is Swedish Abliva that develops two candidates in the primary mitochondrial disease space. The company's lead candidate KL1333, with orphan drug designation in both Europe and the US, is currently being prepared for a key phase II/III study whilst NV354 is in preclinical development. Read more about Abliva's work here.
Raising awareness
In order to further the research and the clinical development around mitochondrial disease, raising awareness about this uncommon group of diseases is essential. For this reason, every September,  World Mitochondrial Disease Week is organised globally with the aim of drawing attention to the disease through various activities. The initiators behind World Mitochondrial Disease Week is International Mito Patients, a network bringing together 16 patient organisations from across the globe. One of these patient organisations is the Pittsburgh-based United Mitochondrial Disease Foundation (UMDF) that for 25 years has worked to educate the public and improve the conditions for patients and their families. In connection with World Mitochondrial Disease Week, BioStock had the chance to talk to Philip Yeske, Science & Alliance Officer at UMDF.
Philip, first of all, what is UMDF's mission?
– UMDF's mission is promote research and education for the diagnosis, treatment and cure of mitochondrial disorders and to provide support to affected individuals and families. We are also active in government advocacy in the United States, ensuring our legislators understand the serious unmet medical need associated with our patient community.
Could you describe how mitochondrial disease affect the everyday life of the patient and their family?
– Mitochondrial disease is complex, and as such, every patient has their own unique journey with the disease. Some patients may suffer neurological impairment that inhibits their ability to conduct routine daily activities, while others may primarily experience muscle-based symptoms that result in pervasive fatigue that similarly affects the patient quality of life. Caregiver burden can be substantial, depending on range of symptoms.
What, in your opinion, is the most important thing to do to improve patient care within mitochondrial diseases?
– We rely on our "roadmap" in this regard- we need to better diagnose mitochondrial disease, develop treatments for the patients, and lastly optimize their clinical care. Naturally these 3 pillars of the roadmap are all interrelated, so the most important thing an organization like UMDF can do is serve as a central steward on projects aimed at improving patient care. We are making progress!
There is a lack of knowledge around mitochondrial diseases as well as a lack of treatments. Based on your experience at UMDF, how would you describe the current state of research and clinical development in the mitochondrial disease space?
– While what you say is true about lack of awareness, we are also seeing a rapid uptick in general knowledge around the importance of well-functioning mitochondria to human health- for every human being, not just those with rare inherited mitochondrial disorders. With increased awareness comes increased research activity, and with increased learnings about mitochondrial biology comes actionable targets for drug development. This is an exciting time for our patient community as Abliva and other drug developers begin to launch clinical trials aimed at addressing some of the most common symptoms associated with mitochondrial disease. There remains a lot of ground to cover, but I am hopeful there will be approved treatments for mitochondrial disease patients in the near future.
The content of BioStock's news and analyses is independent but the work of BioStock is to a certain degree financed by life science companies. The above article concerns a company from which BioStock has received financing.
Prenumerera på BioStocks nyhetsbrev