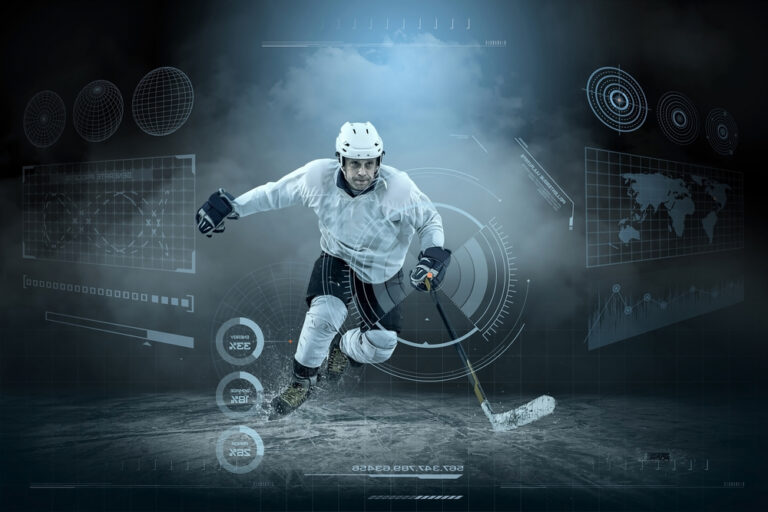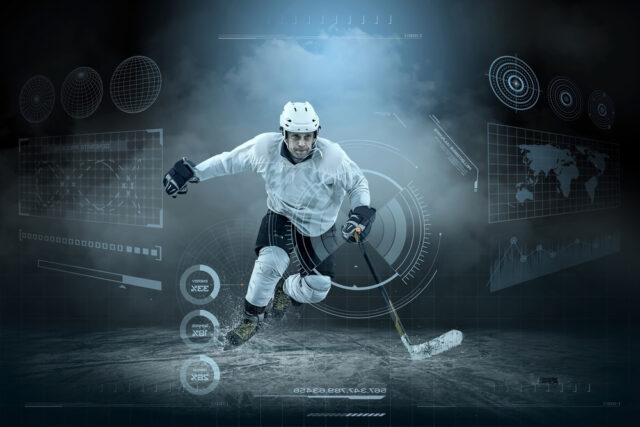 PolarCool signs agreements with top Swedish hockey leagues
Polarcool's cooling method for treating concussions keeps gaining acceptance across professional sports in the Nordics. Recently, the company renewed their contract with the Swedish Hockey League to provide their product PolarCap System at 14 SHL arenas, and a new agreement was signed with three clubs playing in HockeyAllsvenskan, the second highest Swedish ice hockey league. Both agreements are valid for 24 months.
PolarCap System is a medical device developed by the Swedish company PolarCool and is based on the principles of medical cooling – a method proven to be neuroprotective in several indications including traumatic brain injury (TBI), sudden cardiac arrest and stroke.
There is ample clinical evidence showing its effectiveness.  In June, a final report from the 5-year clinical study conducted in partnership with the Swedish Hockey League (SHL), which is the top ice hockey league in Sweden, and with the support of the players' union, SICO, shows a significant reduction (up to 80 per cent) in the proportion of absence from gameplay for players who have suffered from concussion but received immediate care with PolarCap.
As the clinical evidence mounts, the product is becoming an increasingly established treatment for reducing concussions within professional sports in the Nordics. As previously reported by BioStock, the device has been used this year by the Swedish national teams at international competitions in sports like handball and American football. In recent weeks, PolarCool announced signing key agreements with both the SHL and with HockeyAllsvenskan, the second highest Swedish ice hockey league.
Renewed agreement with SHL
The agreement with the SHL is a renewal of the previous agreement that stipulates that the PolarCap treatment, like the last two seasons, will be available at all 14 SHL arenas. Supplementary agreements for additional systems will be able to be signed separately by individual clubs. The agreement applies to the rental of 14 PolarCap Systems for 24 months and has been signed with the support of SICO, which also contributes financially.
PolarCap System will now be available during all SHL matches in the coming seasons. In addition to the cooling system, a starter pack is included with consumables in the form of cooling caps, insulating cover and cooling medium. The consumables are expected to generate additional revenue for PolarCool during the contract period.
PolarCool's CEO Erik Andersson expressed his excitement in a press release:
»The agreement with SHL and the fact that PolarCap will continue to be available in all arenas is very gratifying. Our experience so far and the renewed agreement form a solid basis for our continued expansion in international ice hockey as well as in other sports.«
The SHL's Sports Manager Johan Hemlin also commented in a press release:
»For the SHL as a league, the players' safety is an important issue. In consultation with SICO, we are now ensuring that there will be a PolarCap System in all arenas.«
PolarCap to be used in HockeyAllsvenskan
Last week, PolarCool also signed an agreement with three HockeyAllsvenskan clubs – IF Björklöven, HV71 and Västerås IK – regarding the use of PolarCap System as a treatment to alleviate concussion-related injuries. The agreement extends over the next two seasons and includes one PolarCap System per team. The clubs also agreed on a mutual collaboration ensuring that each club's PolarCap System will be available for both teams when they meet each other for a match. A collaboration that will be even more valuable when more teams in HockeyAllsvenskan also start using PolarCap System and thus will be able take part in the collaboration.
Erik Andersson commented on the importance of this agreement:
»That three of HockeyAllsvenskan's leading associations choose to each enter into one agreement with PolarCool is further proof that our cooling method in concussions is gaining increasing acceptance. It is very gratifying. We also view the cooperation between the clubs positively as it means that by signing your own agreement you also get access to more systems. As more teams join, this advantage will become greater and greater.«
PolarCap's expanded potential
Overall, these agreements are a clear sign that PolarCap is considered an effective product and could potentially save the careers of professional players who are often at risk of concussions. Furthermore, thanks to these agreements, PolarCool can explore the potential of entering PolarCap in neighbouring countries and in other sports where head injuries are a significant issue.
The content of BioStock's news and analyses is independent but the work of BioStock is to a certain degree financed by life science companies. The above article concerns a company from which BioStock has received financing.
Prenumerera på BioStocks nyhetsbrev